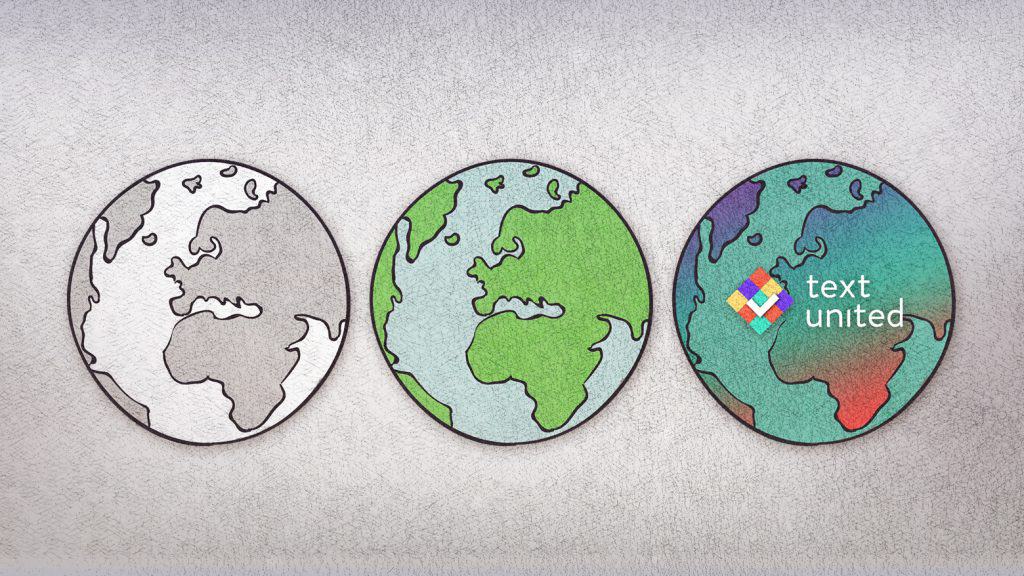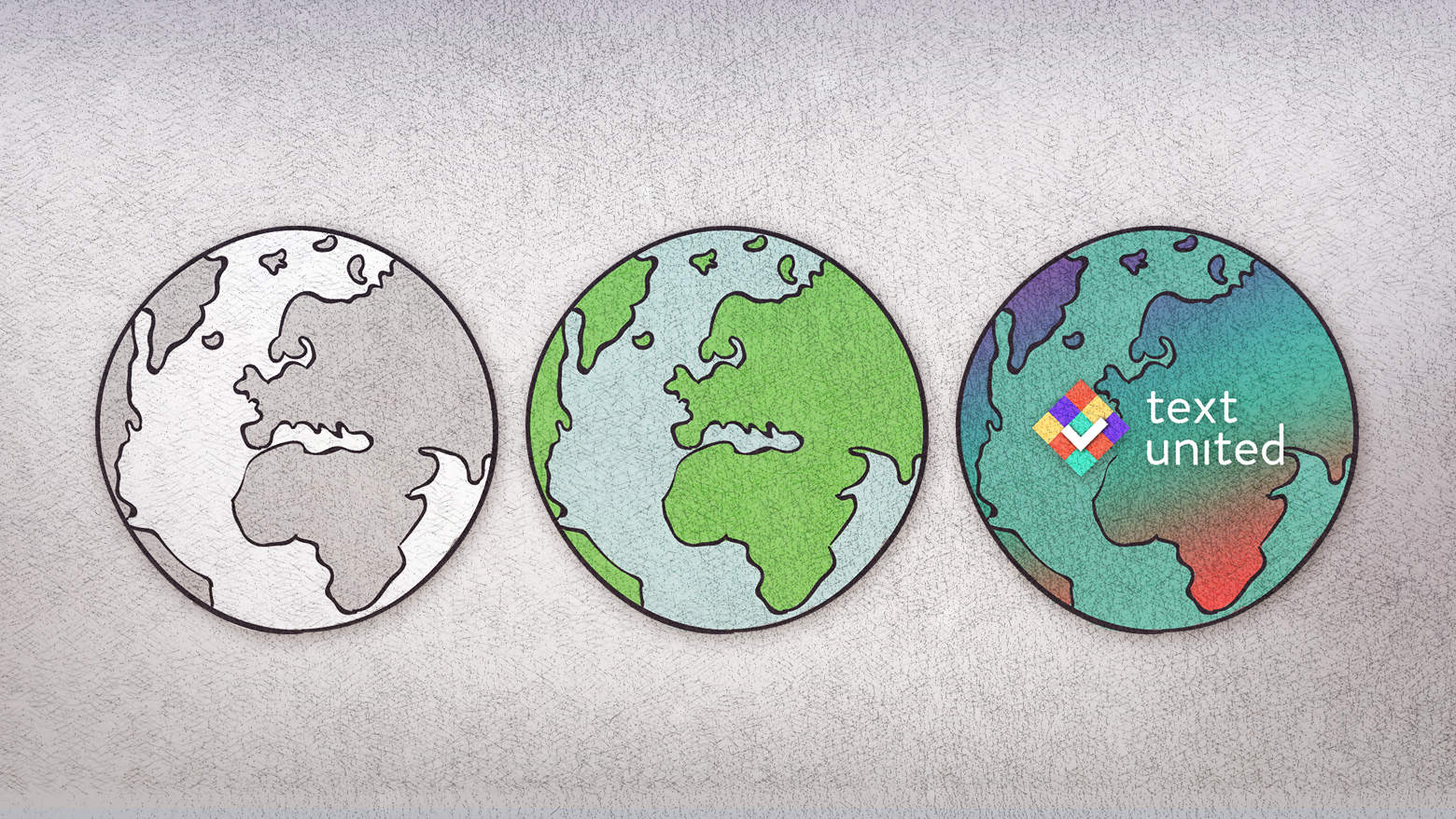 Not so long ago, we wrote about Why It's Important To Translate Your Website. As much as we are proud of it, we are aware of the fact that choice is something of an utmost priority! Especially for the ones that are looking for options to translate their websites.
So we decided to write an extremely exhaustive and informative piece about all the ways you can translate it. No exceptions and no biases, just the ultimate guide to website translation! Shall we start?
All The Options Are Here
We created the ultimate guide to website translation because we know website translation can mean a lot of headaches when you have to figure out how to make your website global on your own.
First – let's have a look at a shortlist of options you have:
•    To install a Google Translate plugin on your website.
•    Manual translation of files with the source content.
•    To add translation process to a CMS which runs your website (Content Management System, like Drupal).
•    To use an out-of-the-box website translation solution.
Before we proceed, ask yourself a few questions which will help you when deciding your future approach:
#1. Where you create your content: is it Microsoft Word, a shared workspace like Trello or directly within your CMS?
#2. How often your source content is being updated?
#3. Is it necessary that your translated content goes live simultaneously with the source content?
#4. Who manages the creation and publication of your source content? And who manages its translations?
Are you ready for the most important part of our guide to website translation, an in-depth analysis?
Google Translate Plugin
Apart from the growing development of machine translation that we have written about here and here, we have to repeat it: Oh boy, that's a bad idea. You can be certain the mistranslations on your website will make foreign visitors running away from your site. Expect high bounce rates and solid gains in a bad reputation. So sorry, Google Translate, it's a no-go.
Manual Translation of Files – A Traditional Approach
Obviously, this option requires manual transfer of XML, HTML, or CSV files from your CMS database to a translation service provider —most likely with some help from your IT staff. There is no automation involved with this decidedly low-tech method of working. Depending on your CMS, the approach can lead ultimately to copying & pasting translated content due to text length issues or a plethora of other code-related reasons. Expect spending long hours at work…. Manual transferring of files is the most labor-intensive and error-prone approach to the website translation. It might be employed though if your site is small with relatively static content.
Integration of Translation With Your CMS
This method, especially if you use one of the most popular CMS, enables you to select and export content for translation and import translated one back from within the CMS. This process requires quite a lot of manual work too, especially if more target languages are involved and source material is being updated frequently. Also, the use of translation memory and terminology management tools is out-of-reach for you as they are used (or not) by your language service providers. On the positive side, some of the most robust CMS enables users to automate the retrieval and monitoring of content changes from within CMS and serve dedicated user interfaces for translation management in the same CMS environment you use to write content.
The usual setup for a multilingual CMS requires the installation of a dedicated plug-in in your CMS. The choice is broad – from free to paid ones and the installation process is usually quite simple. The approach often enables your translated pages to be indexed by search engines (so they are SEO friendly). These days it's simply a must, so make sure a plugin you are thinking of purchasing can produce translated paged optimized for SEO. But, as mentioned earlier, do not expect language technologies like translation memory to be part of the plugin.
Conclusions? CMS integration is particularly helpful if you're managing medium-to-large deployments with several multilingual websites with multiple content owners, contributors, editors, and stakeholders. Do budget for intensive work related to managing the whole process and make sure your IT staff is aware that your website translations will require their attention and time on a continuous basis.
In this approach, translations are served to your website visitors on the fly and are pulled from a repository of professionally translated sentences. As Text United applies this methodology, let me describe how we are doing this. In the core of the approach is a translation memory database that stores all your translated sentences and strings.
Texts for translation can land in the database from imported files (usually Excel files) but most often are collected by Text United robots directly from your website. Once the source material is in Text United, you have various options who will translate them:
–    Machine translation with human post-editing
–    Fully human translation with your translators
–    Human translations provided by Text United (so-called 'managed translations')
On top of these options, you have the full arsenal of professional language tools which help to reduce the cost of translations, make them faster, and more consistent. For instance, keeping specific terminology related to your products or services consistent across many different landing pages becomes a non-issue. Additionally, Text United keeps content separated from your HTML code so translators have simply no chance to mess up anything. IT staff is usually very grateful, especially if they tried the files transfer method before.
IT actually does not have to be involved in the translation at all, with one exception: your website admin has to install a tiny code in the HEAD section of your website. Once the code is installed, any translated sentence in the translation memory can be visible to your foreign visitors on your website. This code is kind of a link between your web server and translations stored in Text United. The code works also as Text United's agent which monitors your pages for any new or modified content. Once such content is detected, its translation can be automatically initiated in Text United with your preferred translators.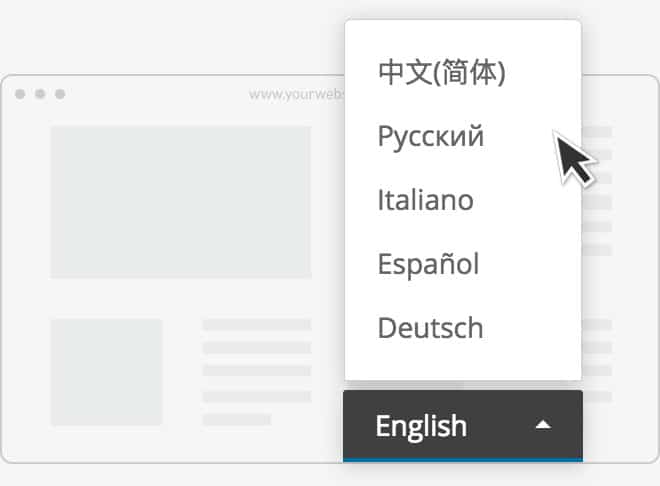 In case you operate an online shop, it is good to know that the modern browsers together with the fast Text United processing can handle slow-scroll in multilingual e-shops as well. Remember how an e-commerce site is providing new products once you keep scrolling the lists? That's the slow-scroll. Any new products appearing on the list can be translated on-the-fly and served to a visitor in their language. All thanks to the little code installed on your website.
Out-of-the-box website translation is one of the most hands-off approaches. It is best suited for companies that want to go global fast, and don't want to dedicate IT staff and resources to website translations and their maintenance. The ability to deploy the language technologies which are normally used by agencies means higher quality and linguistic consistency, plus any cost savings are pocketed by your company, not an agency, which is nice, isn't it?
It's a highly automated approach that facilitates the creation of efficient, multilingual web presences—while enabling in-context translations and reviews for you and in-country staff. There is one drawback though – this allows limited modifications of translated pages. If you are thinking about deep customization of your local pages and they will differ from your master pages a lot, the out-of-the-box approach is not for you.
The ultimate guide to website translation is just the research phase
Don't forget the concern regarding SEO optimization. You surely want foreign visitors to find your website, also when they enter keywords in their own language in a search engine. We have a dedicated article about this challenge!