Translation Platform
for world-savvy companies – big and small.
The powerful connection between your digital content and professional translators worldwide.
There is a better way to get translations.
The Text United Platform is intelligent, automated, and lightning fast, so your translations cost less and are ready even faster.
Engage your team of translators, select freelancers from the marketplace, or tap into one of our machine translation engines.
Don't have the time to organize your projects? No problem – our project management service is available 24/7.
Start a free trial*
*30 days free. Unlimited features. No credit card.
End-to-end localization for all digital content and products.
Apps & Software, Technical Documentation, Websites, Marketing Material, Help, Support Tickets, Business & Legal Docs.
Different content, turnaround times, translation quality expectations.
Finally, a simple and elegant solution to putting translations on auto-pilot.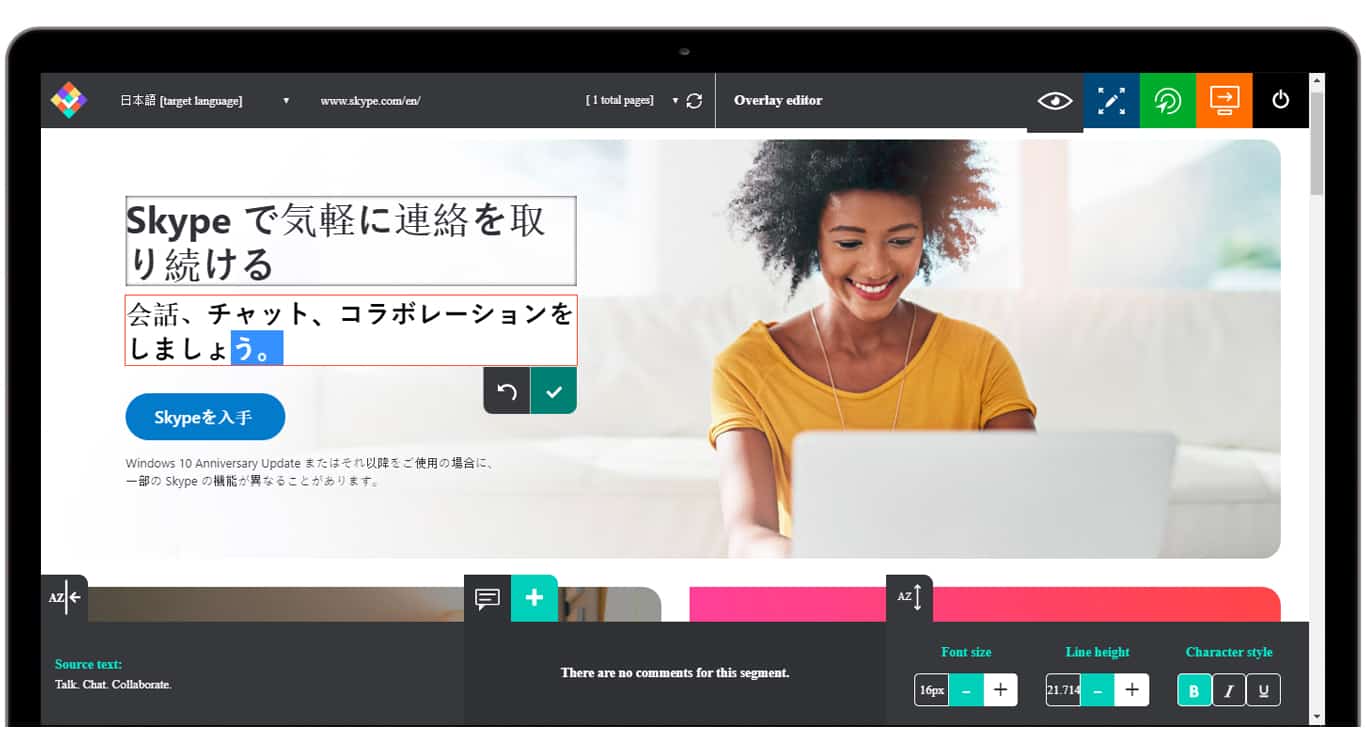 With one-click setup, you can sync the translation platform with sources of your web content, software code, marketing material or technical documentation.
Text United Translation Memory remembers all your translations, so they are always there, scrupulously reducing costs and speeding up translations.
Built-in terminology intelligence ensures that translators keep the same voice across all of your content and products in many languages.
Translation platform for websites, software and content. Start now!
30 days free. Unlimited features. No credit card.