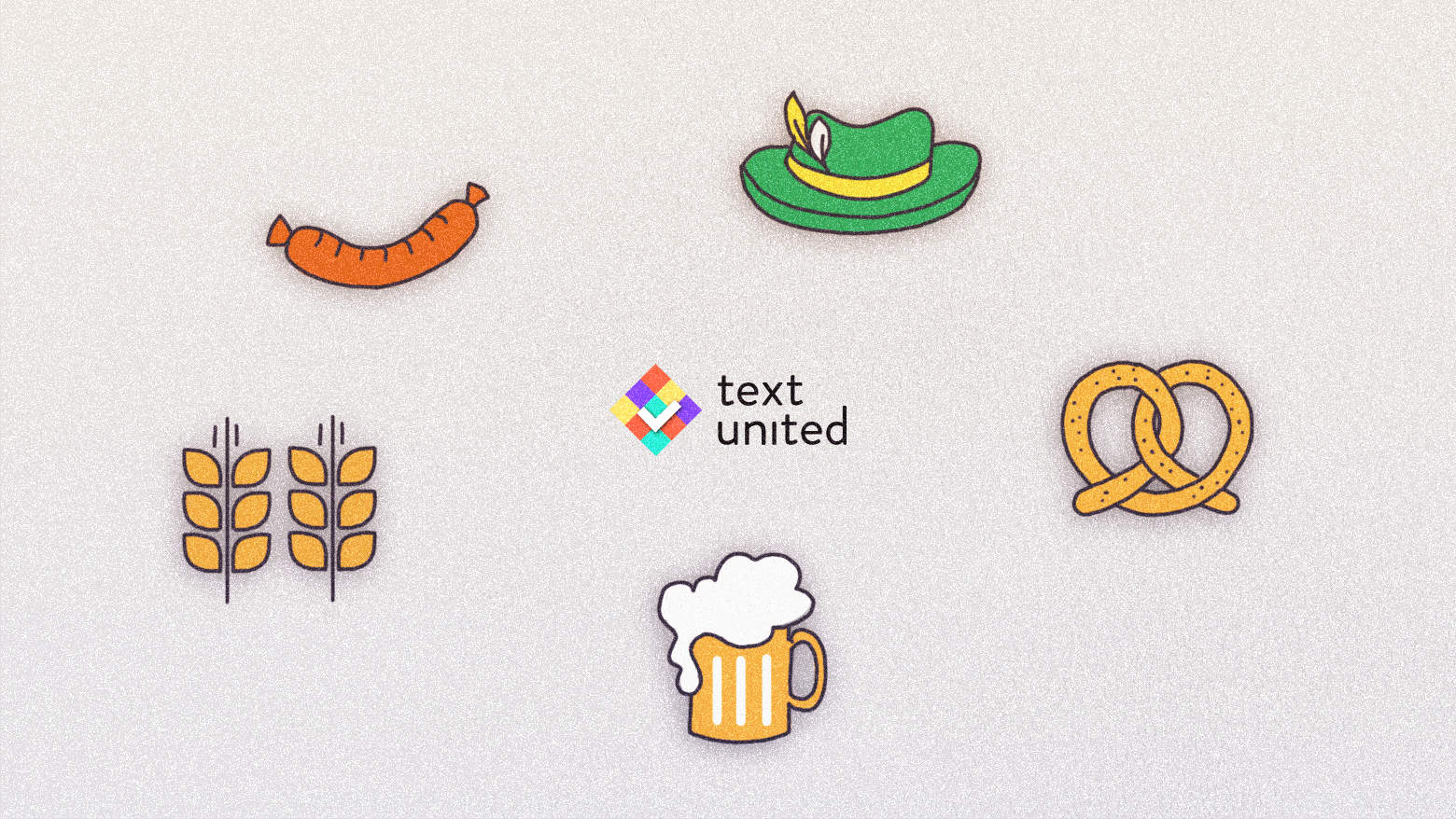 So, you have decided that you want to enter the German market. First of all – congratulations! It's one of the fastest-growing markets online. As we have already talked about this in our previous articles, you should take into account the culture of the country you are entering. 
While, for European companies the German market is not as different as the Japanese market, there are important things to keep in mind. That's why today we will present some interesting facts which you can use to shape your marketing campaigns when localizing your content into German. 
 #1.  German users prefer their mother tongue
Based on this Eurobarometer report, 42% of internet users would never buy something online if it is not offered in a language they can understand. In another report, the European Commission found out that only 58% of Germans use English occasionally.
Taking all of this info into consideration, it would be wise to localize your whole product and/or website into German. It will unlock a huge market and save you the stress caused by having a good product to which the target market is simply not responding. 
 #2. German online users – breakdown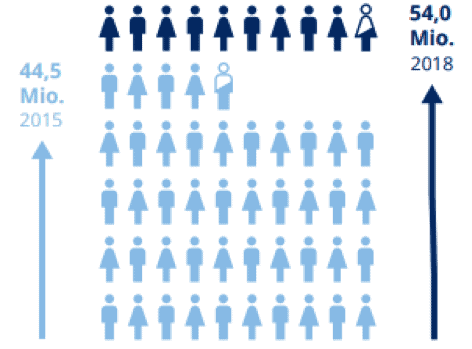 You would expect that many Germans are online in 2018, but how many actually are? What is the age of internet users in Germany? According to research by ARD/ZDF, 90% of Germans above the age of 14 are now online. Of this 90 % 54 million users use the internet daily.

The male-to-female ratio in 2017 was 50/50, and there has been a clear shift in the past three years – namely, the number of male users is on the decline, while the number of female users is rising. This means that if your business's buyer persona is female, you have a high chance of appealing to them.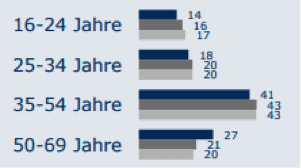 As for age, the largest percentage of users is in the 35-54 years old demographic. We can see the greatest increase in the number of users aged 50-69, with an increase to 27% in 2017 (up from 21% in 2016).
 #3. 

Comparing is important
As with most markets today, comparing products and services is very important in Germany. There are a huge number of German global platforms that help users compare anything, from price to the level of satisfaction. This might give you a very important hint – the loyalty of your German customers can be earned through excellent user experience and customer service.
You might want to keep an eye on your online presence and how others see you. Of course, this is generally a very good thing to do, but for the German market, it is a must to keep track of how you compare to others.
 #4. What do online users do?
This question is very important for your marketing campaigns. Should you focus on Facebook ads, video content, or something else? According to the German Association for the Digital Economy (BVDW), Facebook is still king in Germany.

As you can see in the image above, 45% of users are on Facebook every day, 18% are using Facebook at least once a week, 4% use it once a month, 5% use it less than once a month, and 28% of users never use Facebook. These are still impressive numbers, compared to Twitter, Google+, and other platforms. As for Social Media Platforms, YouTube leads the pack, with Instagram trailing way behind in second place.

#5.

What do German users buy (or don't buy)?
The bad news is that if you are selling food, cars, or insurance, a large portion of users will not buy your product online. They might, however, decide to buy it in person, so localizing your website will serve as an entry point for them.

As you can see, around 40% never buy insurance or cars/car accessories online. A whopping 57% never buy food items online.
But there's good news, too! According to the same BVDW research, Germans mostly buy clothes, shoes, accessories, electronic devices, and computer parts, including software, online.

This offers a chance to all of the online retailers and software houses out there.
Don't hesitate to contact us to help you set up a proper localization strategy for entering the German market with your business!