Multilingual Terminology Translation & Management
Sign Up for FreeRequest a quote
Free 30-Day Trial. Unlimited Features.






The Terminology Management System allows an organization to centralize its corporate dictionary, and make it easily available to in-house staff and external translators to maintain consistency across the global brand, SEO keywords and product specifications.
Terminology Translation & Management
A corporate dictionary integrated within the translation platform gives users the ability to search, create and maintain a repository of terminology in an automated way during translation projects.
Collaborative Access for project managers, translators,  proofreaders and in-country reviewers who can define, approve, comment and suggest terminology and translations in a web-based system.
Terminology Proposals available in the context of a project allow translators to use the right terms for the given job and provide higher quality translations.
A Centralized Dictionary, easily searchable by your company's staff, means that you have a professional tool to manage strict branding policies and product specification guidelines across multiple languages.
Permissions for users define who can edit and approve terms in your dictionary. The commenting mechanics allow for easy reporting of errors in translations, and also provide a platform for reaching consensus on the best translation for a given term.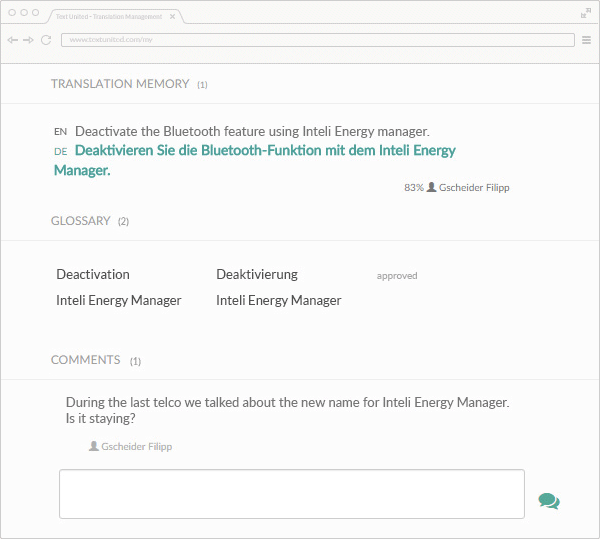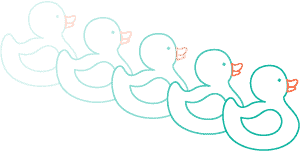 Multilingual Consistency
Every user of Text United is given a complete set of easy-to-use translation tools, which make the delivery of high quality, professional translations possible, even for inexperienced users.
Contextual Terminology available as real-time suggestions to translators working on projects, enabling correct translations of your specialized terms.
Cloud-based, always-up-to-date Translation Memory, which is integrated into and fully automated within the translation process, ensures the same linguistic style of your content across many different languages.
Quality Assurance tools, available at each step of a translation. Simplified identification of any linguistic or formatting issues before they become a real problem.
Globalization Management is made easy, thanks to an integrated search function and a web-based sign-off process which can even be made available to third parties, such as in-country reviewers.
Localize your product terminology, start translating!
Free 30-Day Trial. Unlimited Features.