Computer-aided Translation Tools
Computer Aided Translation (CAT) tools are the go-to applications for professional translators. Text United's platform includes its proprietary CAT tool, fully compatible with industry standards, which allows you to work with any translator.
Automation Features
Use professional translation tools embedded within a platform dedicated to delivering multilingual content and products across entire organizations.
Translation Editor available as in-context, full-screen and desktop-installable incarnations of Text United's language tech.
File Uploader, which automatically identifies file formats and parses documents into segments to allow for automated project setup and linkage with a privately enabled Translation Memory engine.
Connected Sources include GitHub, BitBucket, HubSpot, Dropbox,
SharePoint and API-originated integrations for maximum control over up-to-date content.
Project Dashboard that contains a list of projects that you and your colleagues manage, complete with statuses, deadlines and business parameters.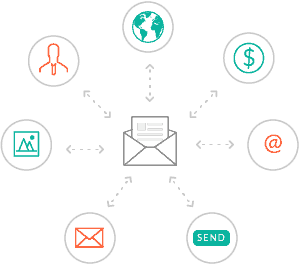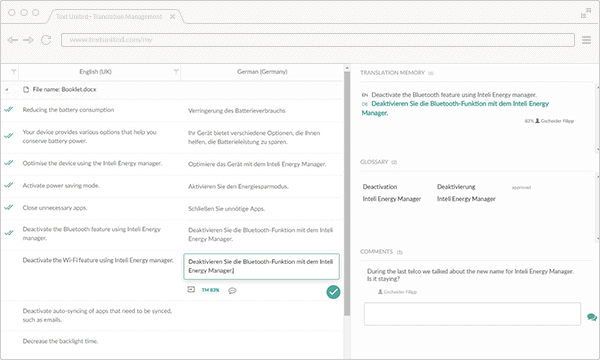 Translation Editing Tools
Cloud-based, always-up-to-date translation memory which is integrated and fully automated in the translation process
Automated project setup that only requires you to upload a file or connect a source. All the segmentation and Translation Memory integration happens in the background.
Context Match is a Translation Memory feature that helps to quickly identify and automatically fill-in exact, fuzzy and contextual repetitions of translations.
Reviewing capabilities including tracking of changes in text, tags, and comments for collaboration between translators and proofreaders.
Free Desktop App. Go Pro and use our installable workhorse, once only available to translation agencies and industry insiders.
Localize your business, start translating!
Immediate setup, no card required.