Text United and its

Translation Technologies
Founded in 2009, Text United is a company that supports businesses to start scaling globally, and we do that by providing translation solutions. But we are for and foremost a translation technology company with a mission to make tech the sole answer for translations.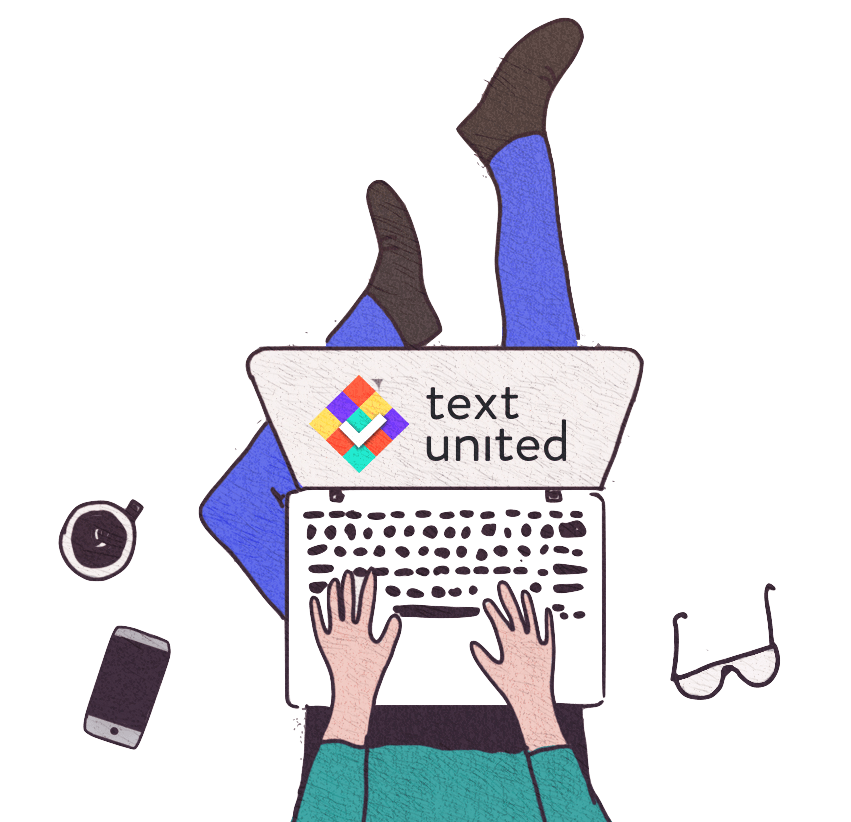 MULTILINGUAL CONTENT REUSE
Reuse your translations to reduce cost and increase consistency of translations,
using our enterprise-grade translation memory and terminology
management, enabling you to set up a translation for high-demand use cases.
Translation Memory
Your private cloud-based database, capturing all words translated and storing them for future use
The engine is integrated and fully automated in the translation process regardless of a Translation Memory's origin (accepts imports from any other CAT Tool).
Lookups in the translation memory and propagation of translations happen in the background, automatically and in real-time, allowing translators to benefit from a Translation Memory without any effort!
The Text United Translation Memory engine can reuse stored translations, even if your new content is just similar to the one previously translated.
All of your translations are stored privately and are analyzed as new projects are being set up. It contributes to 40% or more in cost savings, faster deliveries, and better language consistencies between various contents and products.
Terminology Manager
A tool to ensure consistency and accuracy in translations
Runs simultaneously with Translation Memory's core functionalities, ensuring that multilingual content is delivered with 100% accuracy.
Keeps your vocabulary consistent, particularly to your content and products, in many languages, and applying it easily during the translation.
Includes automatic quality control checks, which inform translators and proofreaders of any errors in the terminology used.
An advanced terminology function, available for power users in the desktop app, to centrally maintain termbase and keep it up to date.
CONTENT COLLECTION
Use Text United to parse content for translation from any media, including files, software code, voice & audio, and on-line content. Different departments work with different content types, so orchestrating translations demands a good toolset to handle them all.
Text United users are given a complete set of easy-to-use translation tools, which make the delivery of high-quality professional translations possible, even for inexperienced users.
Contextual Terminology: real-time suggestions to translators, which enable correct translations of your specialized terms.
Quality Assurance Tools: available every step of the way. Simplified identification of any Linguistic or Formatting issues before they become a problem.
Globalization Management made easy: thanks to an integrated search function and a web-based sign-off process that can even be made available to third parties, such as in-country reviewers.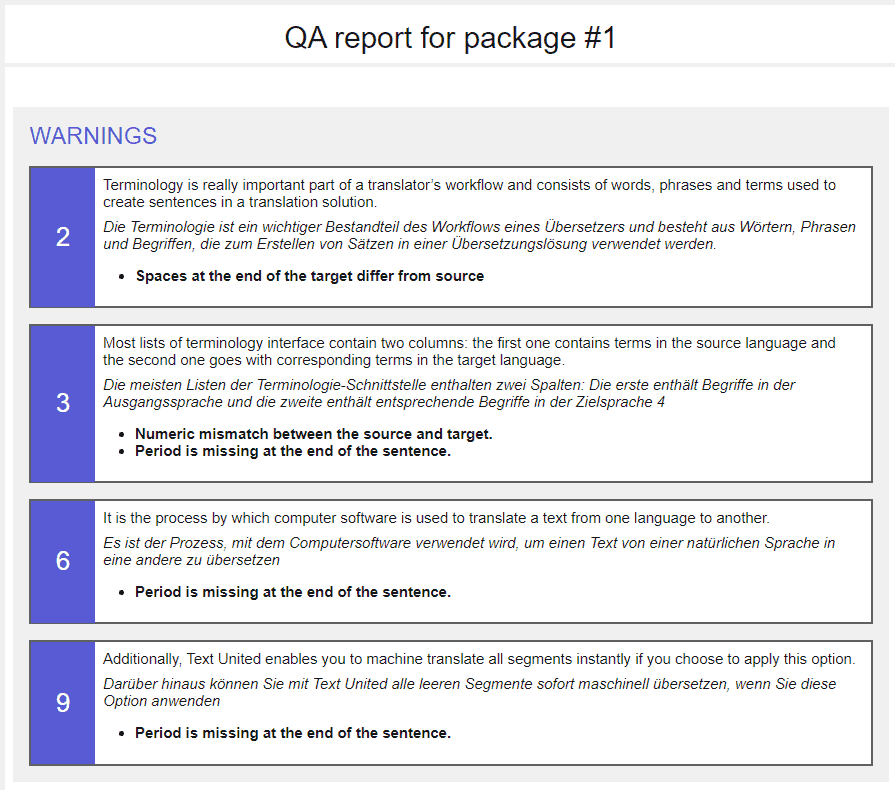 PROCESS AUTOMATION & INTEGRATIONS
Deliver translations fast by automating the process, even if humans are involved. Text United offers a wide range of pre-built translation processes out of the box to save you time and money.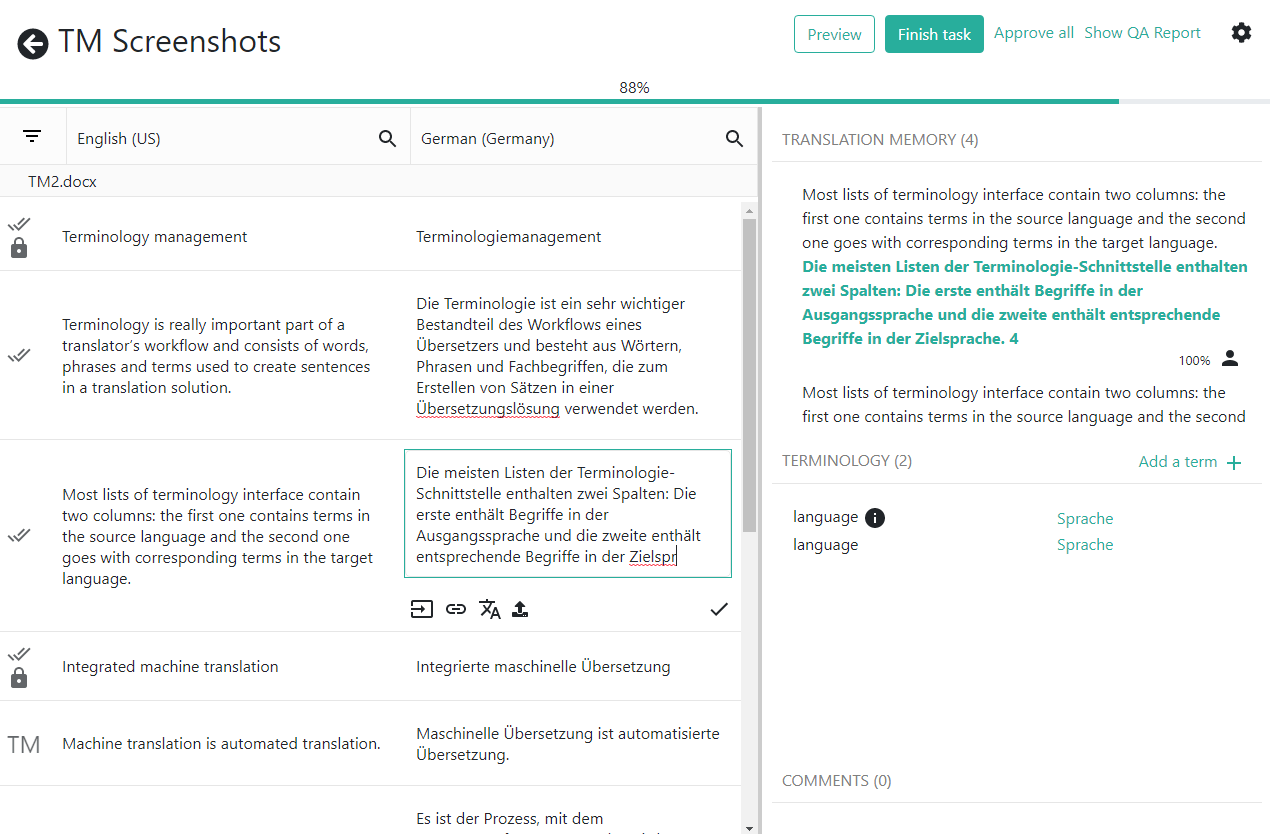 Professional translation tools embedded within a platform dedicated to delivering multilingual content and products across entire organizations:
Translation Editor: available as in-context, full-screen, and desktop installable incarnations of Text United's language tech.
File Uploader: automatically identifies file formats and parses documents into segments, which allows automated project setup and linkage with a privately enabled Translation Memory engine.
Connected Sources: GitHub, BitBucket, HubSpot, Dropbox, SharePoint, and API-originated integrations for maximum control over up-to-date content. For our full list of API and integrations, click here >>