Working in a remote, distributed team is complicated enough – adding translation and language versioning on top of that would be a nightmare if it wasn't for Text United. I don't need to copy strings into Excel sheets and then paste translations back into resource files. Now it's all automated, and I can focus on our code and algorithms!
Dariusz Ciesielski, CTO at TeamRock.pro | 50K Words Translated
Translation Management System
Use an intuitive web-based interface to upload, organize and manage all pending translation projects. Assign translators, set deadlines and run reports that matter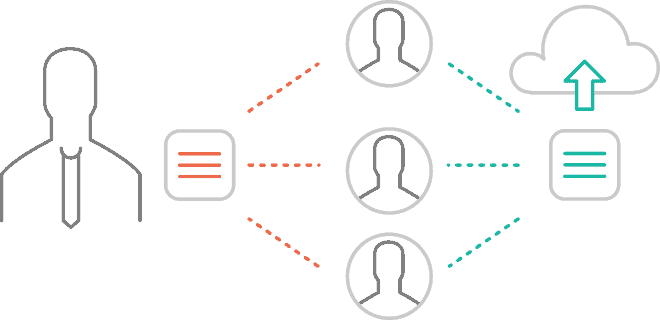 Continuous Translation
Automate your workflow to schedule checkups for new, untranslated content published within your software. Translations are in sync and no string remains left behind
GitHub and BitBucket Integration
Sync localization management with tools used by software developers to maintain consistency in code and in multilingual content
Project Management Services
Get help with setup, best localization practices, figuring out whether proofreading or desktop publishing is required for your projects
ADD WHO TRANSLATES SECTION
Translate now!
All File Formats
Translate PHP, Javascript, .NET, Ruby, Python, Swift, Android and their framework variations. See full list of supported software translation formats here
Collaboration inside the Platform
Our translators work with Startups, Software Houses, Digital Agencies, Development Agencies in various industries ranging from Medical, IT, Tech, Legal, Marketing, Manufacturing, and many more!
Localize your business, start translating!
30-day Free Trial. Unlimited Features.