Project management


for services

Text United offers a palette of choices regarding the management of your translation projects on the translation platform. Continue reading for more information or contact our team to hear about our offerings.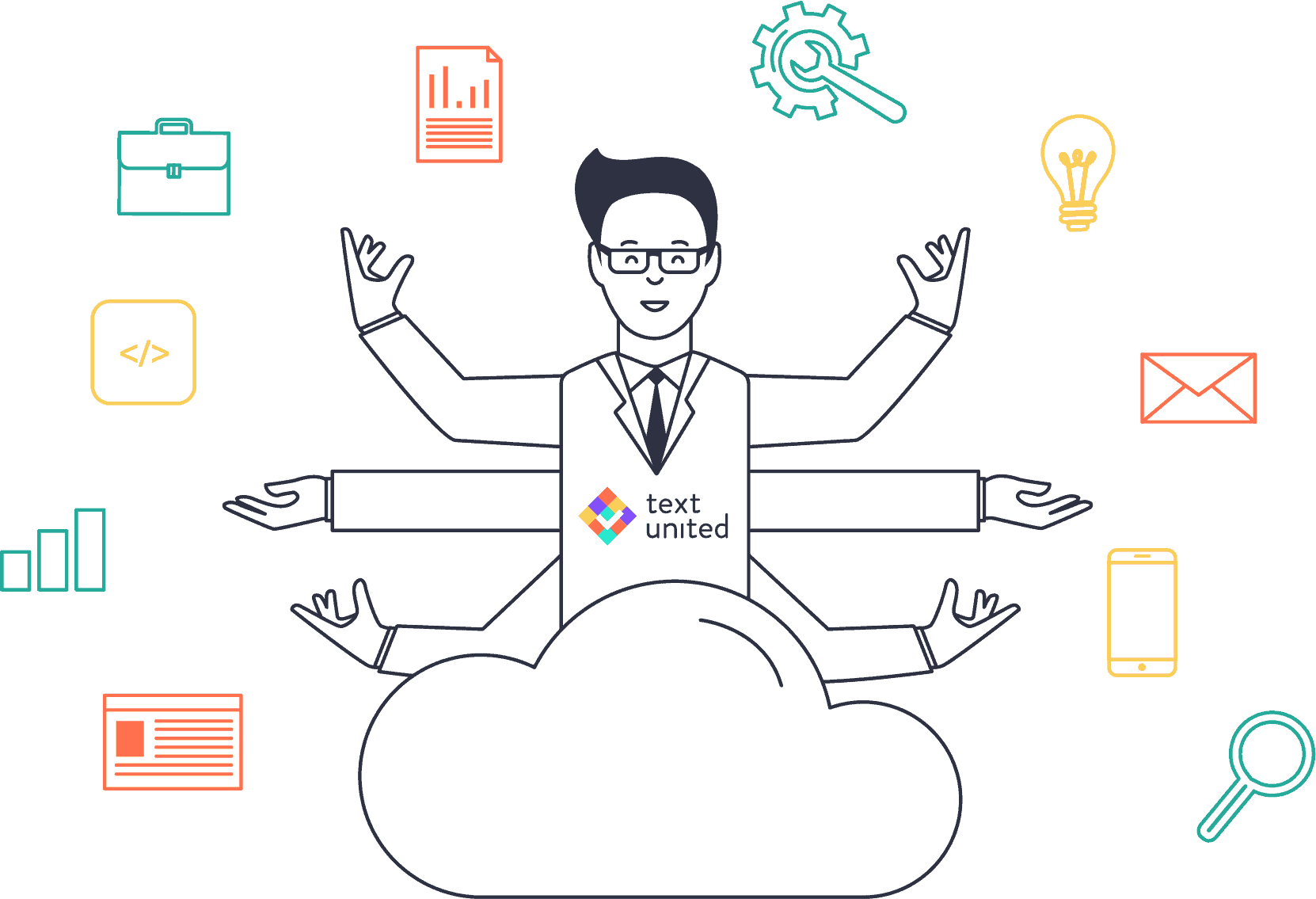 Whichever choice you make, you always benefit from the core Text United technology, which will enable you to deliver well-translated content and products faster and at a lower cost.
Self-service
Manage translations with your project managers and in-house translators. If needed, translators from our marketplace and the premium network are just a click away.
Managed services
Make our experienced project managers responsible for managing your projects. You will still maintain full visibility and control with everything that is happening with your jobs.
Hybrid services
If you would like translations kept part of your internal structure, but you need external help occasionally, we are on the stand-by 24/7 for you.
A very diverse source for human translation
Language is a complicated thing, which cannot be left to machines only. Involvement of a human is required in most cases, and in certain domains, especially in regulated industries, it is simply a must.
Take advantage of Text United's capabilities to organize translations with the best mix of humans and machines, which include full-human translation, proofreading and in-country review:
Translators marketplace
Text United is a popular place for professional translators. With more than 2000 vetted translators around the globe, you will never be left alone with your jobs. Also, you can choose any language combination and domain of expertise you need for your projects.
Premium translators network.
Some content requires expertise, which is well above the average. Reach out to us about translators who are capable of linguistic heavy-lifting.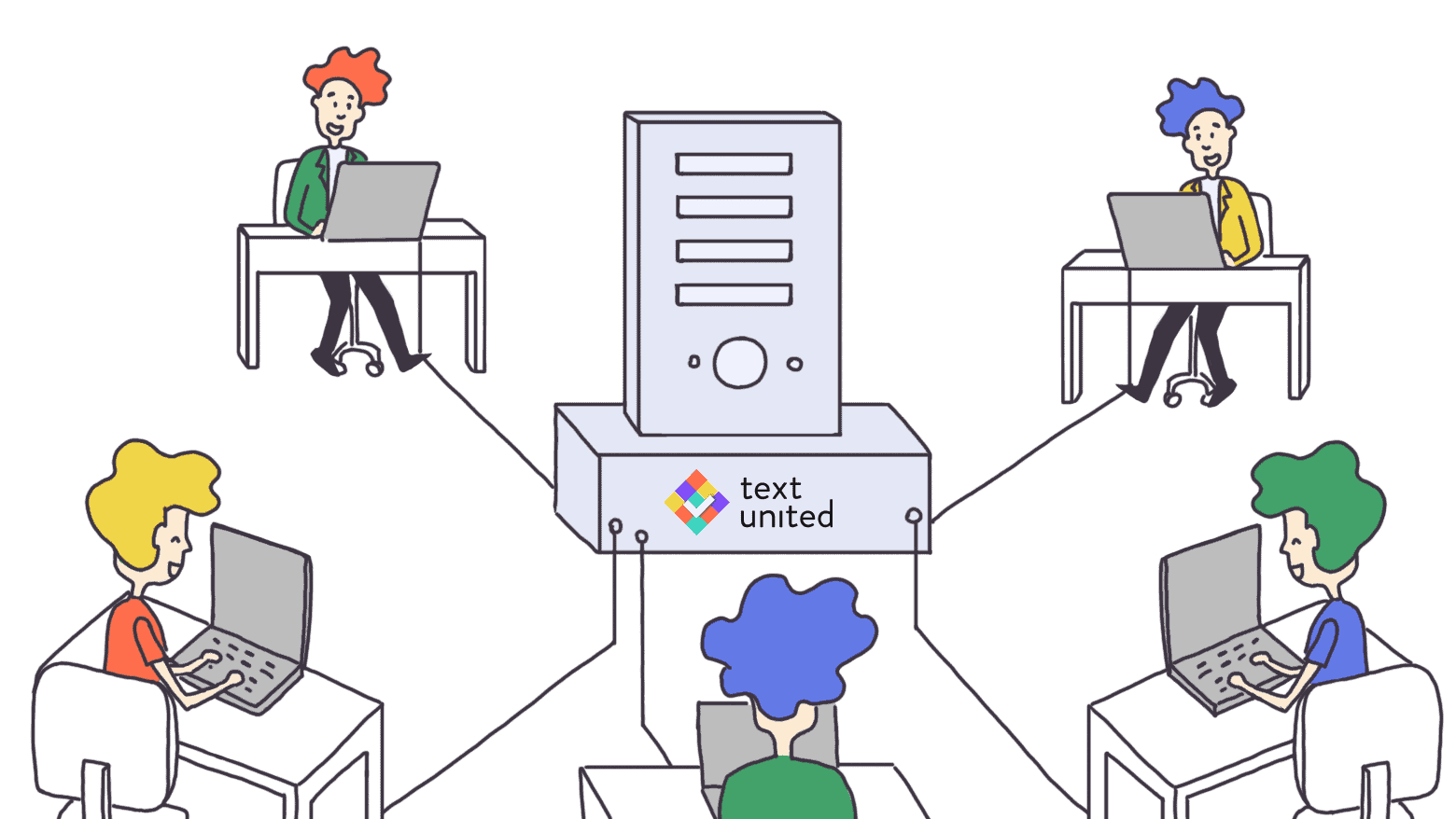 Choose how to use our human translation services
Simplified process
For many content types, post-editing of the machine translation output is the best choice, both from cost and speed perspective. It does not mean, however, that you are not able to use Text United features which are improving translation quality, including terminology management, quality assurance reports and in-country review.
ISO conformed process
Use the full cycle of human translation including review and proofreading for special, regulated cases. Text United provides a secure, closed working environment for your dedicated translators bonded by NDA agreements and keeps the complete track record of changes in your translated material.