Continuous Translation
for GitHub Repositories
Translate your resource files into any language. Work on new commits and stop thinking about translating them! Chaos-Free!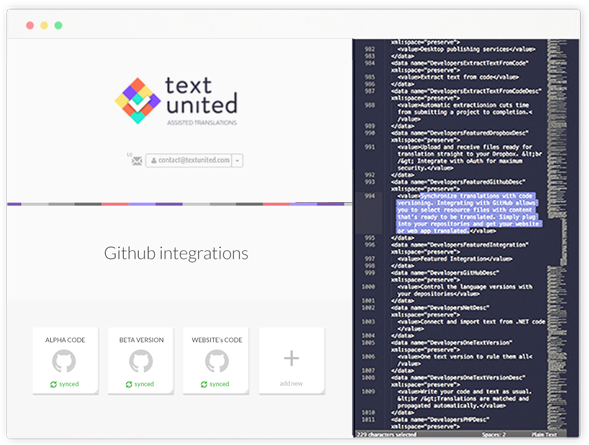 449,864,779
Words translated!

We have been using Text United to continuously translate our web application into Portuguese, Spanish, French and German.
We use Continuous Translation which checks our GitHub repository for new interface content every Monday at 8:00 AM. This way we easily maintain language consistency while working in a continuous integration framework.
Szymon Gołyski, Head of Support at
CrazyCall
GitHub Versioning
works with translation
Sync all your translations once a day to effortlessly manage multilingual websites and apps
Connect
Exchange an API key handshake for integrating Text United with GitHub.
Import
Select repositories and resource files you wish to translate.
Translate
Easily create translation projects for files and strings found in your repository.
Monitor
Automatically scan your repositories for new text and get consistent translations for it.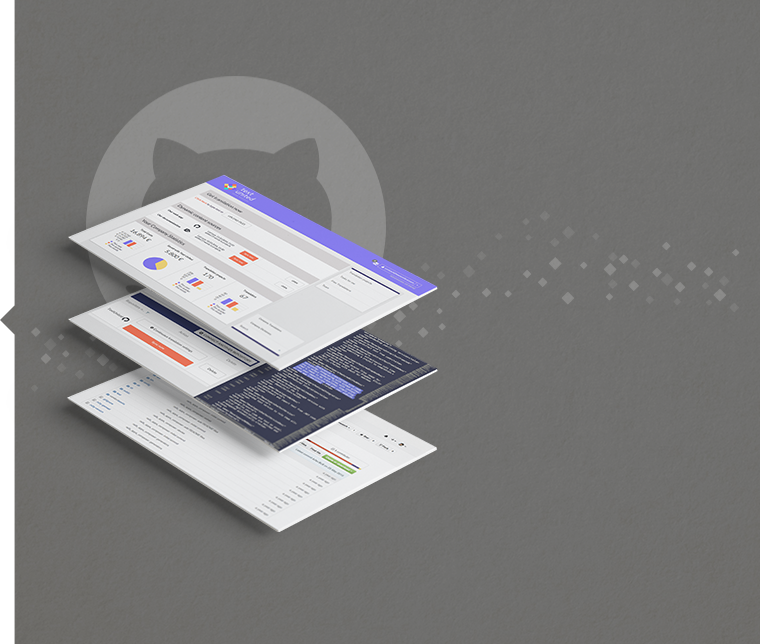 Web-based software
any web app or SaaS built with modern frameworks
Websites
any website versioned on GitHub

Mobile apps
any interface content or app store terms and conditions
Stop translating like
it's the stone age!
With Text United connected with your content repositories, you can stop worrying about language consistency. Keep up the good work and we'll do the rest!
Secure connection
Public and Private repositories are scanned, content is extracted and copied into Translation Memory files so that translators never have to touch your precious source code.
Duplication matching
Content repetitions and fuzzy matches are suggested automatically to translators, who by approving them decrease the time and overall costs of translations, improving terminology consistency in the process.
Continuous integration - ready
Automatic content filtering from back-end and front-end files along with scheduled version monitoring allow you to work on your software without having to think twice about language version consistency. Translated files are just a button-click away.
Translation Management System
included!
Become a true
localization developer!
Learn how to implement continuous translation, optimize international SEM, use translation APIs and more!