Apart from advanced Translation Solutions, Text United offers free Chrome Extension tools for website localization, text shortening and extraction, and machine translation. We created them for dedicated project managers, marketers, translators and copywriters.
Website Translation Live Editor
Make any website multilingual with a visionary translation editor that allows you to translate content on top of your website in Chrome browser, always in full context. Use a machine translation feature and make post-edits by yourself, with your colleagues or order professional translation straight from the extension.
The Website Translation Live Editor features include: language selector on your website, translation on top of the original design & content of web pages, pre-translation of content using Google machine translation, and similar translation suggestions from Text United Translation Memory Technology.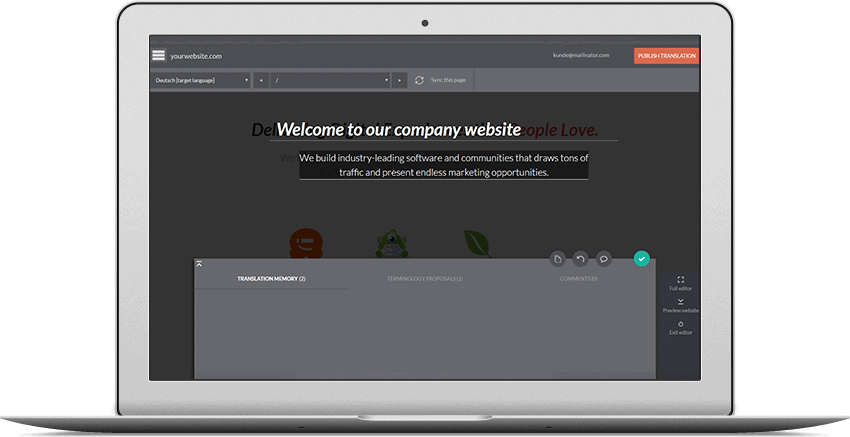 Shorten and Translate Text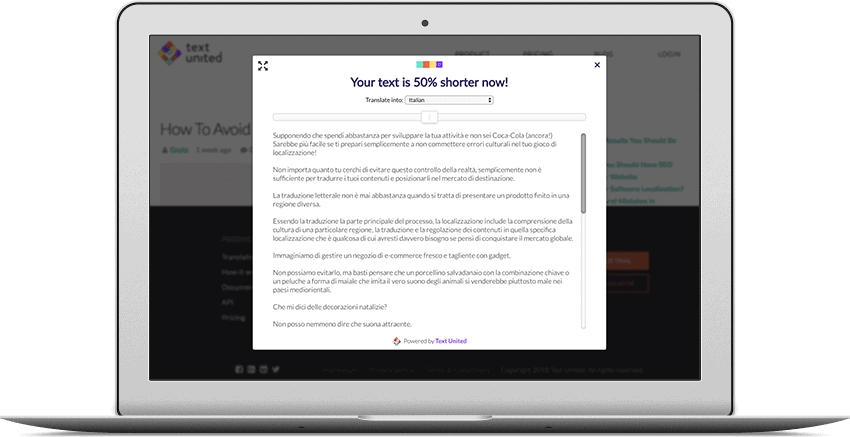 We had developed a Chrome Extension that enables you to shorten any text in your browser with a single click. Then, we have added an option to translate it! Our text shortening extension mechanism is based on natural language processing algorithms that allow you to set your preferred text length from 75% to 25% shorter.

You can summarize any text-rich content and extract the key points from a documentation, e-mail communication or a presentation and immediately machine-translate it with no hassle.
Try Full Version of Text United