You won't be needing another Zendesk translation plugin! We are proud to announce that Text United now integrates with Zendesk, as officially shown on Zenesk marketplace! This means that you can enter the era of multilingual customer support ticket system.
Zendesk is a support ticketing system & customer service software. Their platform is the most popular of its kind, being used by more than 145 000 organizations worldwide!
Our Zendesk translation plugin helps you to connect with your international clients and communicate with them back and forth with the help of Text United – our advanced translation platform.
Translate tickets and respond to your customers in their language
All your conversations will be listed in the app on the left side. The app has two main features:
Once the content is translated you will be able to insert the translation back into the reply window.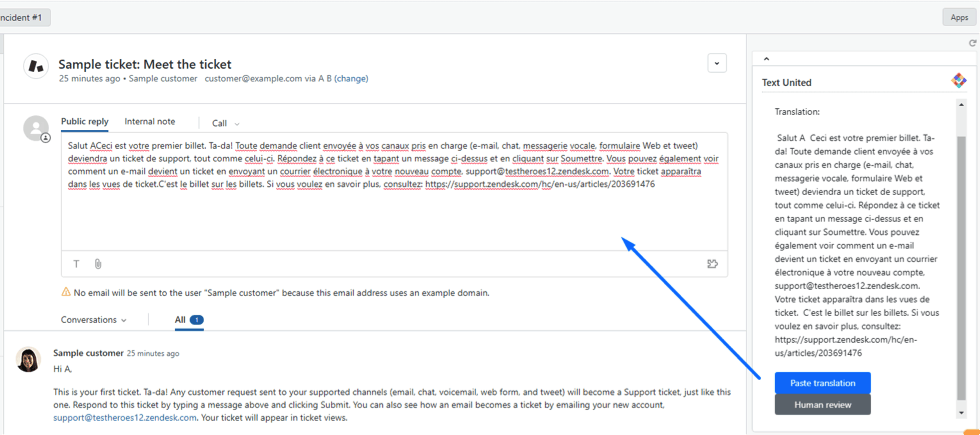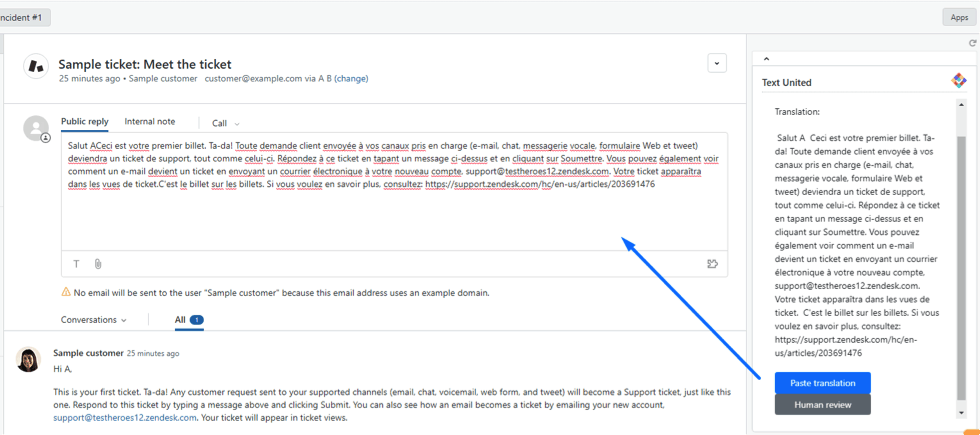 Zendesk translation plugin installation
The installation of our Zendesk translation plugin is quick and easy.  Navigate to Settings > Apps > Manage > Private apps > Upload app and upload the whole zip file without extracting it.
After you upload the files, all you need to do in the installation settings is to insert your company ID and API key. You can get these on the API page after you log in to Text United. After that, enter the ID and API key in the Zendesk App to connect your account. Done! You're ready to serve your customers in their language.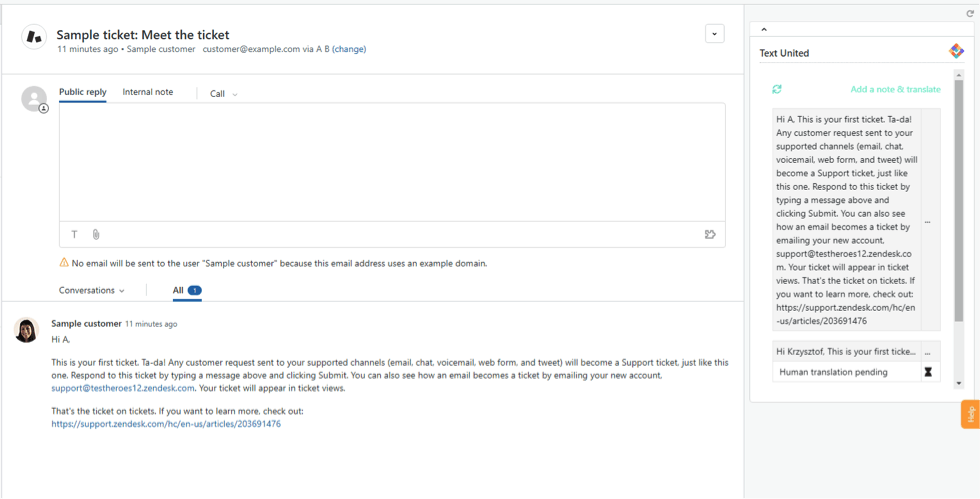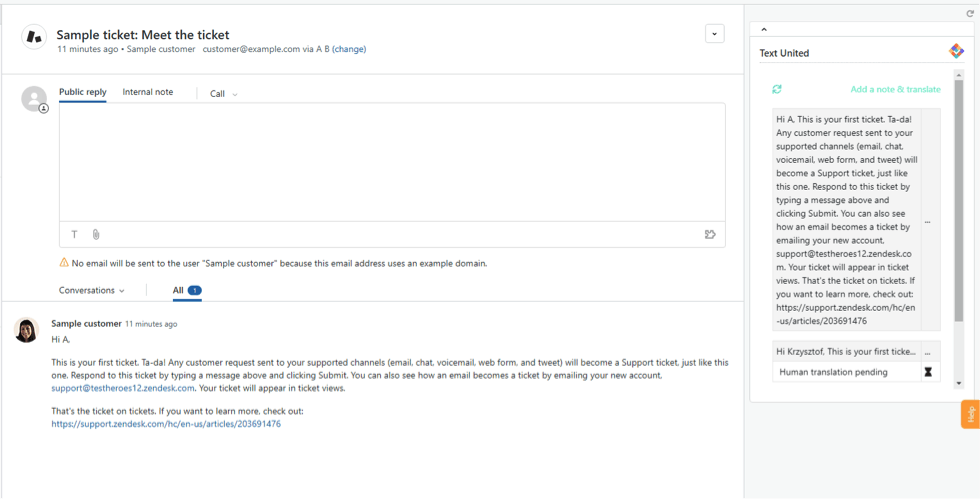 Boost your global customers' satisfaction
Our Zendesk translation plugin provides you with the simplest way to satisfy your global customers with native-quality support. Think about it – you can have a multilingual customer service minutes after integration!  Do you have any questions about translating your Zendesk tickets? Feel free to contact us directly if you need support!