WordPress is ridiculously easy to use! It doesn't require PHP nor HTML knowledge and all you need to start is to choose a plugin or a template and click on it to install, which makes it a great choice for beginners. We also know that WordPress is not multilingual by default, either. And keeping your website properly localized is an absolute must when you plan to go global with your business. Growth is essential! We wrote a bit more about it in our blog post about WPML as a user interface of Translation Management System but in this piece, we will focus strictly on comparing WPML plugin and Text United functionalities. Let's jump into it!
Differentiation Steps In
WPML is a premium plugin built for WordPress websites. Extending the functionality of the WordPress CMS, WPML allows your website to be written in languages and have front-end translation abilities. It has advanced features for managing your websites translations. On the other hand, there is Text United, an advanced translation platform and a Translation Management System, with assisted translation included. Text United enables the user to translate all kinds of digital content from standard office documents to apps, websites and software. It works in two ways: the user can organize a translation project on their own or send the files to Text United which will be translated by a professional translator.
WPML For WordPress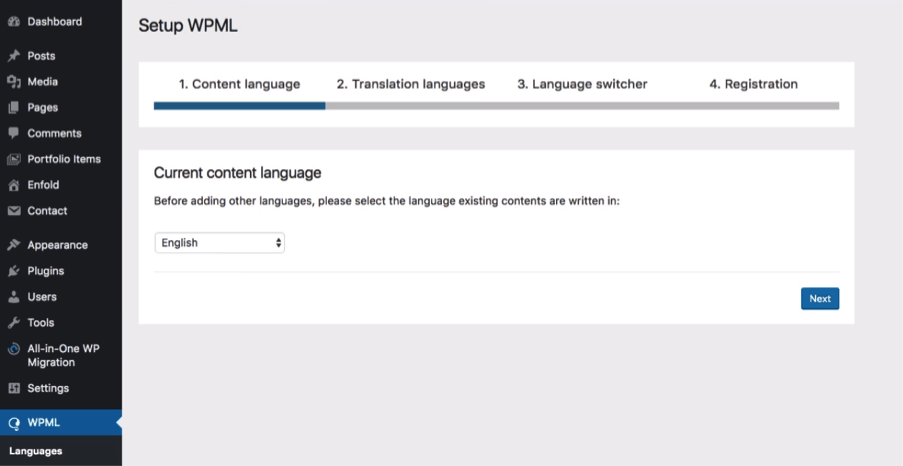 WPML integrates with WordPress practically seamlessly. It offers quite a simple and straightforward UI for translations, too. However, translating large websites including hundreds of pages, categories and blog posts can become overwhelming. When you navigate through different menus, enter translations for each blog post, category and widget, it simply becomes too much of a hassle. To preview your translations you'll have to save changes on each page individually and visit your website.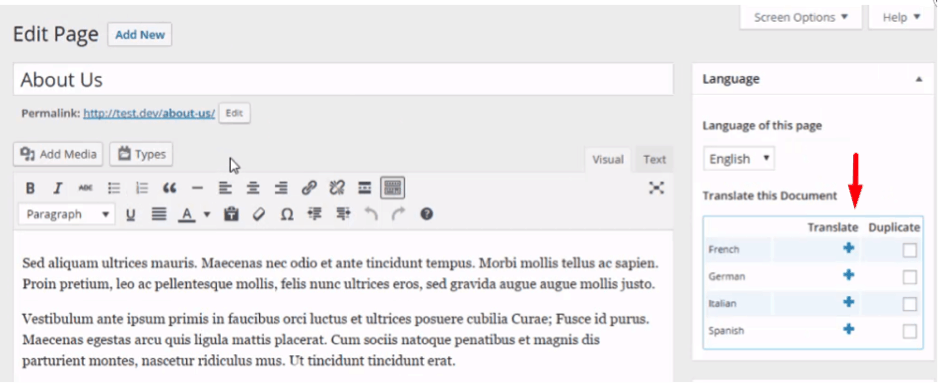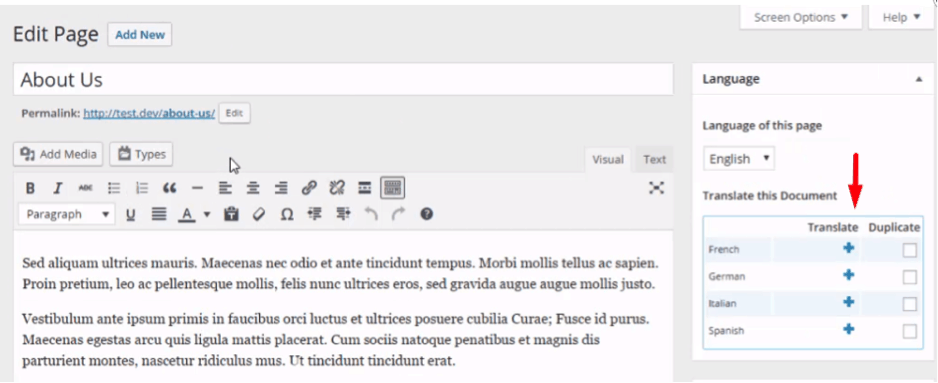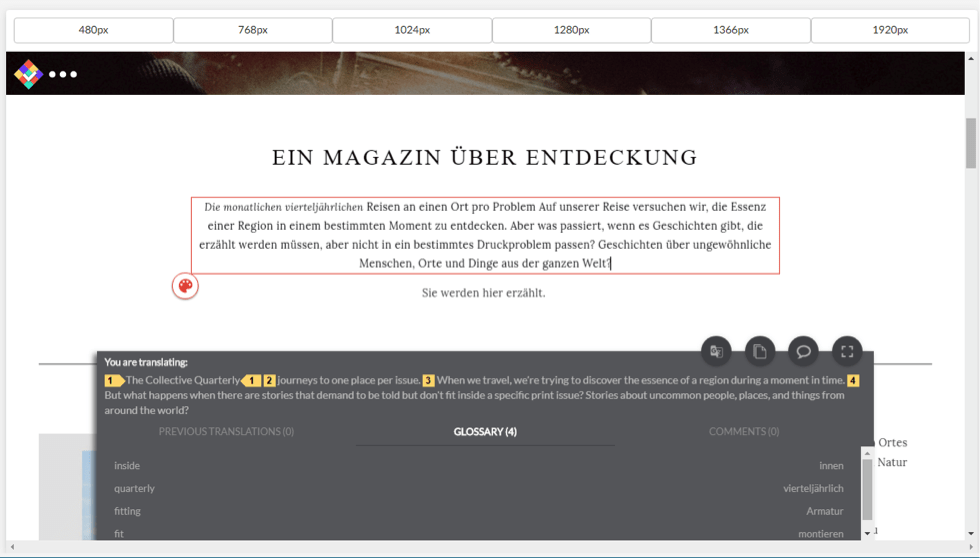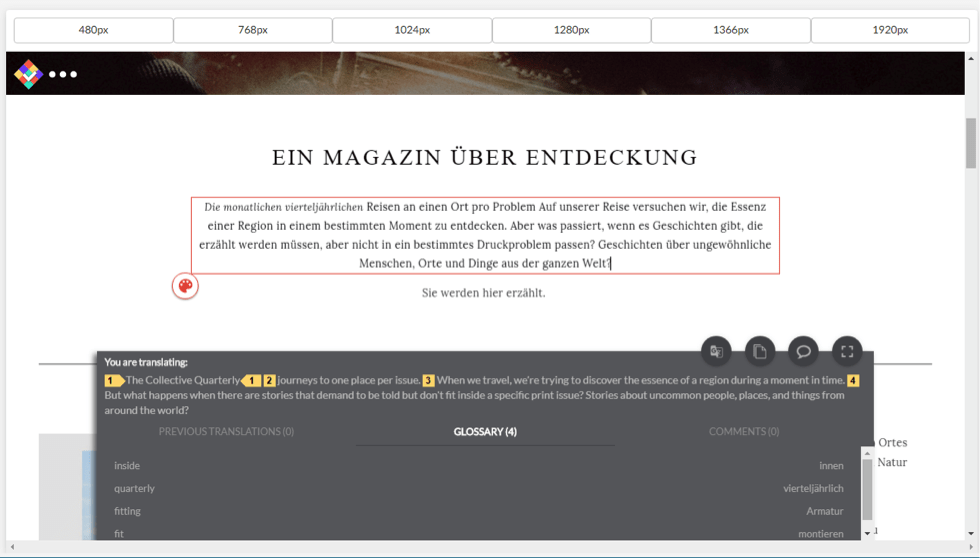 Text United's Website translation offers more simple and straightforward UI. With the overlay editor, you are able to enter translations directly on your website and see live how everything is going to look even before publishing.
It boasts a quick and reliable Translation Memory system – if you translated a sentence already, you will not have to translate these sentences again. Sentences that have more than 50% similarity with translated content will appear in form of translation memory proposals, making your workflow faster and remove the need to translate the same content multiple times.
Back-end content that is not visible directly in the UI can be translated, too – with a click of the button, the full editor will show all the translatable content on your website.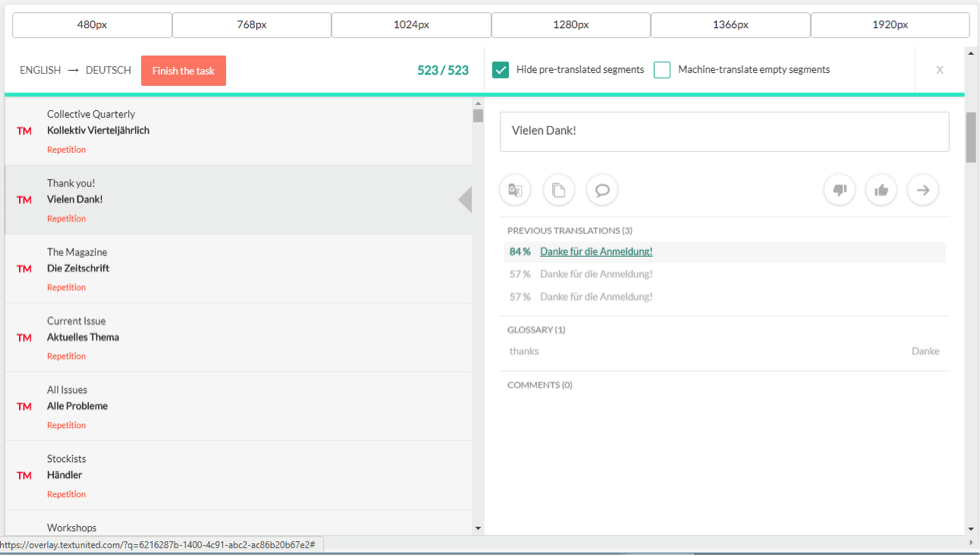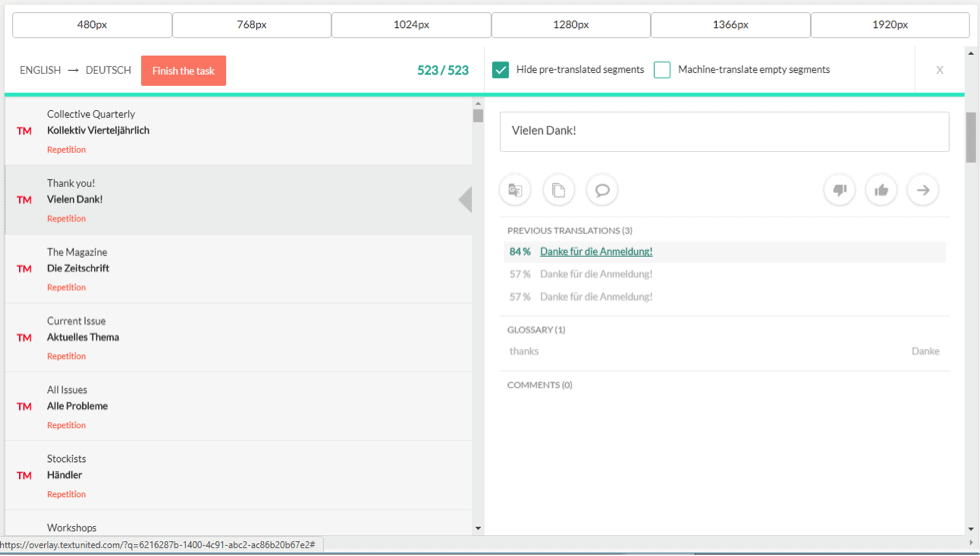 +bonus: Machine Translation. Text United enables you to machine translate the whole website, and post-edit you translations afterwards. Or use machine translation for individual segments. Combined with translation memory proposals, it's never been easier to translate a whole website.
WPML does not have its own translators but it integrates with various third-party translation vendors and offers the option to get your translation done by professional translators. Text United has its own database of verified, professional translators. When creating a new translation project, the user can choose if the translation will be done by Text United translators or by them or their team.
Websites That Don't Use WordPress as Their Default CMS
WPML is a plugin for designed and developed for WordPress based websites, therefore you can only use it for translating a WordPress website. Text United is a fully advanced translation platform and Translation Management System, with advanced features such as Translation Memory management and Terminology management included. You have it with company accounts and the individual account as well, where you can translate any kind of digital content, files or websites.
Money Talk: Pricing
We like to keep it plain and clear! And we know that you were scanning this blog post to check out specifically this section.😉
WPML plugin has no free trial. They offer three pricing plans starting at 29$ for one year with an annual renewal price at 15$.The first plan doesn't include translating custom fields, widgets, Xliff interface and multi-user translation management.To enable these features you'll have to choose the "Multilingual CMS" plan which is 79$ for one year with a renewal price of 39$ or a lifetime license for 195$.
Text United offers a free trial for 30 days and pricing plans starting at 100€ per month. This price plan includes advanced features such as a Complete Translation Management System, a fully-fledged CAT-Tool, unlimited machine translation, website translation, terminology management and your own translation memory. However, even when the trial expires you can keep your translated website and Translation Memory, but you will be limited to create future translations only as Managed Projects (projects that are translated by Text United).
And The Winner Is…
WPML doesn't have Translation Memory or Terminology management as it's not an advanced translation platform all in all. It still can compete in website translation field, though. And with a live preview of your website, entering translations directly on your page and the advanced features that increase the translation workflow drastically, it's pretty easy to deduct that Text United is the ultimate winner.
The good thing is – even If you already have a subscription to WPML and don't want to change the service, you can still export your content in XLIFF! Then, send it to Text United for professional human translation and keep your translated content in translation memory for future projects (more about it here).
The Choice Is Easy!