You may know that Text United is the ultimate advanced translation platform that provides an intuitive system for translating all types of digital content in the most effective way possible. But now, we also offer white label translation services!
What does white labeling translation services really mean for you as an LSP? Essentially, we manage the project, but you deal with the client just as if the service was managed by you. This way, you benefit from our system, expertise, and knowledge. Interested? Keep on reading!
White label translation – how does it work at Text United?
This is the standard Text United platform view: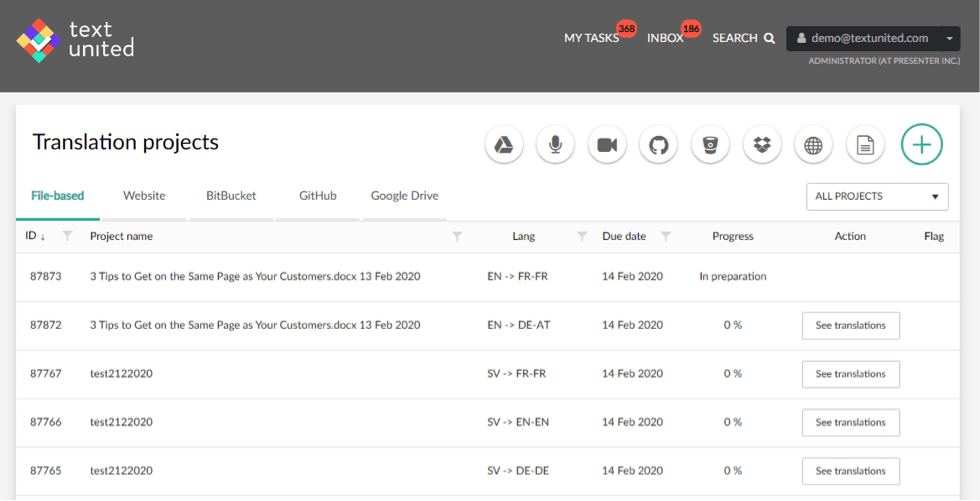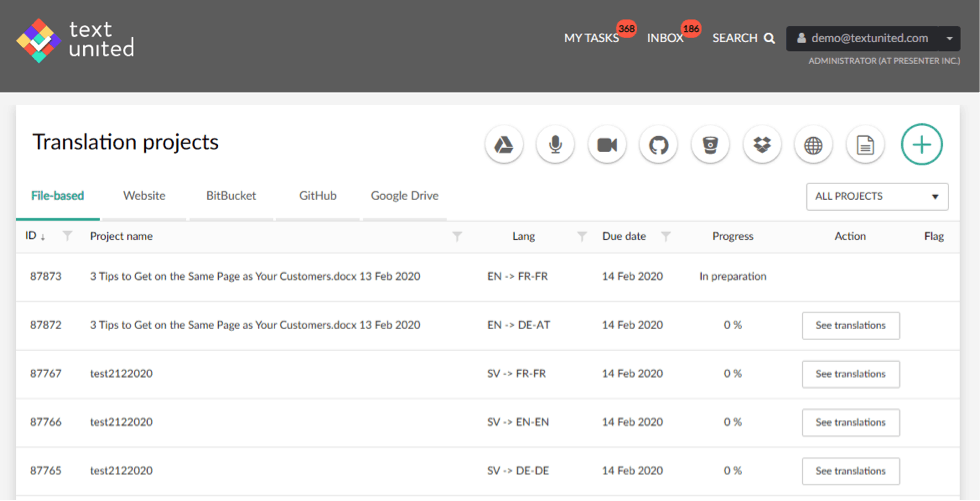 This is what it can look like after white labeling for another agency/LSP: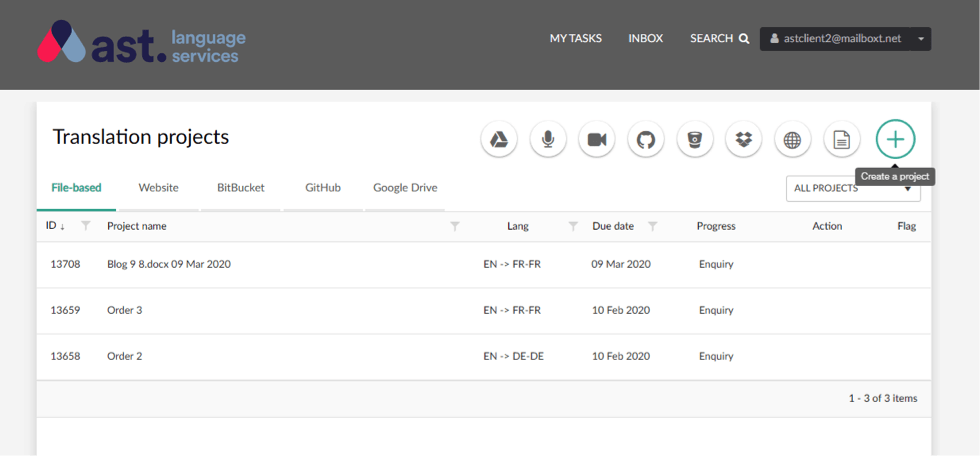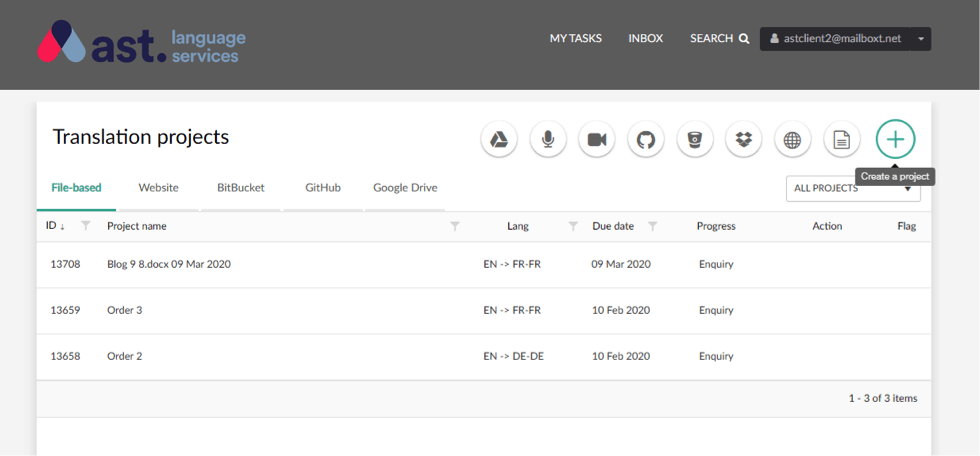 We offer agencies to take advantage of our system: instead of manually sending the files to us, it's possible to implement the platform into your own company!
Main features for Language Service Providers include:
Removing the Text United logo from the UI and replacing it with your company's brand
Project management tool
Project creation stepper for customers
Cost estimation for creating projects
Create quotes for customers
Automatic creation of invoices for customers and translators
System notifications for customers and translators
Translation memory for clients
Terminology management for clients
Client management
Text United offers two translation options for Language Service Providers – professional full service and machine translation with human review.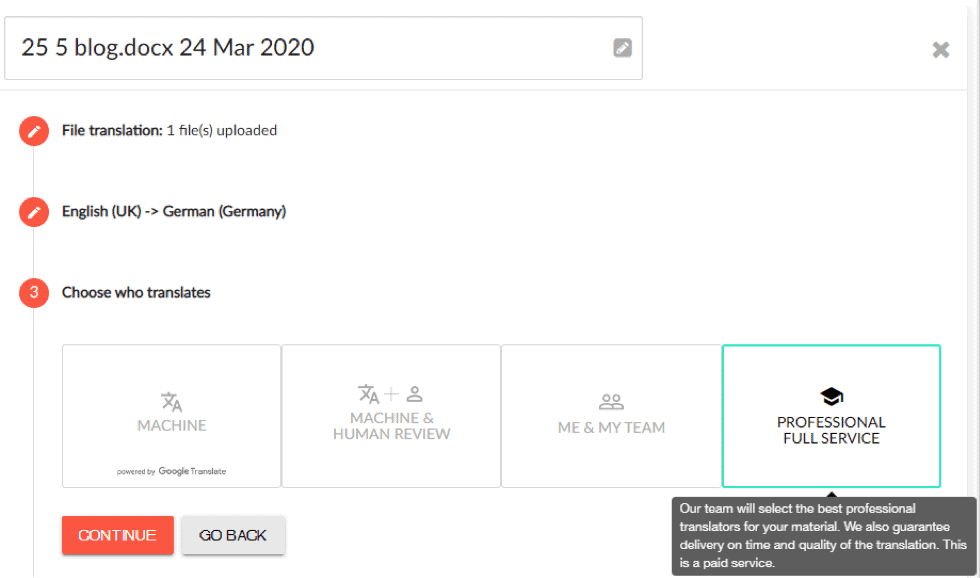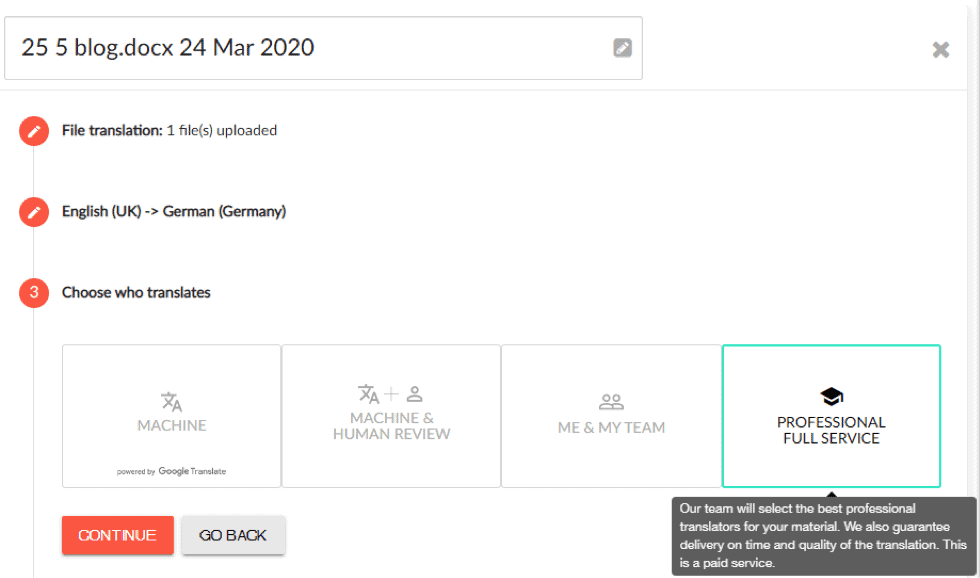 Choosing either of these two options will send the localization project directly to our project managers and they will manage the translation project for you.
Why should you consider using our white-labeled translation services?
First of all, it's easy to brand it as your own. Our white labeling feature is ready-made for those LSPs that don't want to spend time and money on research and development of their own solution. Just customize our platform and go back to your business!
Now, let's not forget about the most important people, namely, the customers. A pre-packaged solution will definitely make them happy because they don't have to look elsewhere. This will, in turn, make you happy because your customers will remain loyal.
It's a win-win situation! By choosing our white label translation services, you offer the services with no neccessary workarounds for your clients and you use your unique business branding at the same time. How does it sound?
Are you our new white label partner?
If all of the above sounds interesting to you, don't hesitate to reach out! We are experienced in partnering with LSPs and we will be thrilled to explain how our white labeling can be beneficial to your business.