With the Website Translation Overlay Editor, you can enter translation directly on top of your content. In that way, translators can see any issue immediately and suggest a shorter translation that will fit. This works as an advantage over traditional solutions – the Overlay Editor works in the context of your website, and you have greater control over translation's final version.
All you need to do is to click on any element of your website to enable translation editing. That's why we absolutely recommend it to all of you who want to translate your website and go global! Recently, we have introduced a few updates to our favorite product, thanks to which the translation process will be even easier. Want to find out how this has been made? Just keep on reading!
Scanning subdomains 
The first step in setting up a website translation project is to scan the website. This is usually done in the background, while only the homepage is added to the website project because the process can take anywhere from a few minutes to a few hours, depending on the number of pages.
We've introduced a new option thanks to which you can save even more time and have your website ready for translation on the go. In the advanced options, you will see a Find subdomains when crawling option that will include subdomains of your website, such as, for example, blog.yourwebsite.com, in the scan results as well.
More intuitive UI
The new UI for website translation in the Overlay Editor was redesigned for a more efficient workflow. Its main options consist of 5 core main UI elements: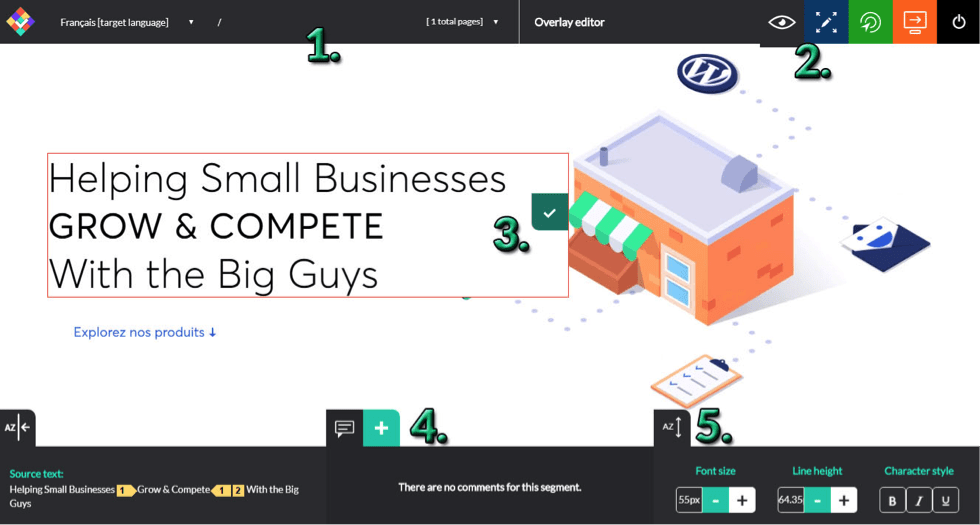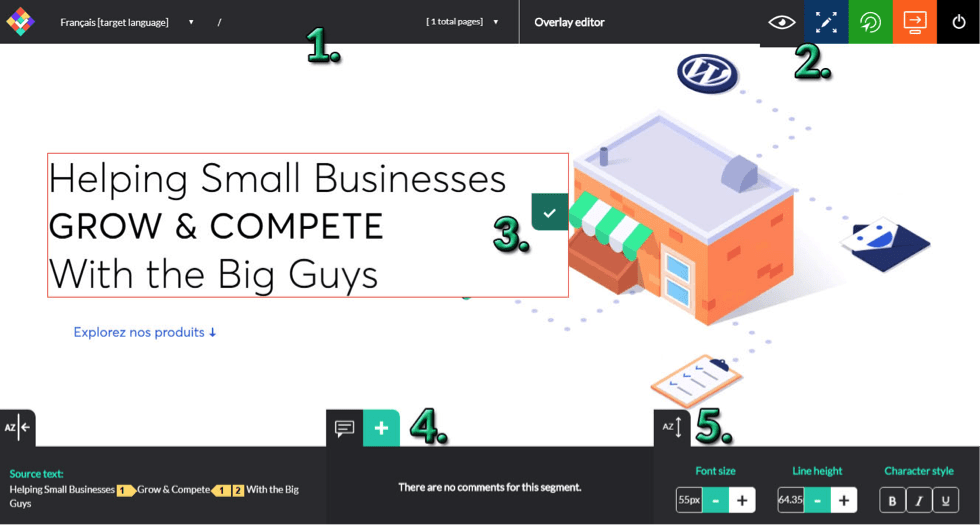 #1. Top menu: you can switch between target languages and different pages on your website
#2. Toolbar: you can switch between overlay editor and full editor, browse a page, and open project details
#3. Segment editor: once you click on text on your website, it will become editable and you can translate it and click on the Confirm button.
#4. Comments: in this section, you can collaborate with your team using comments
#5. Style editor: this allows you to change the style of a segment.
Browse a source website and add new content on demand
Now you can browse your website without leaving the overlay editor. It's also now even easier to change the source version of your website! You simply click on the green button from the toolbar in the upper right-hand corner and can work on your website as if it was a Word document.
This feature allows a project manager to add new pages to the website translation project on demand. When you visit a new page that has not already been included as part of the project, simply click on the Add page button and sync the project with a new segment. The new content will be available for translation in just a few moments.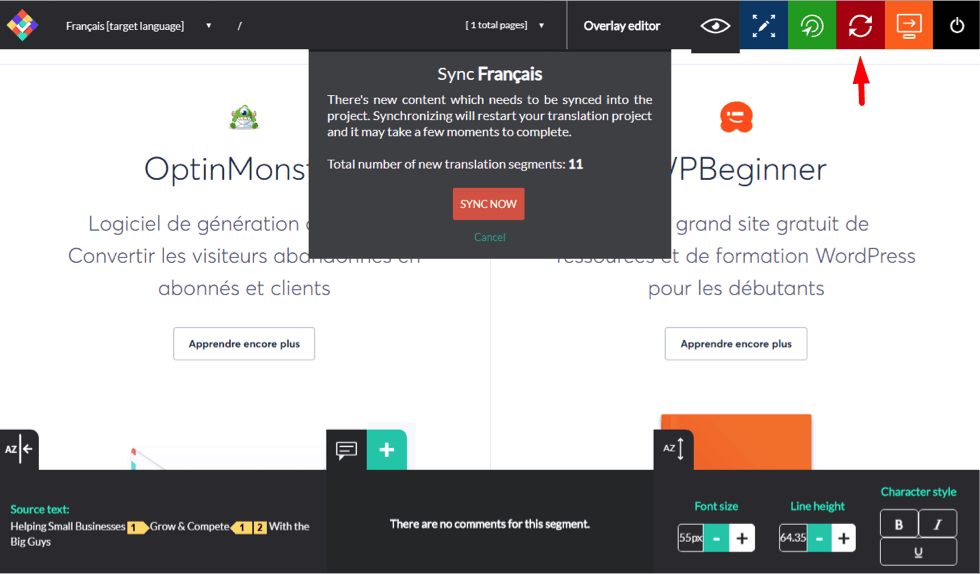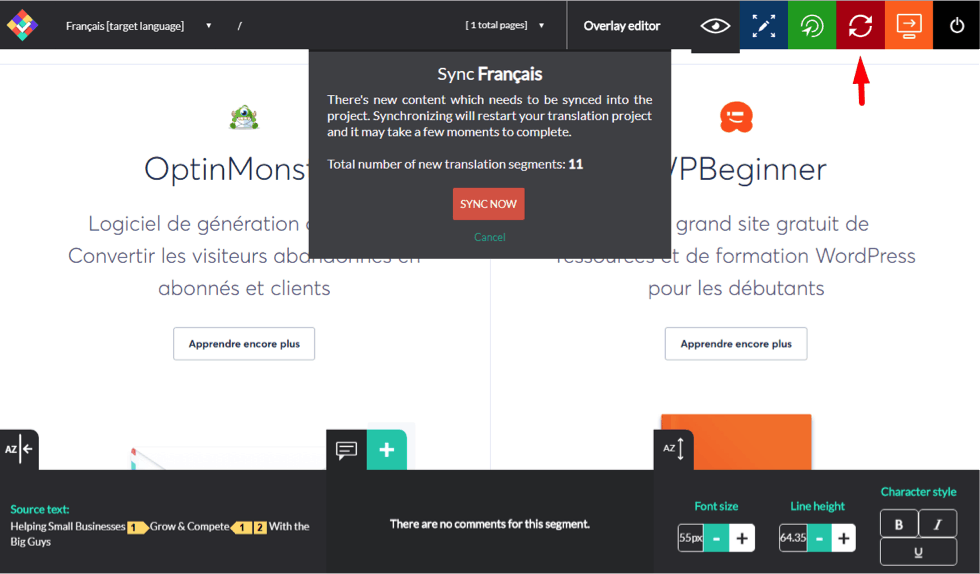 Open project details
One of the new features is the direct link to the project details from the toolbar menu. This will open a new tab with the project details, from where you can adjust individual settings for your website translation project such as adding new pages, adding a new language and publishing the translated website. You have it all under control!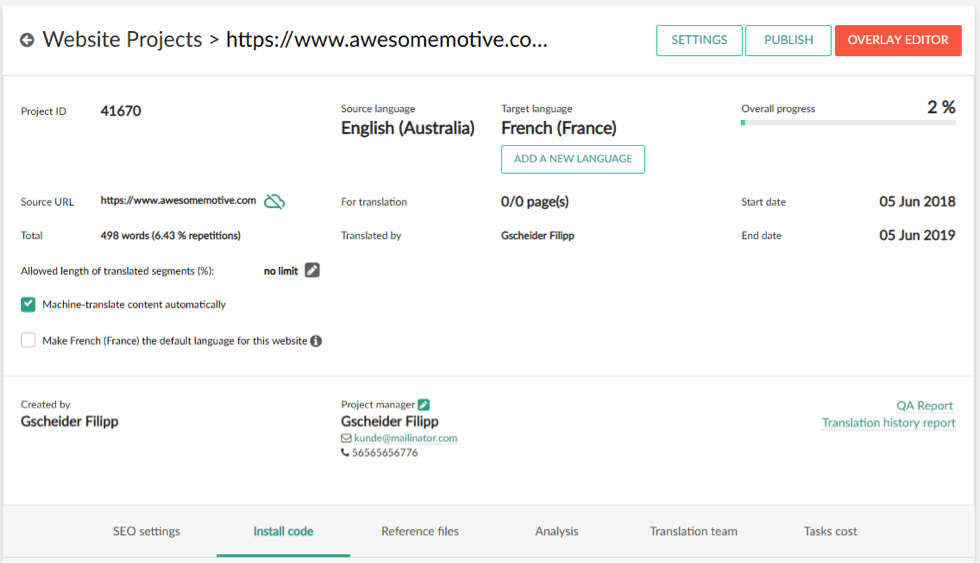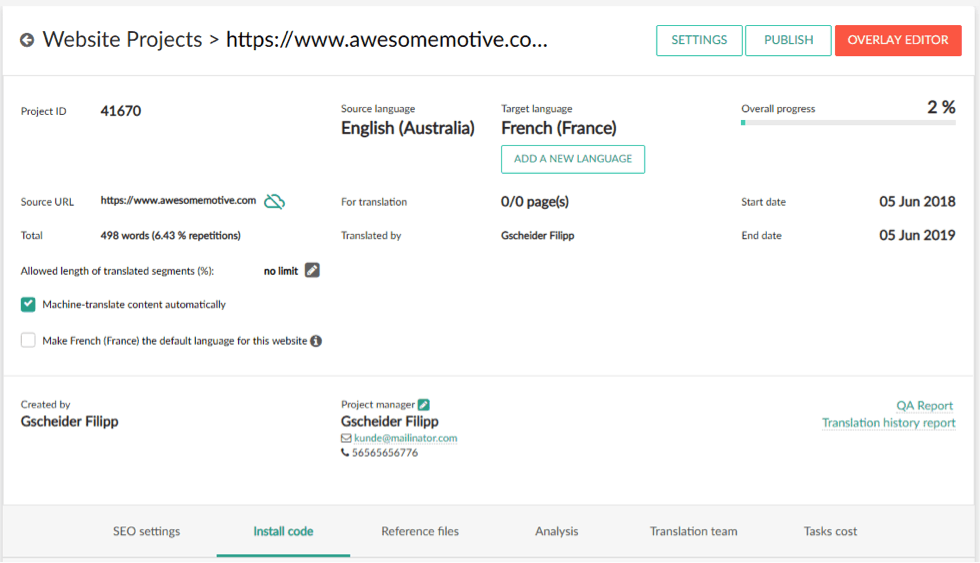 Now go and check out all the new features!