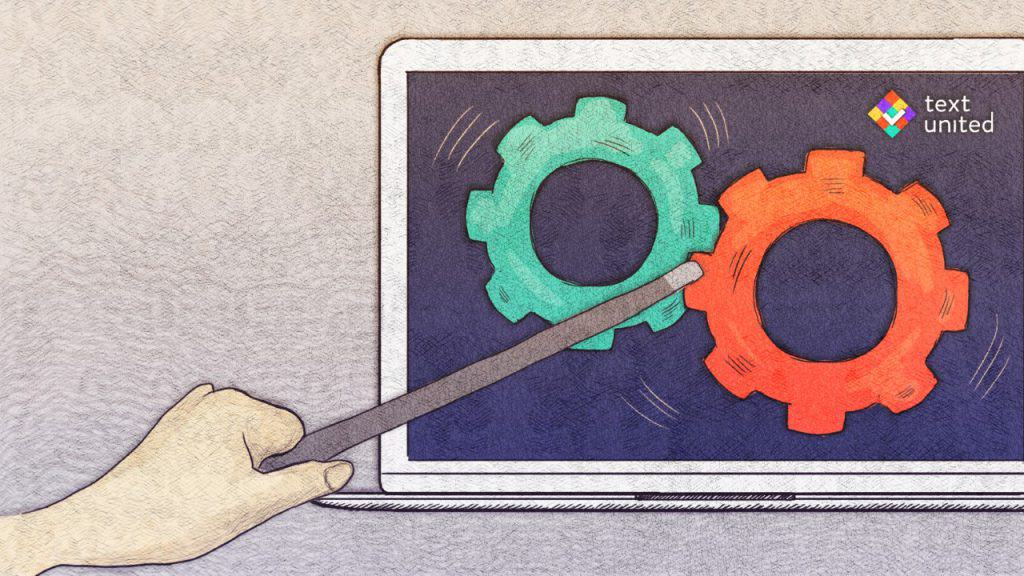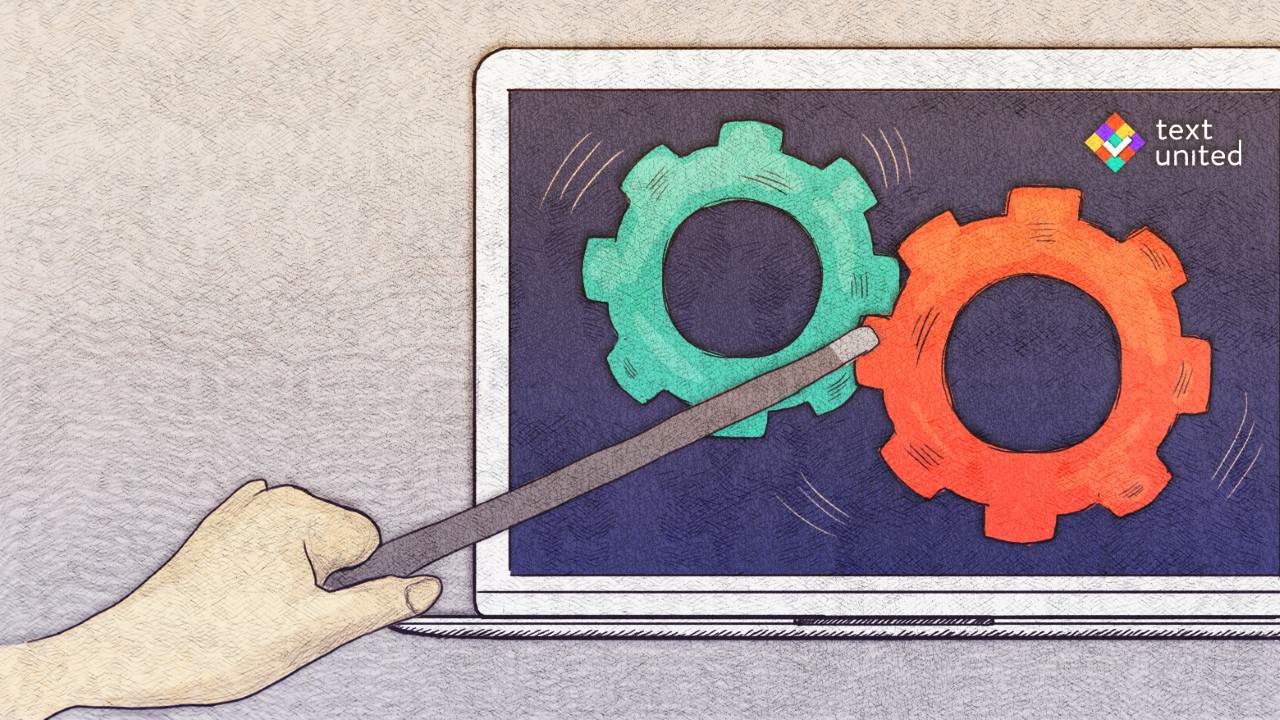 What's the fuss about? 
Remember, when we launched Website Translation Live Editor in Alpha, showing off the new, shiny interface with a demo available for all clients to test?
Afterward, we came up with an even better design and the demo is available to absolutely everyone! Because well, we need to put it straight – we really think it is powerful and easy at the same time. And what's better than a powerful and easy at the same time? Pizza, obviously! But when it comes to technology, powerful and easy pretty much solves it all out, let's agree on that.
Website translation at Text United makes translating your website incredibly easy and straightforward. We believe it's the best way to translate your website without dealing with complicated coding, uploading to servers, or re-linking – mainly because it enables you to have the full process happening within the borders of your browser window.
So, how does it actually work?
Text United's Website Translation Live Editor will scan through all your website including all subsites automatically and make all the textual content available for translation after you submit your website to it. Then, our crawler will extract your root URL and all the subpages (links that root URL).
Additionally, you can even translate only specific parts of your website. For example, if you submit https://www.textunited.com/software-localization/ to the Live Editor, the crawler will see the /software-localization page as root and will extract the page including all of its subpages.
After you create a project, and the scanning process is finished, you will be able to edit the content and enter the translations right on top of your website, so you will be creating just an additional layer over the 'basic' one. That's why you don't have to worry about spacing, design or the length of a translated and localized content. You create localized content as you wish, LIVE.
Upon finishing your translation, a language selector button will be added to your site automatically and all of your users are able to view the website in multiple languages.
Translate on top of your website and switch anytime to a classic translation editor
When editing a segment on top of your website you will have the option to switch to a more traditional translation editor, without viewing your website in the background. But if you cannot find a text segment on your website, simply switch to the full editor again! In most cases, websites contain textual segments that are not visible on your page but need to be translated anyways (so you can find all of these in the full editor version).
How to install Website Translation Live Editor?
Told you! 'Easy' is the keyword in here. After you've connected your website, simply click on the green button. You will be redirected to the website translation projects dashboard: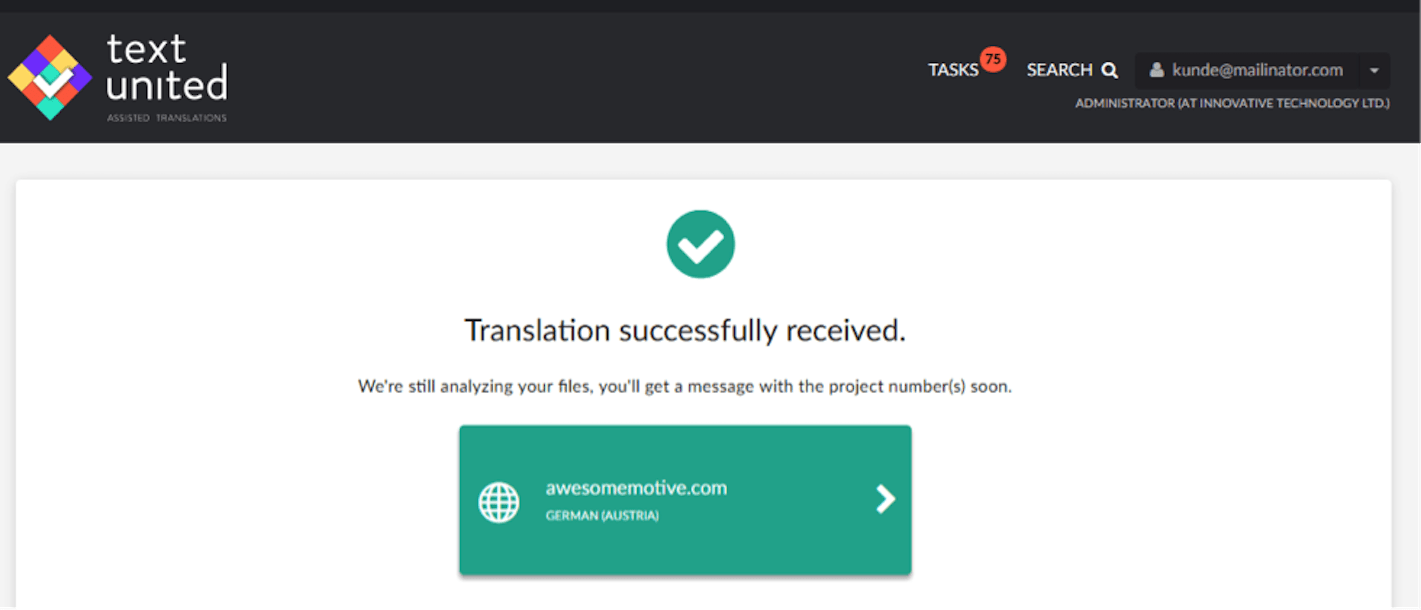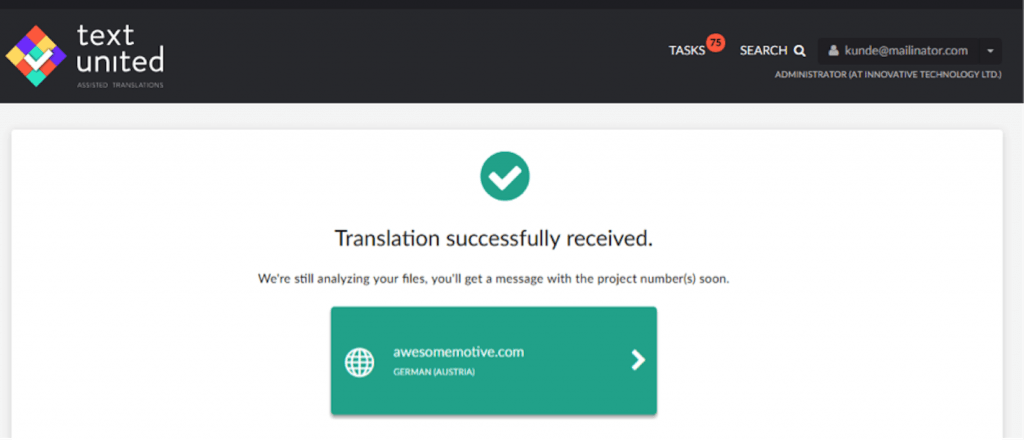 From here on,  just click on the install code button and the script tag containing the javascript code will be copied to your clipboard. This needs to be inserted in the <head> or <body> section of your website's HTML code.


To access the live translation, open your current website translation project and click on the TRANSLATE LIVE button. You will be automatically redirected to your website, where you need to enter your Text United credentials and there we go – you have accessed the Website Translation Live Editor.
Another quick way to access it after installing the code on your website is simply by visiting your homepage and then pressing CTRL + ALT + T to get to the login screen.
How to use Website Translation Live Editor?
Select your target language from the menu, or simply click on a sentence and start translating into the selected language on top.
If you've selected to translate a website into multiple languages, you choose the language straight from the list, or you just click on the text, and then choose the language combination (in the case below, it is from English to German). And that's just it, you can start translating. Told you, easy!




Your translated website is available immediately
After you finish translating, click on the PUBLISH button in the upper right corner of the Live Editor. You can publish and unpublish all translations at any point in your work progress and continue working later on!
A language selector will be automatically placed on your website, so as soon as the translation is published, your visitors can access and view the translated version.
You can override the default CSS by adding your own and customize the language selector button to your preference, in any way you want it.
In short, Website Translation Live Editor:
1. enables you to close full process of website l10n happening within the borders of your browser window
2. puts the layer of edition automatically on the website
3. enables you to edit and change the translation of every component, including the text on the button.
Intrigued yet? Go ahead, use some translation magic!