Text United's Google Chrome extension lets you change your browser to a website language editor in seconds, but most importantly, it allows to translate texts directly within the actual website. We have launched our final version in Chrome Extension Store – it's completely free! 
We know that the majority of you still wonder – how does it feel to actually use it at work? Is it as functional as its creators claim? Is it really worth the hype? We wanted to know the answers to these questions as well, so we decided to ask someone, who already works with it. A translator! Read the 'first impressions' interview with certified translator Dieter Achorn below:
 What are the benefits of working on a translation project in the Text United's Website Translation Extension compared to a classic translation in a CAT tool?
Dieter Achorn: The first difference you notice is clearly a more user-friendly interface. But that's not all – the second you start working on the Text United project, logical approach to translating in context really strikes you. Seeing the website layout and having an overview of how your final product will look like sounds impossible at first thought, but here it is! And it does make a difference. As an experienced translator, I have worked with classic CAT tools too many times.  A "table like" view with the source text fields on the left and target fields on the right would probably feel like an artefact compared to Text United.
The ability to immediately preview how your website will look like and how it all fits in with the layout is the best and the most useful by far. But another thing is Google Translate built in – with a click of a button you have a full machine translation ready. And while it isn't always the best solution for professional translation, you get the currently open segment translated instantly and can modify the translated content, if necessary.
What if someone, who is not a professional translator, wants to translate their website?
Well, there is this great Google Translate option that I mentioned, but the best part is that you can invite someone to the translation project, too. Extensive collaboration is maybe the best feature of this system and I still didn't mention it (laughs). But really, it is a highly collaborative system, and you can invite literally anyone to join your project. It can be your multilingual friend, PM who happens to be a native speaker of the language desired, or a translator that your company hired to localize everything to Japanese. They will simply receive an invitation to the translation project by mail. The invitation itself contains the project ID – by pressing Join a project on the extension, they can start working on the task and voila, they are working on it, too.
What tools in the Website Translation Extension make your workflow more efficient and convenient?
Efficiency is the keyword when it comes to the translator's work. That's why the first thing that comes to my mind is clearly the feature of translation memory. It places pre-translated segments in the right place, which is enough of a time and life saver, but it also displays proposals, which are similar to the content of the currently open segment. Work is simply easier this way!


Well, translation memory and the option to quickly insert it in a simple version is included in every CAT tool, which doesn't mean it's the same quality, but that's definitely something that is 'in the business' for quite a while. The option to switch to a full editor is also similar to those in a standard CAT tool, where you can translate even the elements of the page, which are not visible in the overlay view. But that would be it, more or less.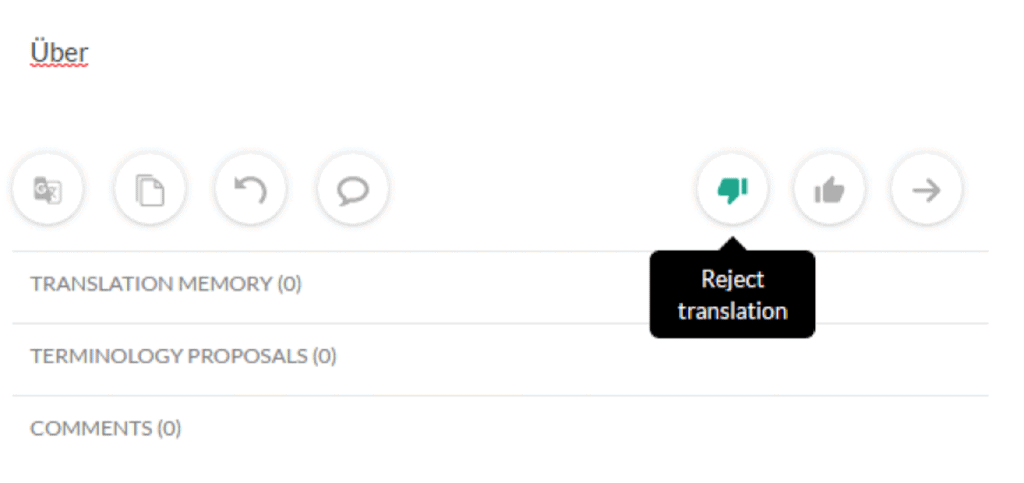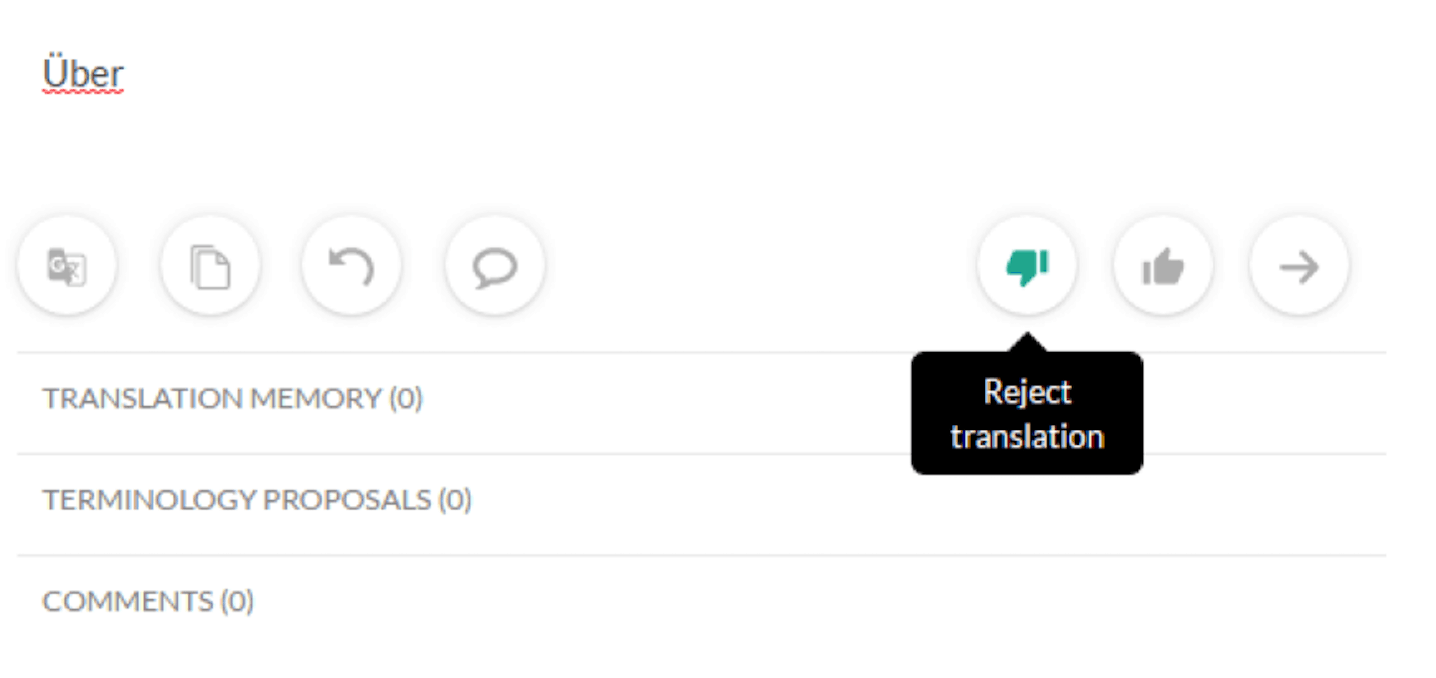 I'm going to mention it again because it really is outstanding – collaboration possibilities. This is the feature that everyone in the localization industry is looking for, even if they don't know it yet, for a simple reason – it is convenient! You enter translations, another person opens the full editor and reviews the translated segments, leaves comments, works live with you.  If you're a project manager yourself, you can invite a person to review the translation and they can accept or reject individual segments and leave comments. The whole thing summed up in one sentence – it is as simple, as that.
Thanks, Dieter for the interview and our new, favourite phrase: as simple, as that! 🙂