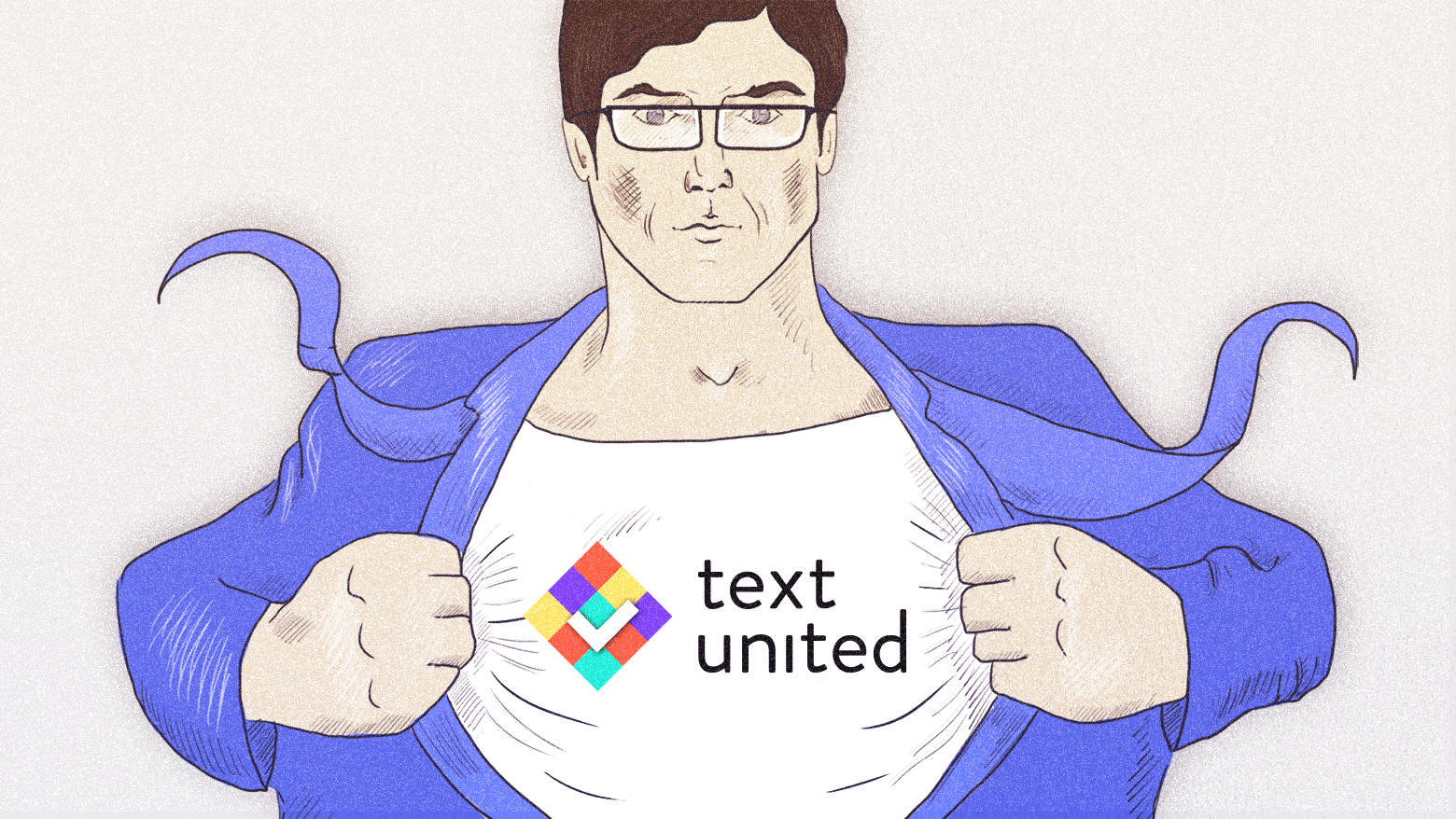 We believe in the ever-lasting quest for perfection. We simply never want to stop making our products and services better! We want our website to mirror this, too. That's why we are very happy to announce that we've finished launching our new, updated website.
Changes are good!
Text United has come a really long way! We started as a small company with great ideas. In the beginning, we specialized in helping businesses translate their documentation and software. You know what they say though – if your dreams don't scare you, they are not big enough! We realized that our technology can lead us to a position where we can help other companies expand and connect across markets. Thanks to our drive and dedication, now we can say that we are THE full-service translation platform, offering intelligent and lightning-fast translation solutions.
On a mission
We constantly expand our expertise areas, along with updating and perfecting our core product. Additionally, we are proud to say that our team thinks outside of the box, practicing a truly dynamic and innovative approach towards any challenge. We seek to evolve every step of the way! Our old website was like one of the past lives – probably pretty good, but it didn't really catch up with the evolution of our team and product. After all, we have become a sort of translation superheroes! We thought that our updated website has to mirror this.
Meet the translation superheroes
That's why Text United appearance has lately been changing. It's a part of the never-ending evolution! Don't worry – what will always stay the same is our dedication to bringing advanced translation technology to companies who want to grow and expand internationally. We chose to announce the new, updated website now because we think that the milestone that marks this moment is the launch of our new About Us page, where we openly talk about our mission and vision as well as present ourselves (and our secret identities ;)). Head over to textunited.com/about-us to start the tour of our refreshed website and let us know what do you think!