Despite all of the biases, we can all agree that the translator's work can be tough. Apart from issues like pre-war UI of systems they work on, lack of dialogue with the product team and the ever-present struggle for in-context localization, they are usually said to suck it up, since their job is well, to translate. 
So now, tell me, how is it that a translator can translate up to 2,5k words per day, yet website translation projects that you manage can take up months? A hint is that surely, it's not a translator's fault. This one lies simply in the tools they are provided with. Example? All of the processes that are part of the inefficient organization of translation, which is sharing, uploading, editing, and filtering text via clumsy, almost manual methods.
New UI filter settings are an upgrade for the whole translation process
Imagine that a lot of project managers still manually copy text from their website and paste it into the spreadsheets to send it to translators. I know that since you're reading this text you can't be one of them, but somehow your website translation projects are taking way too long to complete as well.
Maybe it's high time to think about the quality of the tools you are providing your translators with? It's not important whether an LSP claims that they do the process the clean way, here the keyword is effective. Let me explain to you how we organized it at Text United – with introducing new UI filter settings to the website translation interface.
The importance of functional UI filter settings in the Website Translation interface
Adjusting filter settings can provide a much cleaner workspace for translators. The truth is, not everything that is being extracted from a CMS, even in the form of .json or .xml is necessary for translation. These files can include words, phrases, and strings that are irrelevant for your translation project.
Excluding these strings from your translation project will result in a much more user-friendly and readable translation project with a smaller word count. More effective, less costly. It's a win-win!
How to use new UI filter setting templates?
Saving your customized UI filter setting templates enables the user to include and exclude individual and repeating strings from the translation project. The filter for JSON files, for example, has these advanced customization options available. You can create your template and even set it as the default one for all feature projects.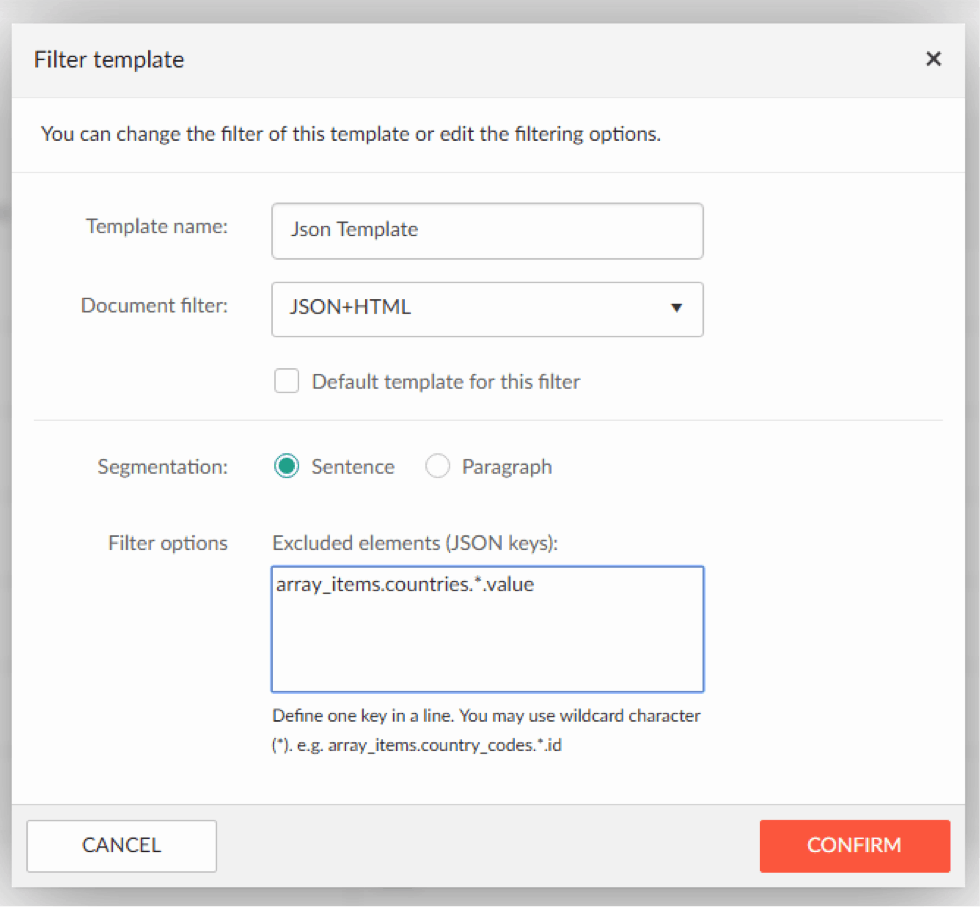 How to Access the Filter Options?
To access the UI filter setting templates and create a new one, just navigate from the user menu in the right corner to Filter settings. On this page you will be able to add new custom templates or edit existing ones.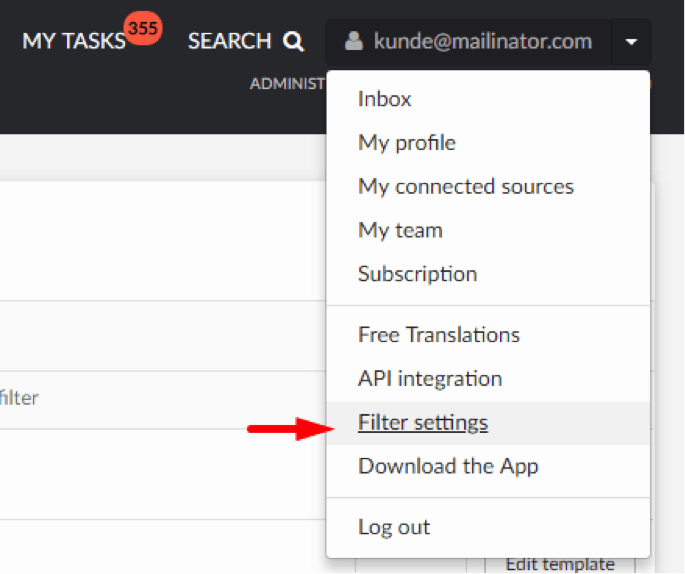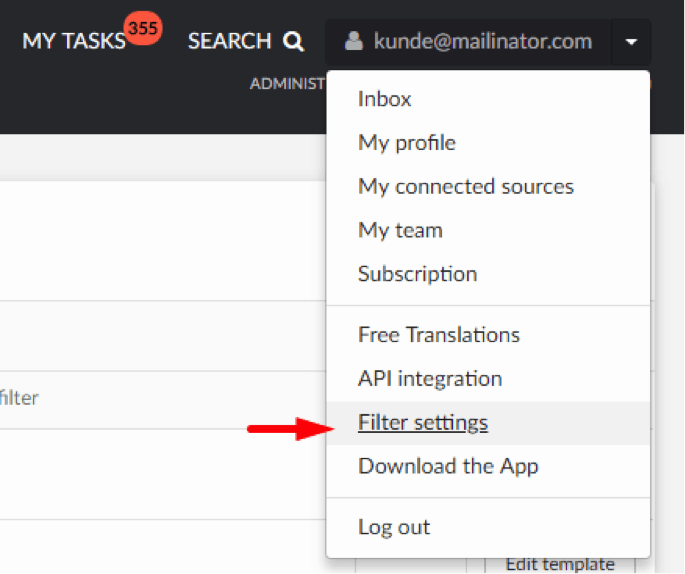 After you've created a new filter template, navigate back to your Translation Projects.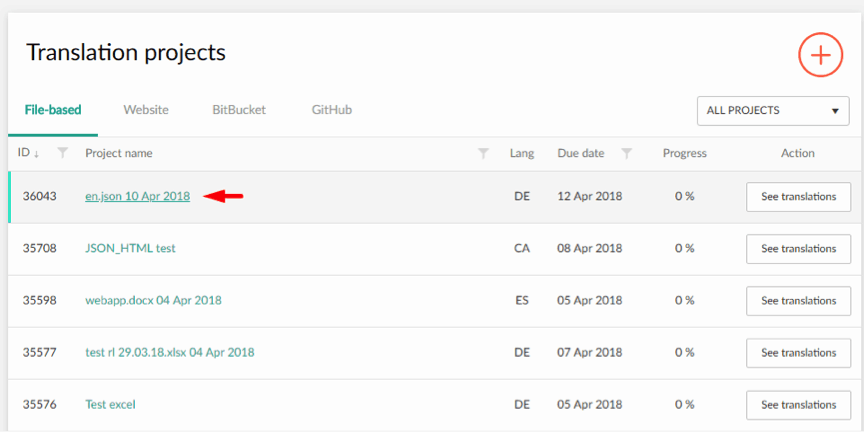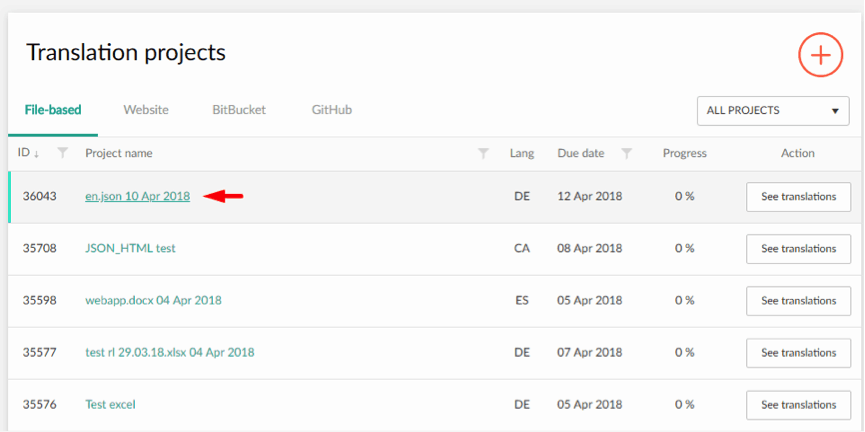 – Open the project details by clicking on the project name.
– Click on the 'Source files' tab
– For each file, there is a drop-down menu that contains all your filter templates. Select one to apply to the file. Done!


After a few moments, you will receive a notification on the page when the filter is successfully applied. Can it be done in an easy and effective way? Yes!
Quality + Quantity = Translation Optimization!