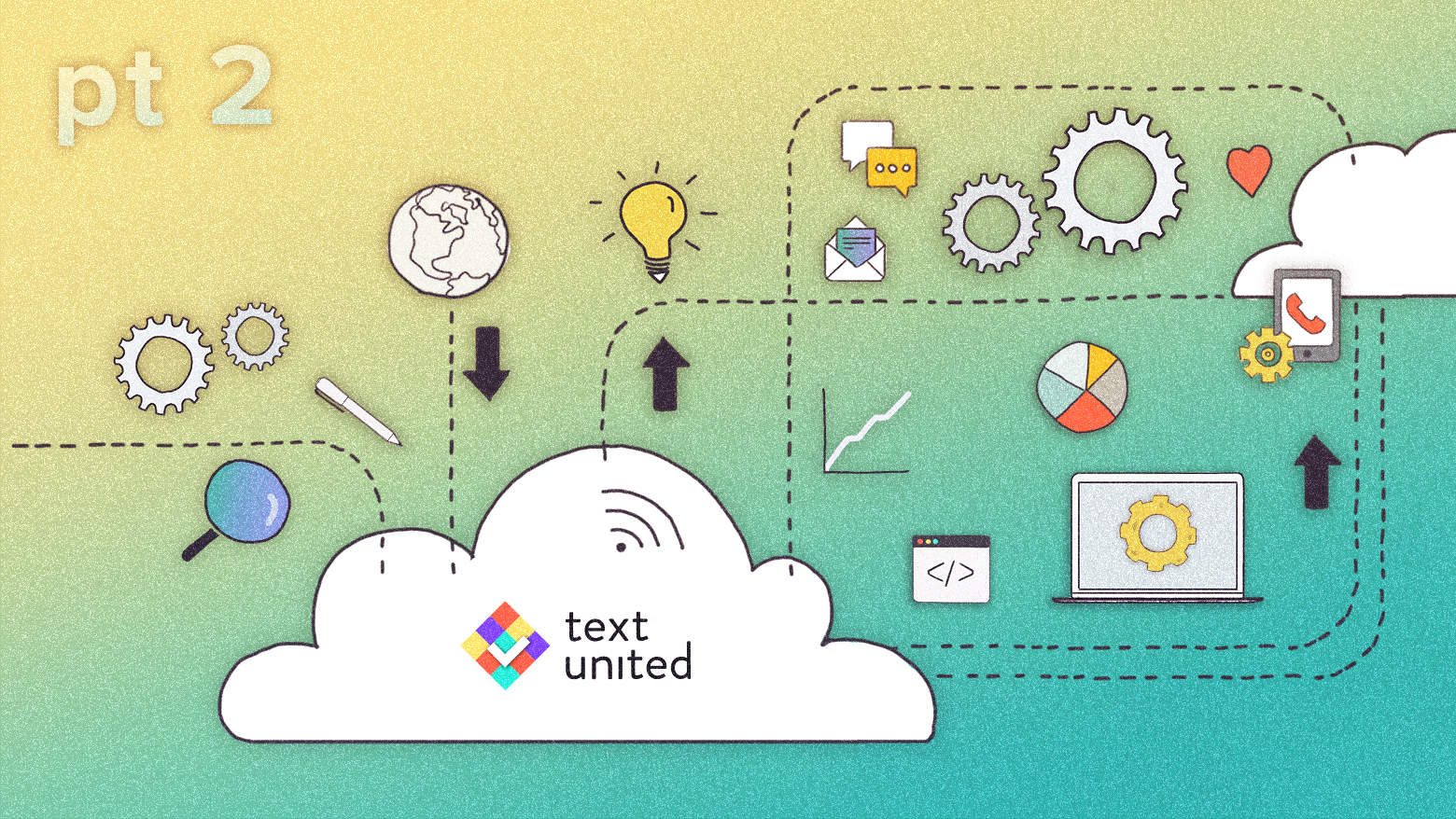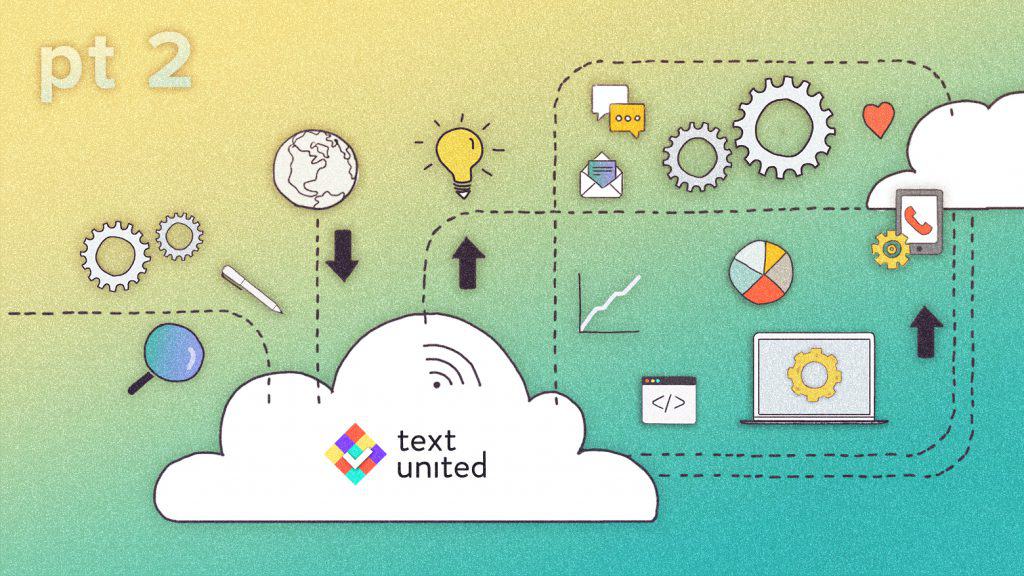 Welcome to the second blog about translation workflows! We are aware that we usually publish blogs about highly specialized solutions and features of the Text United system. We sometimes forget that the majority of people are searching for an easy way to handle their files. That's why we realized that in addition to presenting new features and writing extensive tutorials, we should focus on the basics as well. We decided to fill in the gap by publishing a three-part blog series in which we present what has been the backbone of our system since we started developing it.
Breaking the habit of persisting with a messy translation workflow
People usually share the files they want to translate via email and they try to collaborate with their colleagues or translators via chat services. As an effect of this, they have a difficult time keeping track of the progress and consistency of the translation workflow. This is usually where we step in! We built our translation management system in the cloud. That means that we can easily step in and replace the current workflow by focusing on collaboration and transparency.
We established 5 golden rules for an optimized translation workflow:
#1. Sharing files does not have to be complicated
#2. The translation workflow should be flexible, adapting to your needs
#3. File types become almost irrelevant
#4. Consistency is the key
#5. Collaboration makes everything better
In Part One of our series, we discussed the subject of sharing files in an easy way, adapting the translation workflow to your needs. Today, we're focusing on file types and consistency. Keep on reading to find out how to optimize your translation workflow!
#3. File types become almost irrelevant
One of the things which worries a lot of people is whether their file type can be handled by an external system in the way they need it to be. With this in mind, we developed a system which supports over 30 different file types:
csv (comma-separated values)
docx (Microsoft Word)
xlsx (Microsoft Excel)
idml (Adobe InDesign Markup Language)
pptx (Microsoft PowerPoint)
pub (Microsoft Publisher)
odt (OpenDocument)
txt (text file)
po, pot (portable object, portable object template)
xml (extensible Markup Language)
mif (interchange format, Adobe FrameMaker)
svg (Scalable Vector Graphics)
resx
aspx
properties (Java properties)
strings (iOS strings)
xliff (XML Localization Interchange File Format)
xmb
json (JavaScript Object Notation)
yaml
dita
ditamap
srt (subrip, subtitles)
php
html (HyperText Markup Language)
md (markdown)
You might be working on a new policy in Word, your marketing department might be drafting your new catalog in InDesign, and your software developers might be exporting their content to .xml in order to localize it, it really doesn't matter. All of these files can be imported together and translated using the same workflow, without any hassle.
#4. Consistency is the key
Consistency is a difficult thing to achieve without the help of a system. Even the best worker won't have the capability of keeping track of the incorrect use of terminology and parts of files translated a few months ago. That's is why we always recommend automating the whole process. How?
Let's say that you translated a 100-page file several months ago. Now, you need to translate an updated version of the file, with barely a 10% difference, compared to the old version. If you chose the manual way, you would need to compare the two files, make sure you did not miss anything, and then translate the 10% in a way that ensures that it is consistent with the other 90%. This means that you'd need to re-use the same terminology, risking the possibility that the newly translated part will stick out like a sore thumb.
If you do this the Text United way, you use translation memory and terminology features meaning you can avoid having to do the hard work yourself. Translation memories are databases containing your old translations, such as the file you translated a few months ago. You can work on it anytime! With terminology repositories you can define company-specific terminology, making sure that anyone working on your translations will use the right terms, in the right context.

The only thing you need to do is upload the new version of the file. Our system automatically compares it to old translations and makes the terminology available to the translator or reviewer. They can immediately start working on the new 10% of your content, making sure that it fits with the rest.
To make all of this error-free, we introduced the quality assurance tool. It checks the use of terminology, controls consistency in translations, and use of correct numbers, in case a number is accidentally mistyped in the translation. With this kind of help, keeping the highest level of quality becomes an easy task, and your translation workflow becomes flawless.
We hope you enjoyed Part Two of our series on optimizing translation workflow. In the final part, we will discuss why collaboration makes everything better, and which collaborative features are included in our system. Stay tuned!