What do I pay for, exactly? This might be the little voice in your head when you receive an invoice, especially if it's the one for translation services. How to properly decode translation invoices? What do you really pay for? We decided to explain it in the most transparent way – by presenting an example of the invoice that we send to our customers.
Understanding translation invoices: the introduction
Before we dive into the example, there's one thing that needs to be clarified: human services are not included in the technology costs, hence technology costs and the costs of the translation itself are two separate matters.
Translation technology costs are what you pay for using our Translation Management System as proprietary software, with its many features. Human services, such as outsourced translation and desktop publishing, are separate costs.
Why would you pay for translation technology costs? These costs are based strictly on the translation solution that you choose and thanks to them you can scale and organize the whole process of translation. 
Translation invoices: the details
Every advanced translation solution should specify what you pay for in their invoice. Our translation invoices contain all the details about your translation projects costs.
The amount listed in the invoice is a sum of all the costs included in the project. You can see a breakdown of the costs of the project when opening the project details: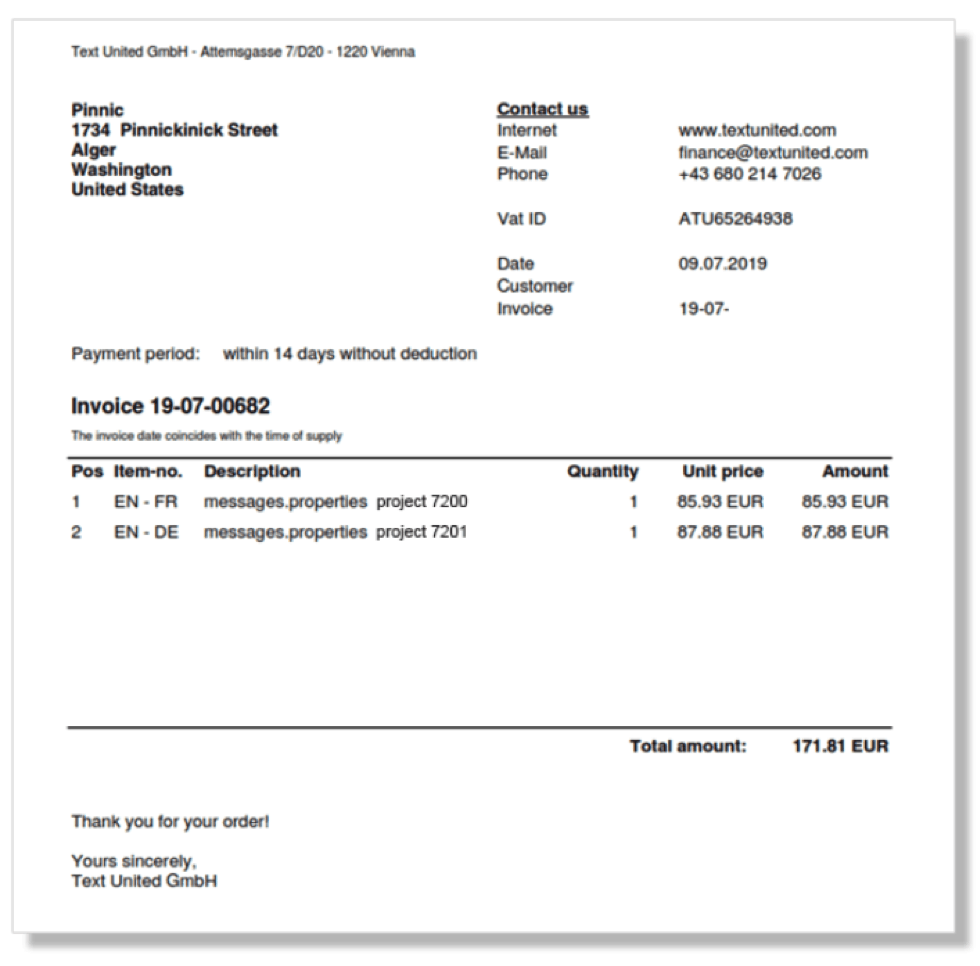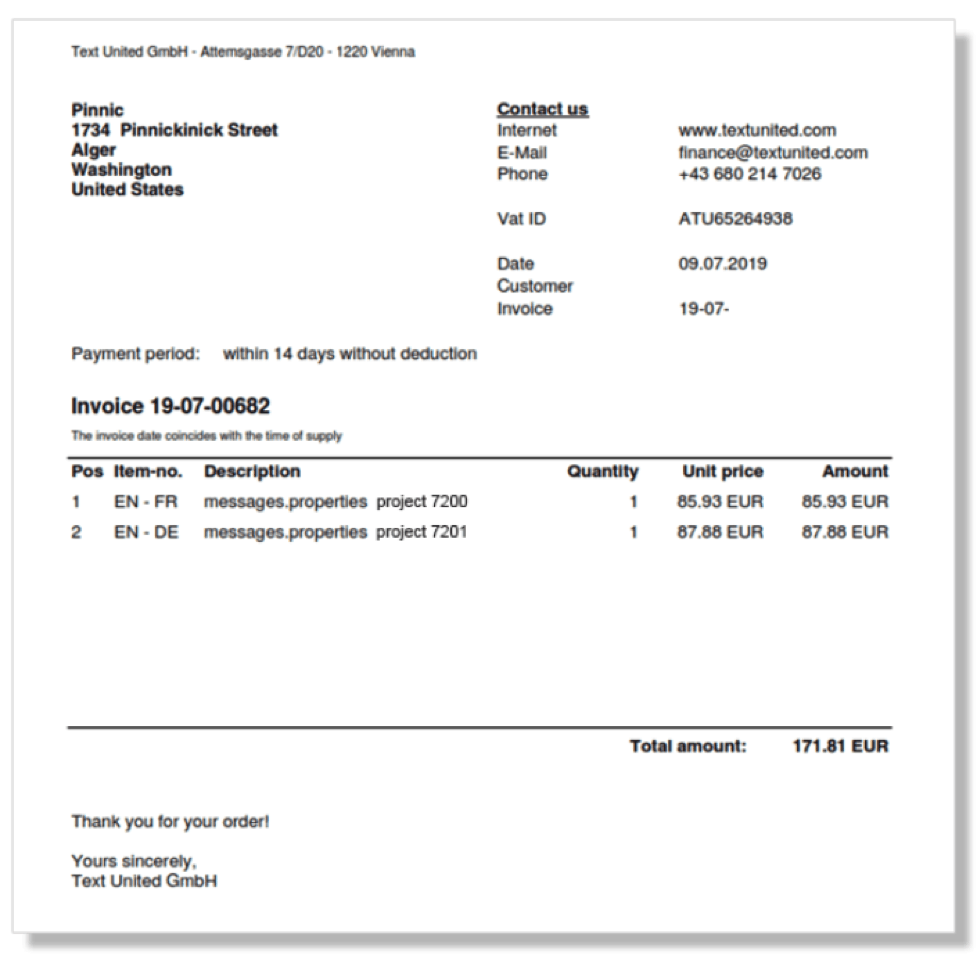 The price breakdown usually includes items such as:
Proofreading
Translation
DTP
Note that proofreading and DTP are optional choices that increase the quality of a translation project and its final version.
The total amount is calculated at the bottom of your invoice and depending on the country of your residence, an additional sales tax will be added to the price.
Every invoice from Text United will include multiple projects that have been done within a single month. We keep it transparent!
Translation invoices: not so confusing
It's possible that even after diving into the details you may still have some questions regarding translation invoices and costs or features that you pay for.
We are always here to help you out!  Feel free to reach out to our sales team to request more information about a certain plan or feature.
Need more content about translation costs and budgeting? Have a look at these blogs:
How to Budget Website and Software Translation?
How to Effectively Cut Website Translation Costs?
How to Keep Your Translation Costs Transparent?
How Much Should Website Translation Cost?