As an owner of e-commerce, you want to get people interested in your product and sell it worldwide. We should all be aware that if you want to step up in the game of global marketing, you should start translating your e-commerce if you still haven't done so.  It's important to remember that this option is not only for the retailers, who ship their products worldwide but especially for those, who want to keep growing on a global scale.
By now, you may know that translating website effectively is a bit different from translating e-commerce effectively. We believe that you should probably take a different approach depending on which one you want to translate.
Furthermore, translating an e-commerce can also be tackled in two different ways. Think about one thing that is certain: e-commerce websites have tons of content in use and hundreds and sometimes thousands of pages. How to handle translating such a huge project?
It may sound complicated, but really, it all depends on the type of content that you want to match with the right approach and the Translation Management system you use. We are here to clarify your thoughts!
In this blog, you will find out how to translate an e-commerce using overlay editor and file-based project for catalogue content (xlsx, xliff or XML files) – just keep on reading!
Apart from being extremely large, e-commerce websites tend to have a lot of repetitive and similar content. That is actually a good thing! It means that your translator will not really have to translate all the text from your website from scratch. Instead, they can use the Translation Memory tool that is the backbone of any advanced translation management system.
Translation Memory feature actually lives up to its hype, since it helps the translator in increasing the productivity and speeding up their workflow. It remembers similar content that was previously translated and while new content is translated, it matches the terms with the ones that it knows.
The rest of the process strictly depends on the match rate with previously translated segments (they are based on accuracy). The translator either makes small changes and adapts the style and wording, or simply just confirm a segment to the current one.
Thanks to the Translation Memory, the Overlay Editor approach can combine a traditional CAT tool with in-context editing that is happening live on the website. This will enable you or your translators to enter translation directly on top of the website and see how it will look like as you progress in your task – this is extremely important for the localization aspect.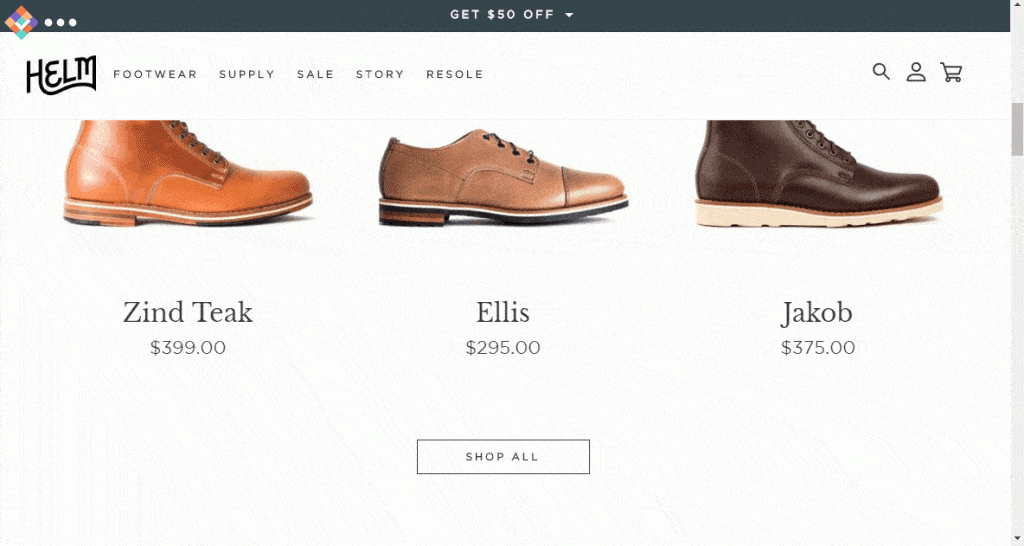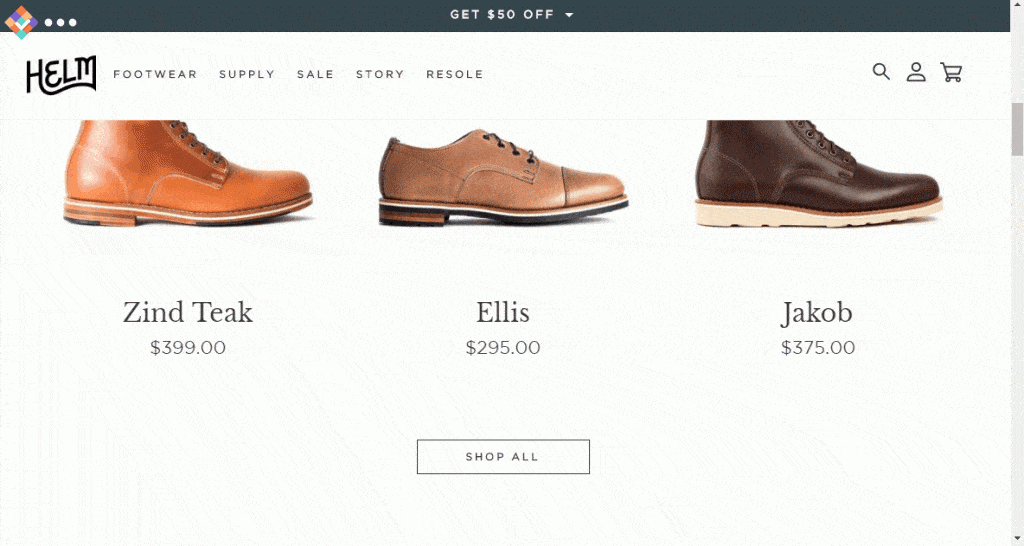 A lot of e-commerce platforms enable you to export your data in resource files. Sometimes they have their own support for i18n and l10n or they use third-party plugins that allow you to export data for translation; the most important thing is that it enables you to explore a slightly different approach to e-commerce translation. Let me tell you what can we do with these resource files at Text United.
Depending on the CMS you are using for your e-commerce, you will have the option to export product catalogues in various file formats such as JSON, XLIFF, XML or XLSX. Each of these file types is supported by Text United and such files can be outsourced to Text United's professional translators.
But the best thing is that these files contain a huge amount of content, which is mostly repetitive,  so you'll want to take advantage of this and use another feature… Machine Translation!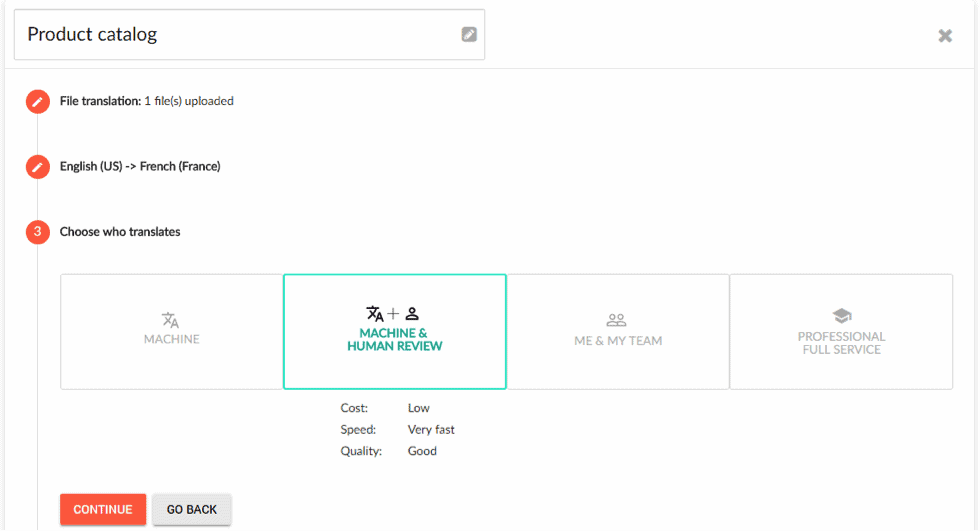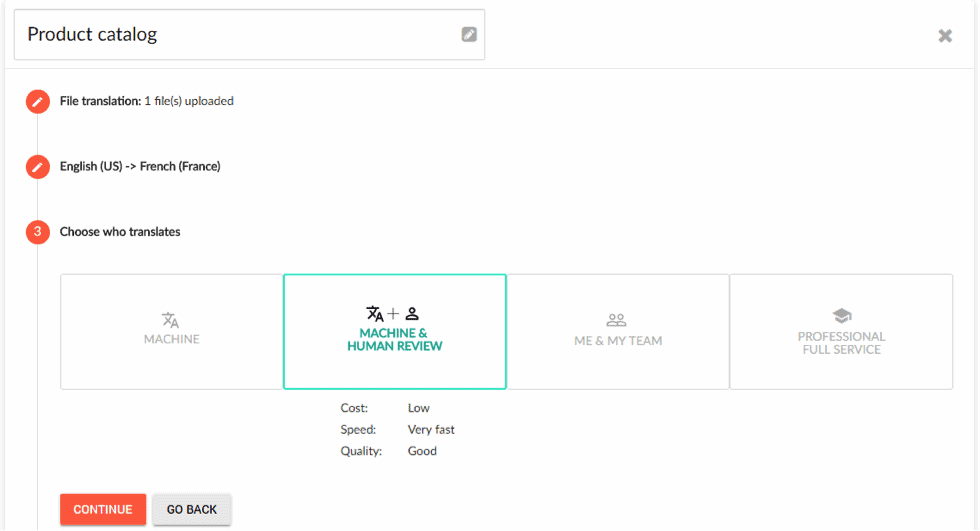 Well, it's not Machine Translation ONLY, but it serves as a background of the whole process. Machine Translation and Human Review approach is more effective than machine translation only and much cheaper than a human translation.
In short, the content is translated using a machine translation engine and then gets edited by a professional translator to fill the desired quality level. When the translation is done, the localized files are ready to be imported back to your CMS!
Which Approach Is The Best For Your e-Commerce?
Remember, that Text United enables you to translate your e-commerce in batches – read about it here.