By now, we should all know that for a successful localization project, your business needs the right Translation Management System (TMS) that enables advanced project management and collaboration features.
Not so long ago, we added two options to our advanced project management, namely, the possibility to select the project manager while setting up the project and to add an In-Country Reviewer when you edit the project details. Both options contribute to our translation platform being more collaborative than ever before.
As you know, Text United provides all the necessary tools for managing your localization project and we continuously improve them and add to these. Today, we proudly present a new feature for advanced project management – tracking changes in translation projects at Text United.
What exactly is the tracking changes in translation projects option?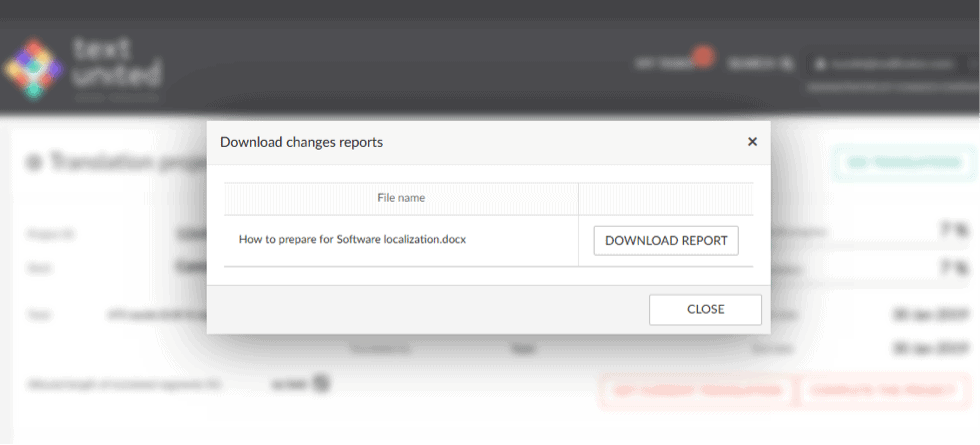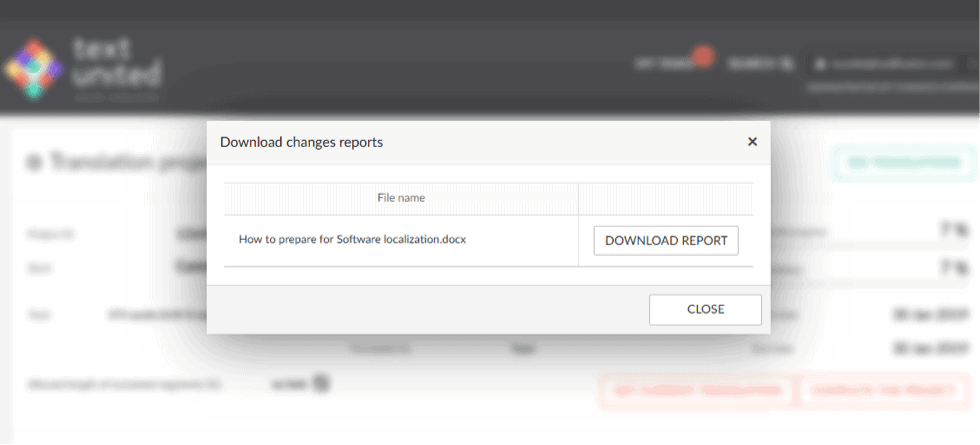 With this feature, you will be able to keep a detailed track of changes made by your translator or proofreader. This allows for a more active approach to localization, in which you can actually see changes made to specific words and make corrections before these changes spread throughout the entire translation project.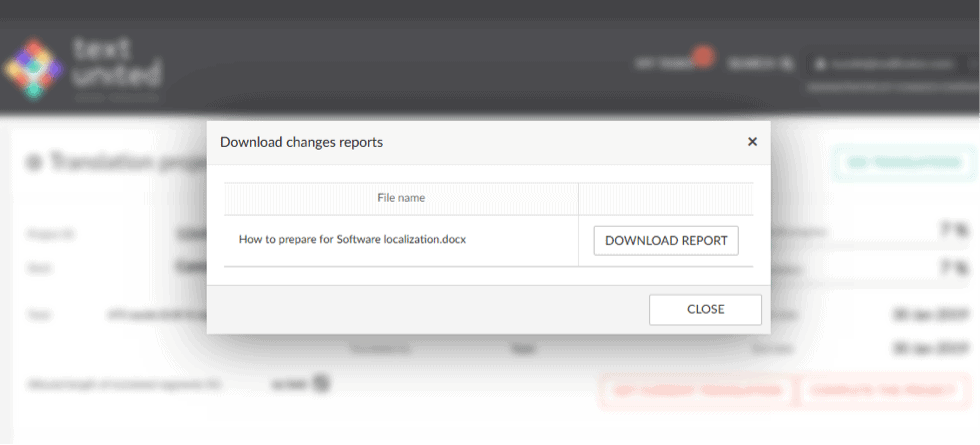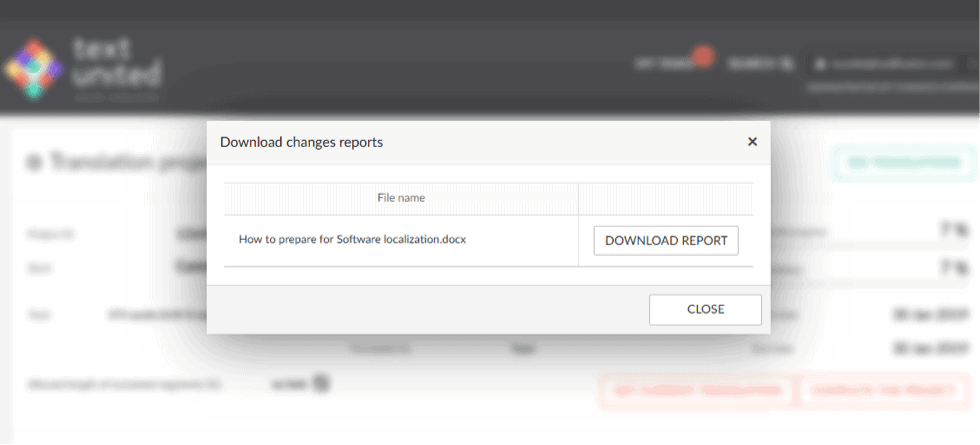 Of course, this feature is an advanced project management tool. It's already possible to gain an insight into translation and proofreading efforts by generating a translation history report and QA report. However, generating the report in Microsoft Word will give you more in-depth information on the exact words that have been changed by the proofreader.
For additional collaboration with your team – translators and proofreaders will also be able to generate the report and see tracked changes from within the translation editor itself.
How to use tracking changes in the translation projects option?
From the project details page, click on See tracked changes and download the report in .docx format. The report will not contain the document in its original formatting, but only the content of the segments – plain text, where the changes applied during proofreading are visible.
Example
The translator translated this segment into German:


Now, when the segment is edited by a translator or a proofreader, you will be able to see the additional changes that have been made to the segment after it has been confirmed by the translator.
These changes are visible in Microsoft Word by simply clicking on the red line on the left side of the paragraph:


Using this feature means more control over your translation projects even when it comes to the smallest details in the translated text. This also contributes to transparency and therefore, clear communication between the members of the team – the backbone of an advanced, collaborative translation management platform.
If this is something that you feel would benefit your translation projects, feel free to contact us or make use of our free trial and test our translation management system out for yourself!