Do you want to get everyone interested in your product? Of course, you do. But remember, in global marketing, putting yourself out there is not anymore an option, but rather a necessity. Which probably means that your E-commerce really craves proper translation! Not only because you ship your product worldwide, or your service goes global but also because you want to keep growing and crossing the boundaries.
To Market, To Market
How to really start being present in a global market? We thought that even a giant in E-commerce, well-known and respected for their functionality Shopify could have more simple support for translation available. That's why we are proud to announce that Shopify users will be able to translate their E-commerce stores with Text United native integration!
While Text United Shopify integration is still being developed, we bring you a small glimpse of all the features that will make it possible to localize your Shopify E-commerce.
 Sneak Peek
As other apps for Shopify allow only to translate your content in a side by side view, Text United will directly integrate and export your products to an Advanced Translation Platform which includes features like terminology management, translation memory and machine translation. Have a look!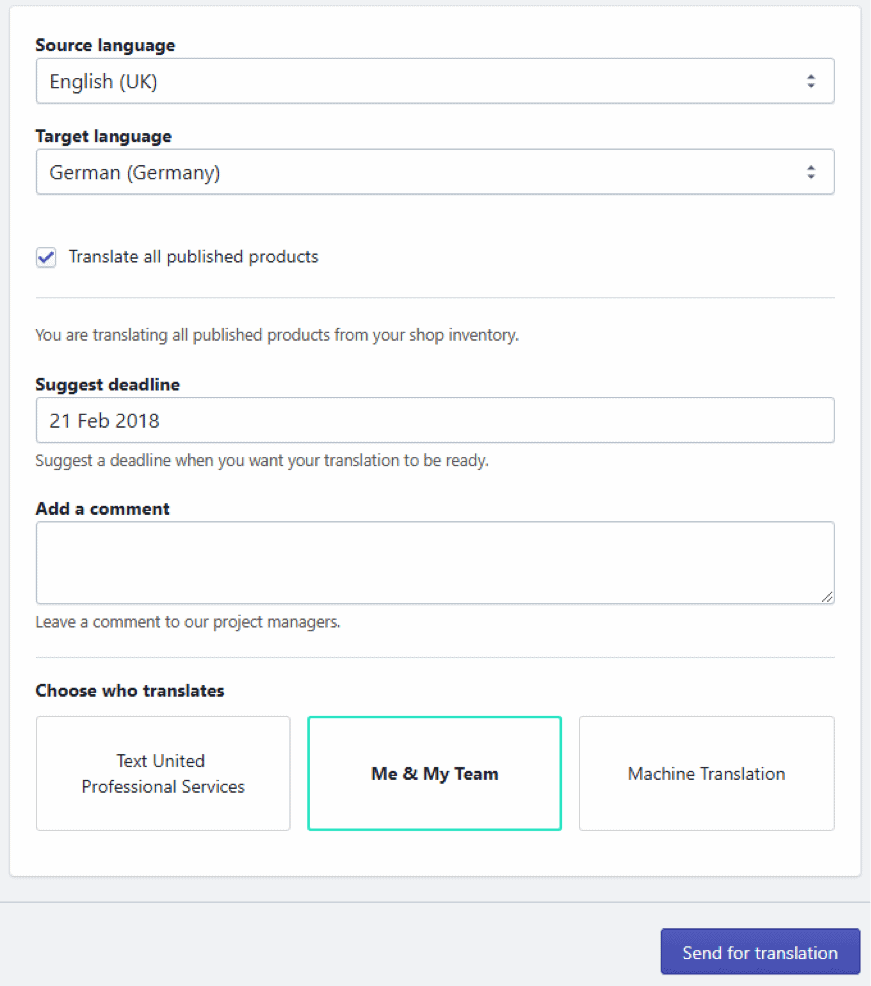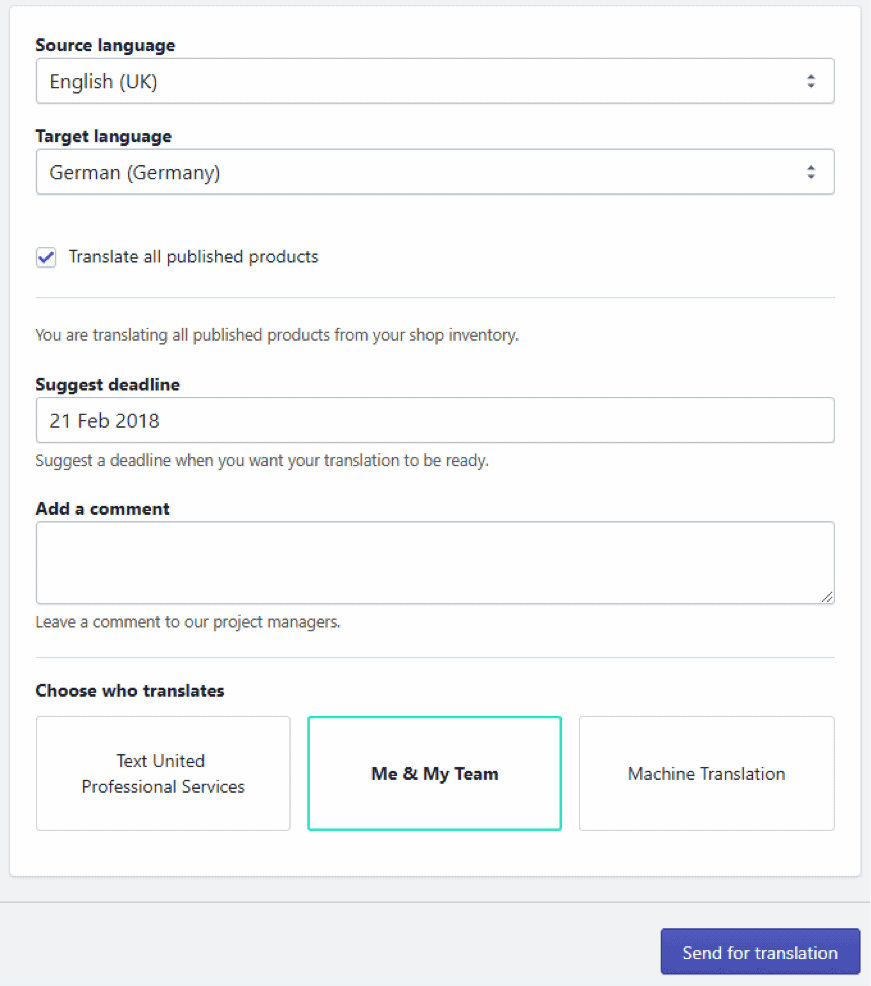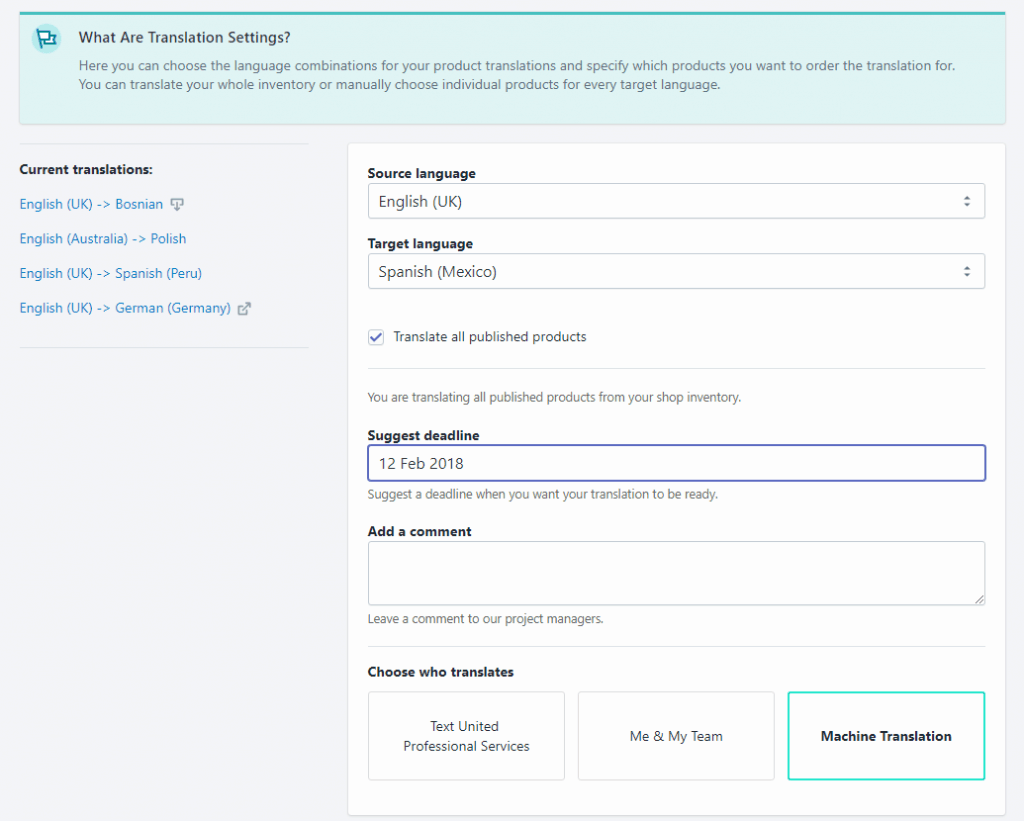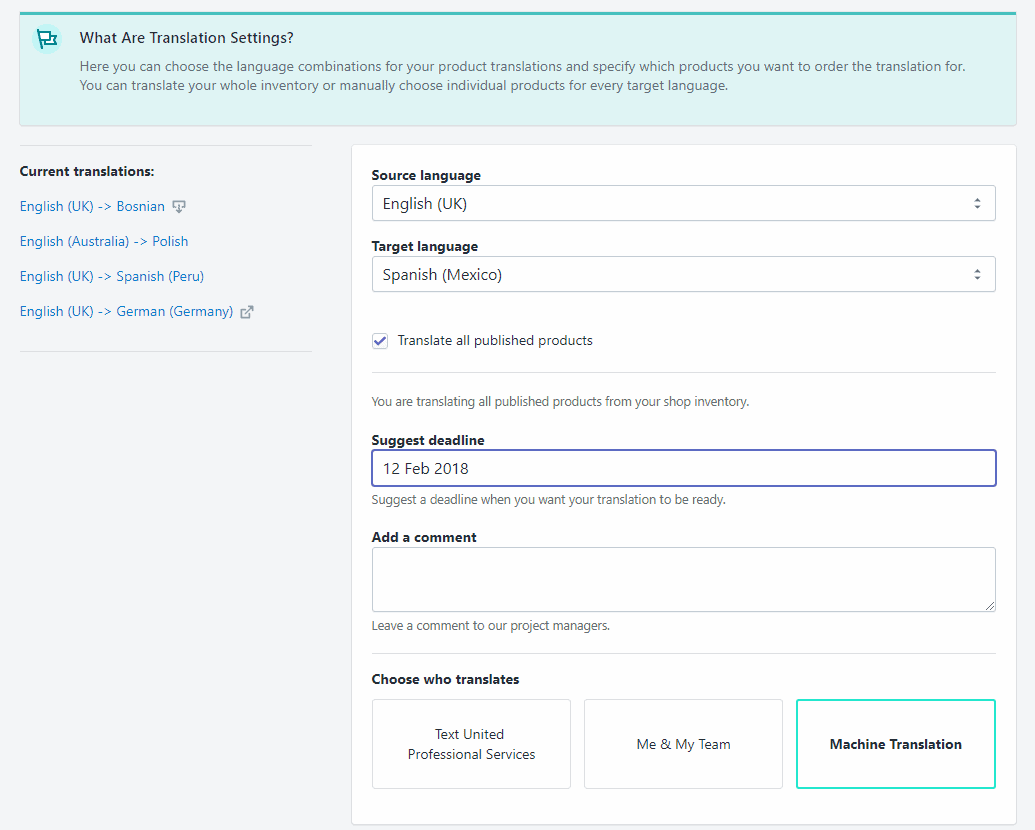 #1. Select Individual Products for Translation
You will be able to export your product database and select individual products for translation directly in Text United system. Products you choose are extracted as .json files and a new translation project is automatically created.
Depending on whether you've selected Text United professional translation services or yourself, you will be able to monitor the progress of the translation task from your dashboard. When the translated files are ready, you can download them directly from the app, or from your dashboard in Text United.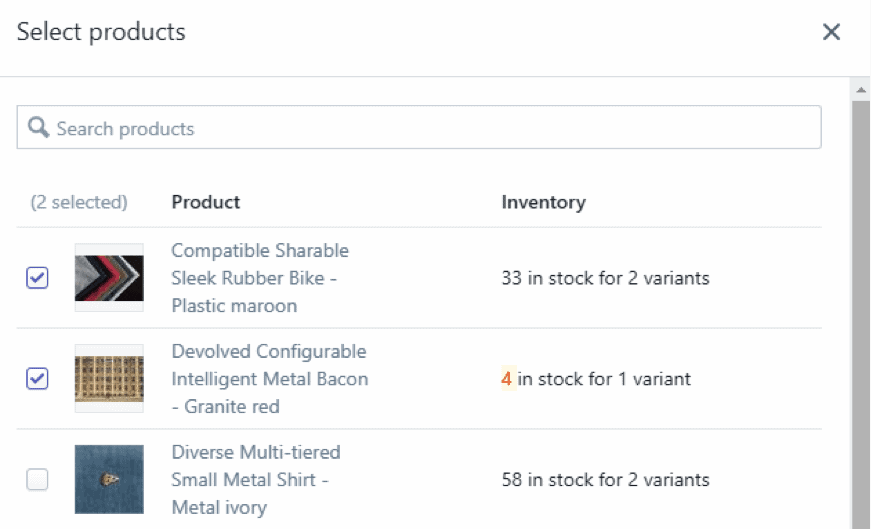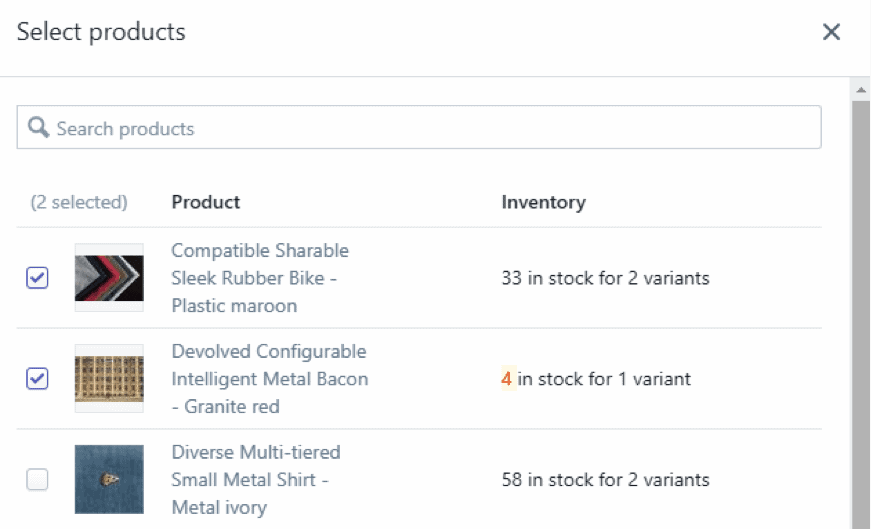 #2. Use Machine Translation in Seconds
When it comes to human translation vs machine translation, the choice is obviously the best of both systems. With Shopify integration, you will be able to machine translate individual or all your products in a matter of seconds (depending on how many data there is) and edit them by yourself or with a translator. Why apply one approach if you can apply both?
#3. Translate Directly On Your Website
You can translate your content directly on top of your website! Every piece of text is editable in the overlay editor and you can easily keep track of your work and progress by switching to the full editor. The full editor shows a simple and straightforward interface that makes translating and tracking the progress of your translation super easy.
Why it's quite a thing? Let me explain.The majority of translation plugins enable a simple, 'side by side' UI. Usually, there is a source text in one window and the editor in another one, where you enter translations. Within the Shopify native integration by Text United, you are directly 'connected' to one website translation tool, which allows you to have your translations always contextual: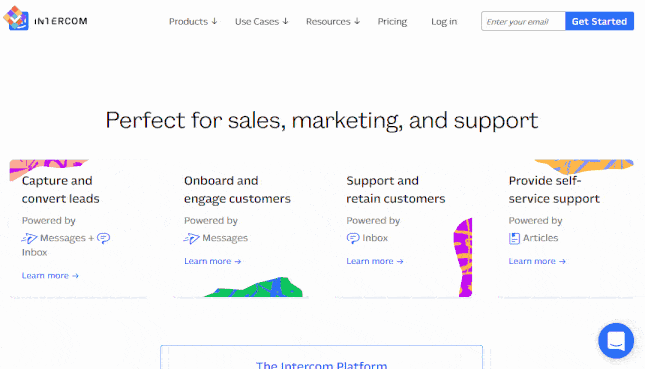 Oh, and additionally, you have access to translation memory and terminology management features, which will automatically recognize similar or identical sentences and suggest earlier versions of the translation. These proposals can be inserted and edited by the translator and thanks to them, translation is cheaper and more efficient.
+Bonus: think that you'll get to keep all your translated content in one place allowing you to re-use the existing translations in future translation projects.
Are You Ready To Change Your Shopify Localization Game?
Stay Tuned For More!