The Text United website crawler, or website scanner, is an advanced tool that scans all the pages of your website. It includes pages on subdomains, it processes translatable content and makes it ready for editing and translating. It's pretty much the all-in package.
But how to scan and translate websites that contain password protected content? We all know that these modules are incredibly helpful in controlling the security of the users of the websites. Unfortunately, we also know that they are not the most smooth elements to manage in a translation project. We have a solution for that as well! We decided to mash-up an in-context web app localization within an actual translation project management.
In this blog, you will find out how does the Text United website crawler work and how to scan and translate websites that include password-protected content. Keep on reading!
Website Scanner Default Options
When you connect to the scanner, Text United website crawler will scan and add only one page to the project. The project setup wizard is designed that way so that users can start working on the project immediately after creating it. Thanks to that, your translation project is ready in one or two minutes.
Of course, you can add other pages can be added later on. The rest of the website is scanned in the background and you can add the remaining pages to the project settings after the scanning is completed.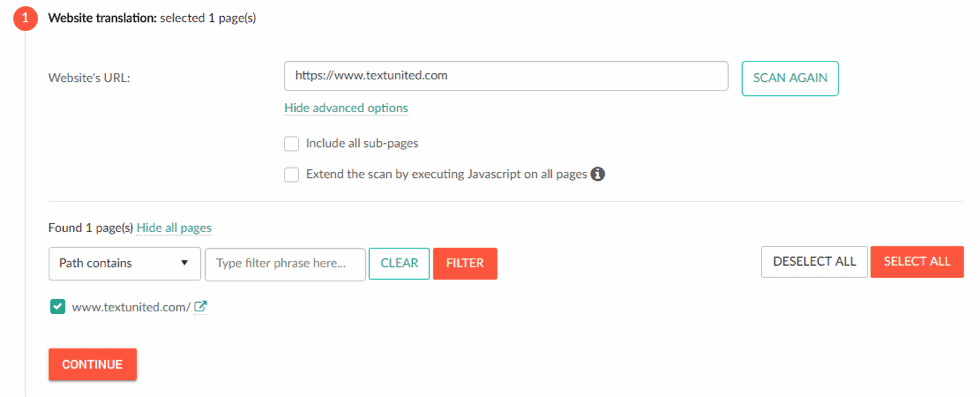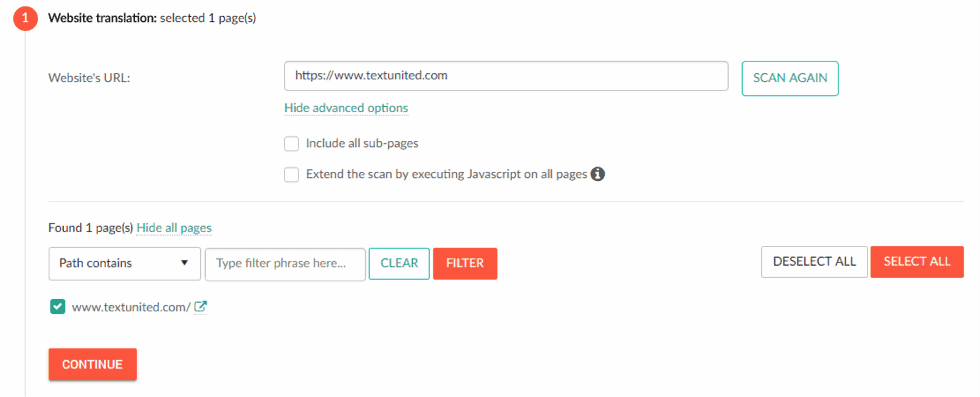 The Best News Is…
…that you don't have to wait for this process to end. When you create a new website translation project, you can include all sub-pages right away. After the scan completes, you can manually choose what pages you'll translate and add them to the project, or simply select all of them!
Additionally, you may choose the 'Extend the scan by executing Javascript on all pages' option. Clearly, it will execute javascript code found on the pages while scanning and it's really useful when your website is heavily Javascript dependant.
How to Scan and Translate Password-Protected Pages
The first issue with traditional web app localization was always the crawler. Of course, our website scanning tool is not able to scan password protected pages directly. However, we managed to find a workaround for that!
Simply add the password-protected pages through the Overlay Editor (the tool where you translate the content directly) to scan and translate them straight away. In this way, you add these 'unlocalizable' pages manually and all the text becomes editable in an instant. Naturally, they will be included in the translation project as well.
The simplicity of this solution gives you more time to leverage your efforts on what's really important – the translation itself.  It's simply plug-and-play, or maybe plug-and-translate for web apps.
Note: Pages that are not part of the project will be automatically detected and of course, you may choose to add them if you wish!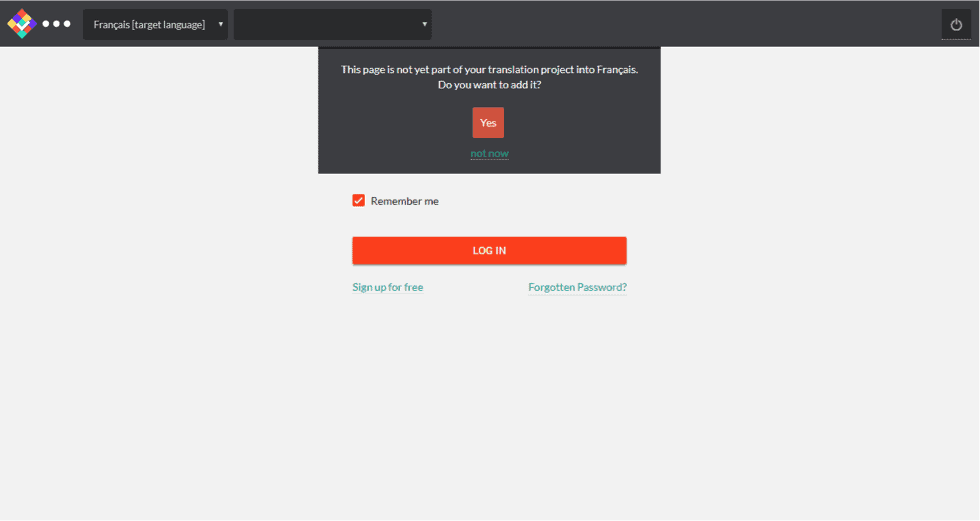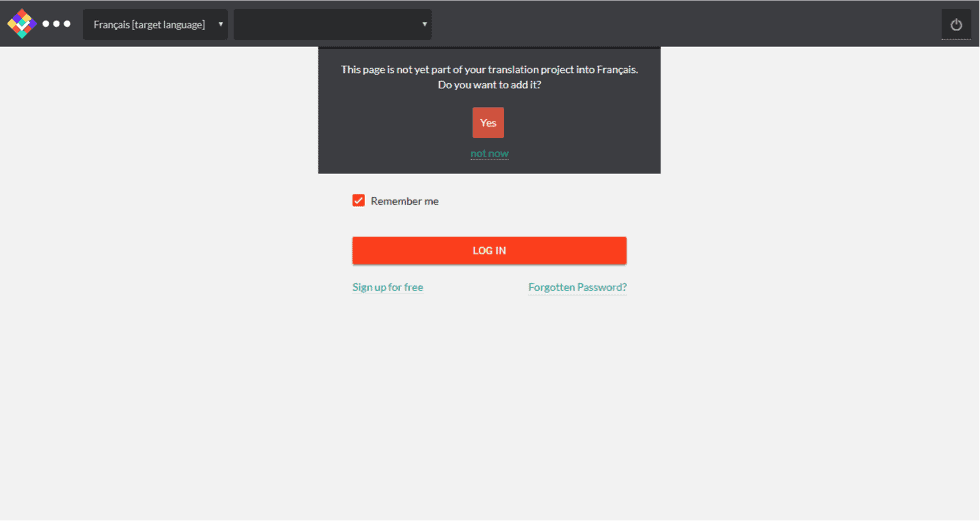 What Would Your Workflow Look Like If You Wanted to Translate Your Web App with Text United?
You will be able to scan and translate password-protected content with these six steps:
#1. Install the code snippet
#2. Open the Overlay Editor using CTRL+ALT+T
#3. Choose the source language of your web app to be able to navigate through the page
#4.  After visiting a new page that is not part of the project yet, Text United will ask you to add it
#5. After the page is processed, all segments on the page will become editable
#6. To add another page, select the source language again and navigate to the next page
When one asks about the difference between website localization and web app localization today, we can say that there is none.
Are You Ready To Simplify Your Workflow?