Prioritizing Languages
The Internet is one, big global community. The omnipresence of English allows knowledge to be shared faster than ever, but you'd be surprised how much foreign original content is out there. No wonder though – English is the language of just 26.3% of all Internet Users!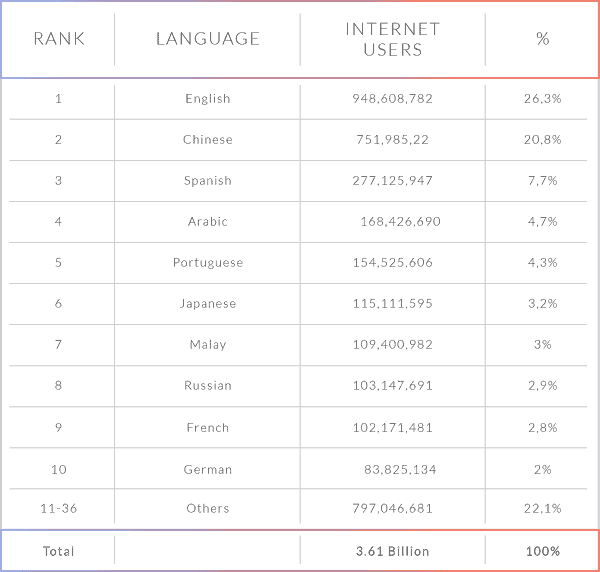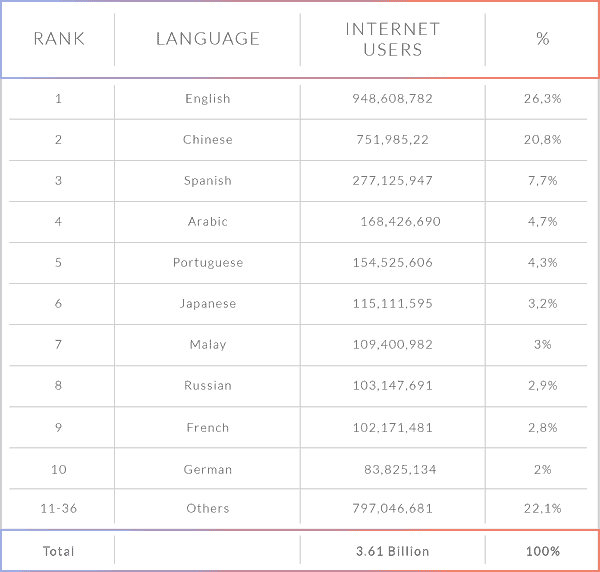 When prioritizing languages consider mixing up data with intuition and common sense. Run a Google Analytics report for Location (not language report, as many b2b users have their browsers set by default to English) and see where you're getting website hits.
But remember that having determined the language based on historical data may not be enough. It's really a chicken and egg situation – what if your best traffic is yet to emerge thanks to some localized content piece?
You'll never know until you do it. You can test the waters by translating your best performing ad and creating a localized landing page like:
/de/buy-now.html.
Prioritizing languages is not more or less important than prioritizing content types. To prioritize content types properly, you can choose between two approaches: translating everything as it is, opting only for a product and interface content, excluding user-generated content, and/or excluding frequently added content, like blog posts. Each approach has its ups and downs.
#1. Translating everything is the simplest approach as it assumes all your content is worth paying a little bit to have it available in a foreign language.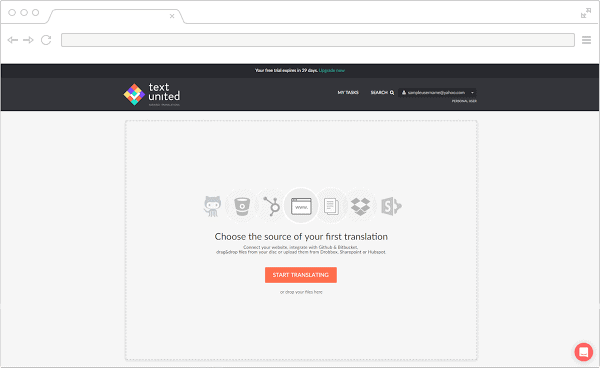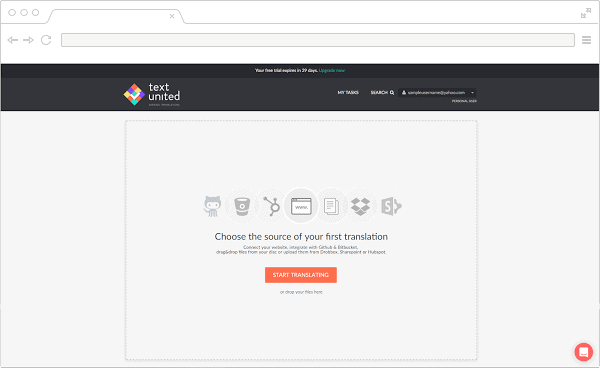 Maintenance and ease of this approach is something that Text United is built for. Run your account, load up your website in the Connect menu and you're basically done!
#2. Getting specific with content  (pages in particular approach) is as simple as clicking checkboxes on a list.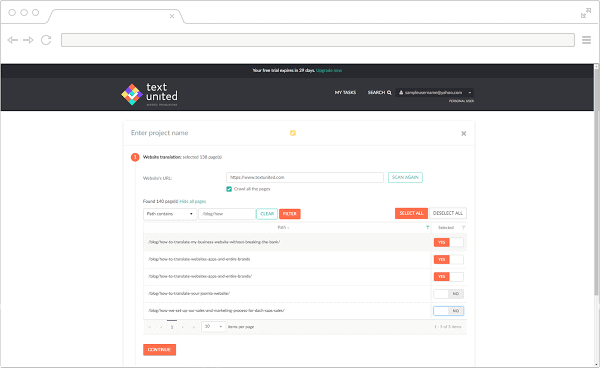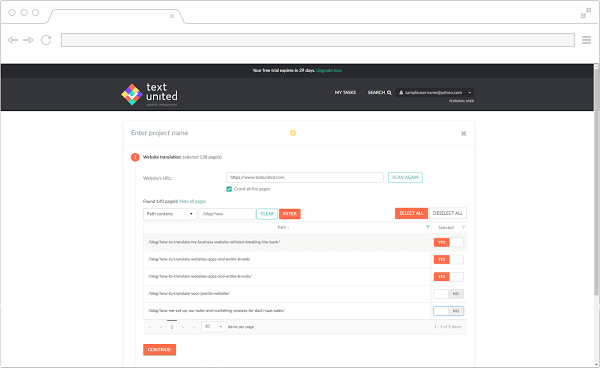 If you have already connected your site, simply tick which pages should be monitored and translated. That's about it for logistics! All you need to do now is to get your language team lined up.
Now, probably the most important question:
How Many Content Types And How Many Languages Is Enough?
It's impossible to say as you may want to tread new waters and experiment, or you may want to facilitate already established business relations. The best advice? Stay calm and keep translating as long as it makes business sense for you. Don't worry about maintaining continuity of multiple languages – the TMS software you're about to use handles that automatically.
Just Follow Your Goal, And You Will Find The Means.