We all know that communication is a vital part of any business. That's why our Outlook localization plugin is optimized for multilingual companies that require fast translation of emails.
The plugin covers multiple workflows:
Send emails for professional translation and receive them back to your inbox
Send files and attachments for professional translation
Create projects without logging into your Translation Management System
Order high-speed machine translation + human review from Text United and receive messages back to your inbox
Instantly translate messages (new feature!)
Outlook Localization Plugin Updated with New Feature: Instant translation of messages
Companies that communicate in multiple languages will love this plugin even more because our newest feature will allow them to instantly machine-translate emails with one click of a button.
While the email gets translated, its content is preserved below the translation in the source language.
How does it work?
All you have to do is to set up the plugin by clicking on the Text United Settings button. From here, you will need to connect the plugin to your Text United account. Enter your email address, company ID and API key. All of these details can be found on the API Integration page.
Once you have connected the plugin to your Text United account, you can start translating your emails.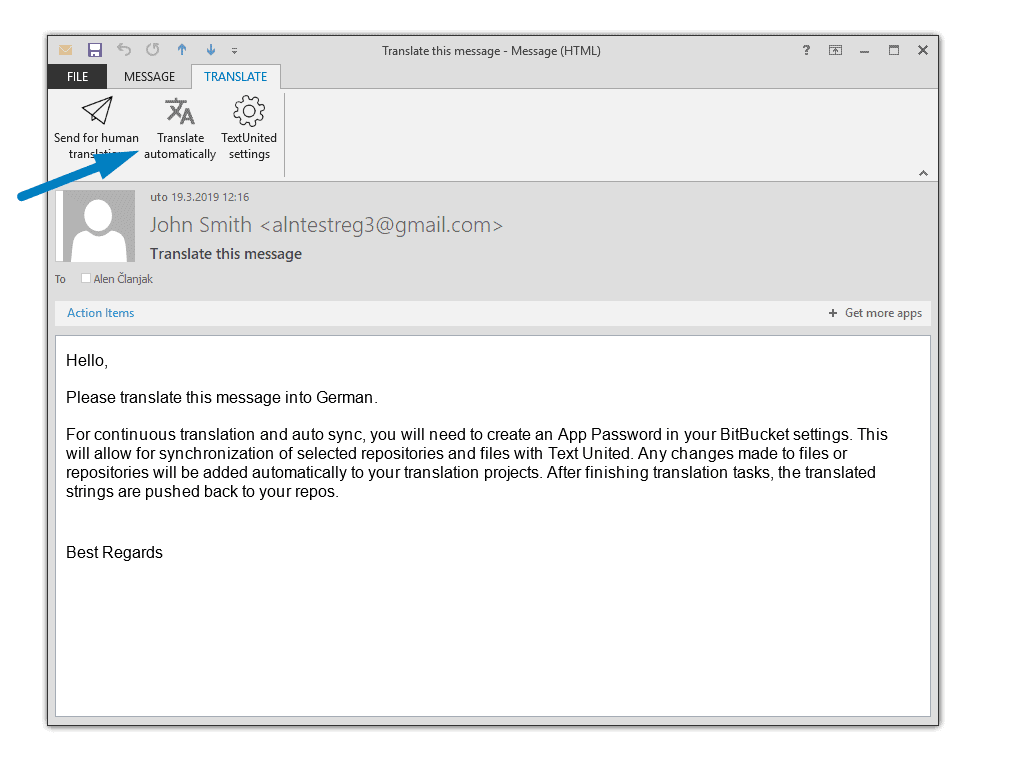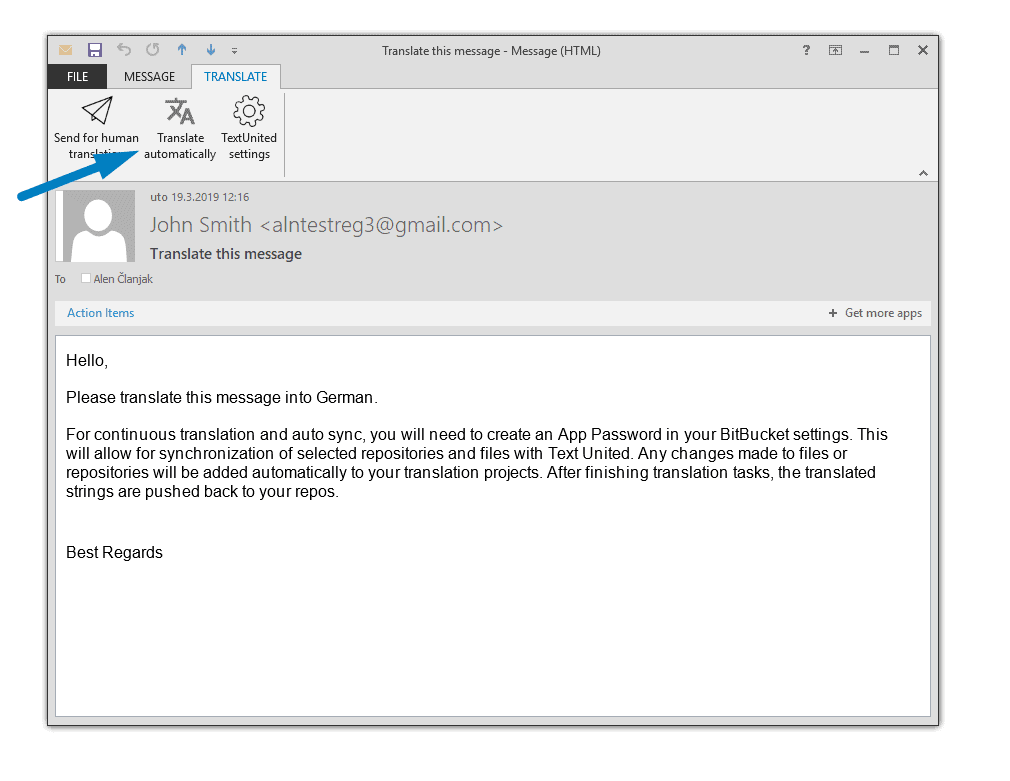 The Translate automatically button will translate the body content of your email instantly – and by instantly, we mean seconds! Below the translated part you will see a separator, below which you can find the original message content in the source language.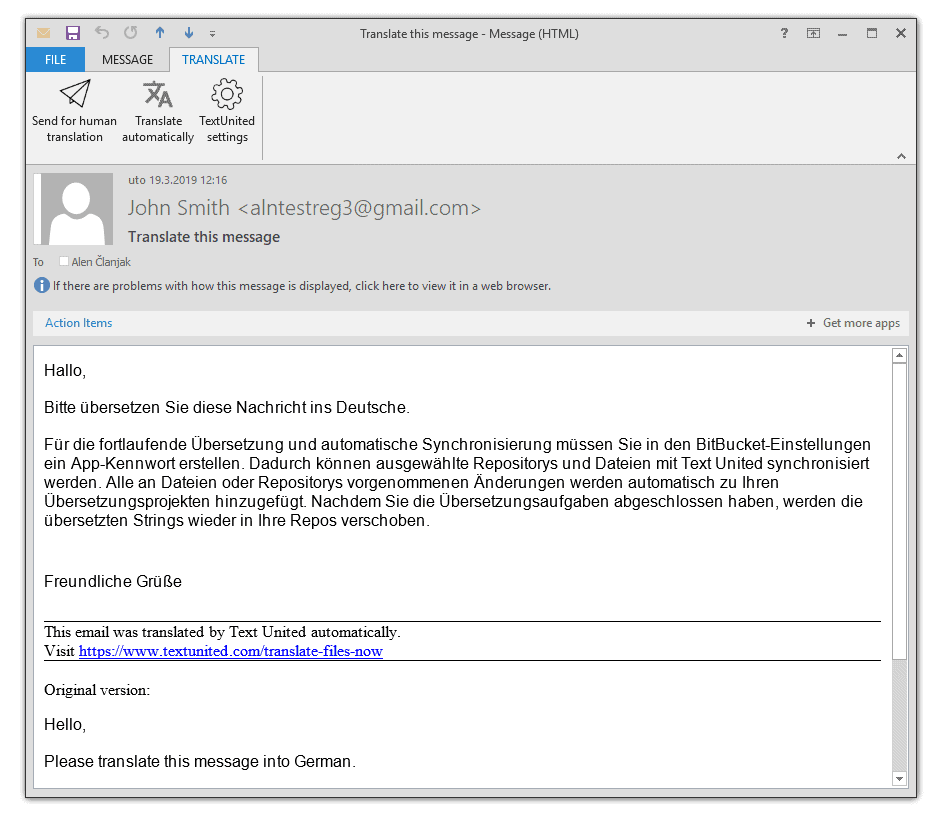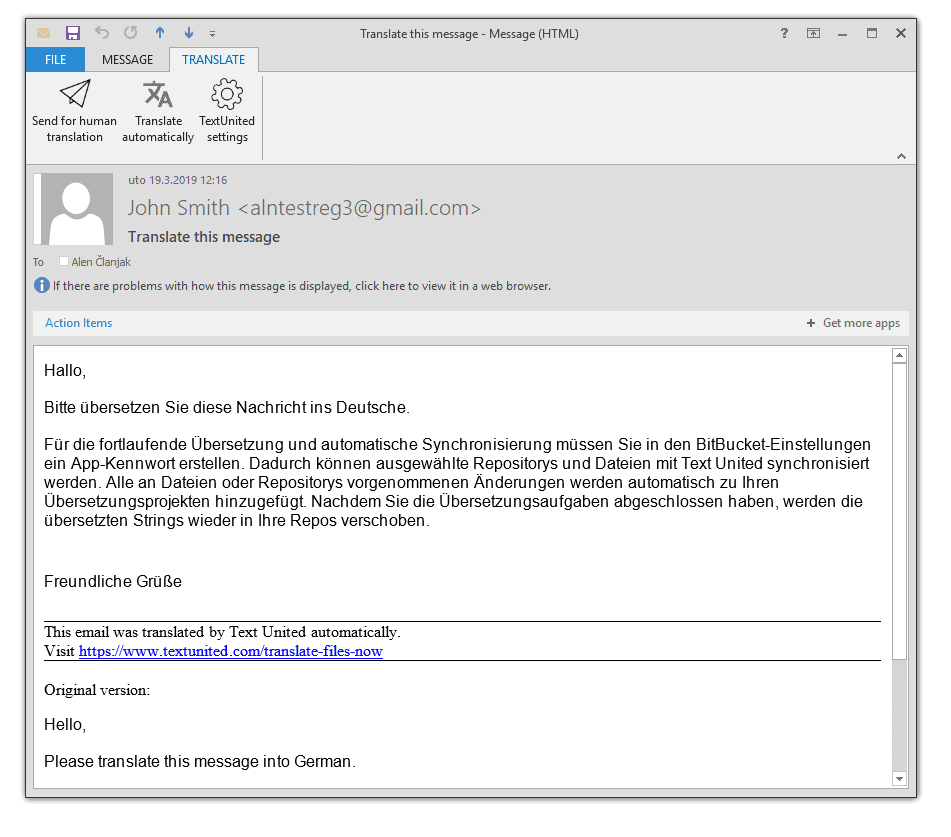 What if you need a professional translation?
You can also order a professional human translation for more complex content. The plugin allows you to send the email content only, attachments only, or both.
It supports three types of projects:
This option will create an internal project for you or your team of translators to translate.
This option is paid, but it's cheaper and faster than regular professional translation. Your email will be machine translated, and then reviewed and edited by professional translators.
This is the highest quality translation available. The content you select will be translated by a professional translator and reviewed by a proofreader.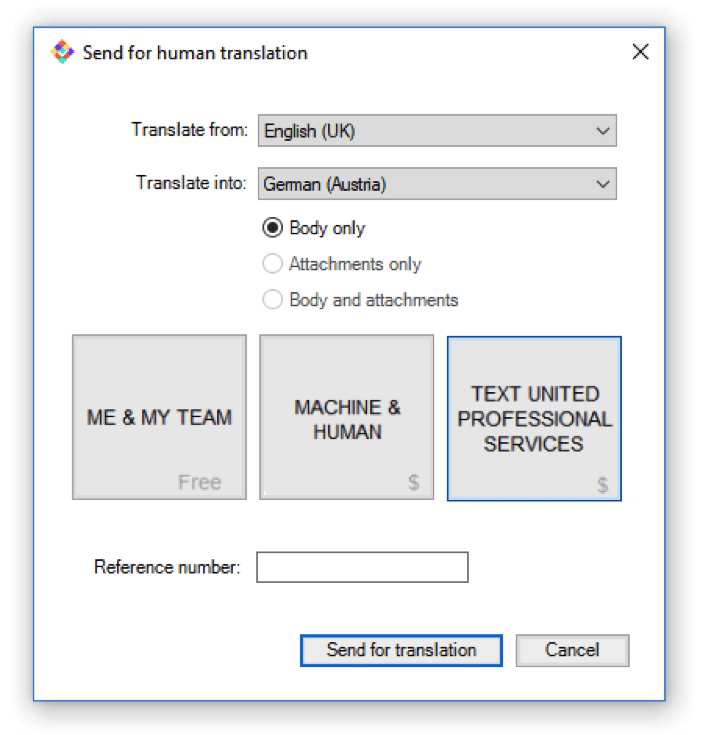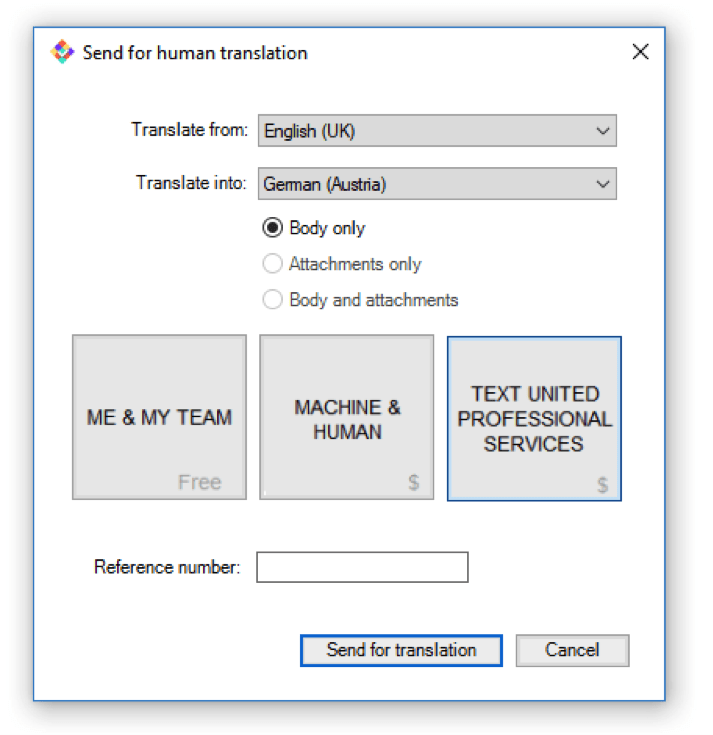 When ordering projects from Text United, the translated content will be delivered back to your Outlook inbox.
Prepare for the upgrade of your multilingual email communication!
Do you need help in setting up the Outlook Localization Plugin, or maybe you want to discuss the technology behind it? Our team will be happy to help – feel free to reach out to us!