We've already covered continuous integration and GIT being front and center in any respectable company's iteration cycle. After all, GitHub is the everyman's versioning repository, but we all know that BitBucket from Atlassian must be its business counterpart. That's why with we're adding a whole new level of sophistication there, allowing for even higher control over pushes including multilingual content!
Bitbucket translation comes into the picture
To start with, we have to state the obvious: any developer knows that source control is crucial. The most obvious perk using services like BitBucket or GitHub is allowing you to securely store your code in a safe place. It doesn't stop there, though! Having a proper source control makes it easier to experiment with new features, without worrying about irreversibly damaging your program. In that sense, multilingual versions of your software can be created making use of the Text United, which directly integrates with your repositories.
How Does It Work?
Essentially, each time you insert a new code, our system will allow Bitbucket to pull translated content into the file versioned within the repository. How to do that?
#1. Create a new translation project using the BitBucket integration option
#2. Connect to your account and select individual files or whole repositories (this can be changed later on)
#3. The system automatically filters translatable content from your code, sets up an estimated translation cost automatically, and puts the translated file back together.
#4. The translated content is saved to your translation memory. Thanks to that, future translation projects with similar content will be quicker and cheaper. Translation Memory is utilized in internal projects as well (they can be managed by your company or team).
#5. After the translation is done, the system will push back the translated version of the files back to your repository while the source files are left untouched.
#6. You can easily find your translated files by looking for the language code of the target language that is added to the file name after the push-back is completed.
The outcome is that automatic content filters will quickly strip away content from code and when translations are completed, put it back together as a translated copy. Can it get any better? Of course!
New Features for BitBucket Integrations
Continuous Translation and Auto Sync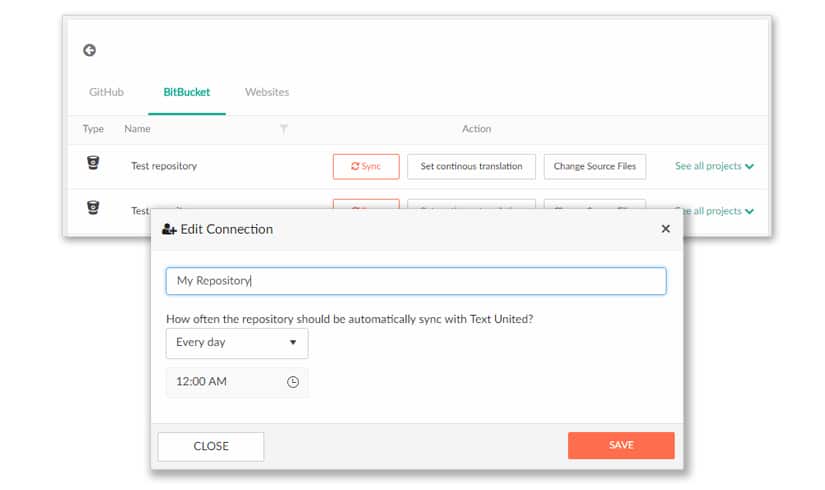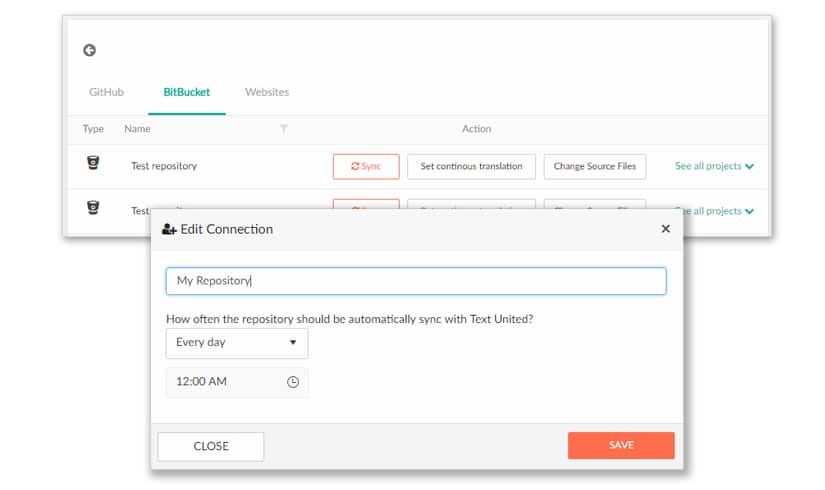 For continuous translation and auto-sync, you will need to create an App Password in your BitBucket settings. This will allow for the synchronization of selected repositories and files with Text United. Any changes made to files or repositories will be added automatically to your translation projects. After finishing translation tasks, the translated strings are pushed back to your repos.
There is also an option to manually sync your repositories: simply press the Sync button.
Big Libraries and Branches Support
You can select as many repositories as you wan while creating a new project. The best thing is that your master repository will be left untouched, as you can now select individual branches.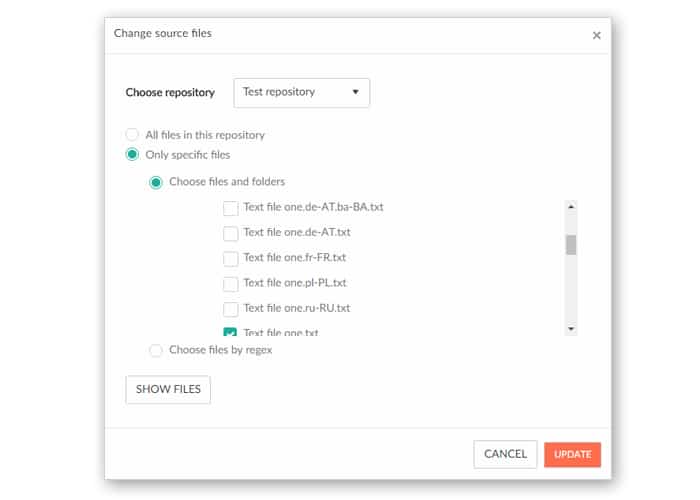 Change source files or add new files to your translation after you've finished your translations.
Push Back Translated Files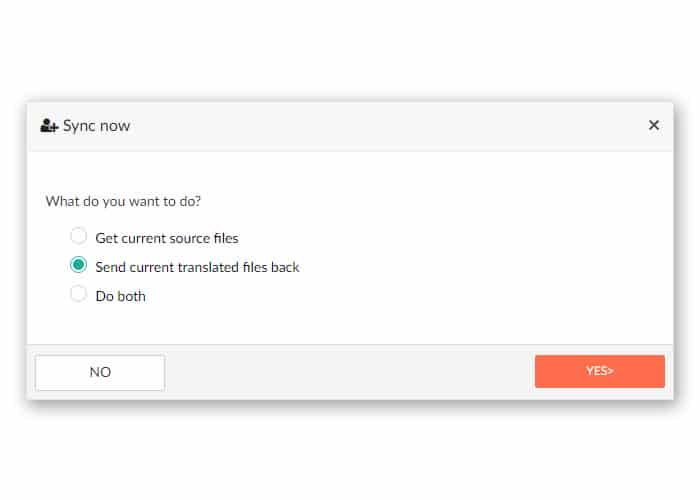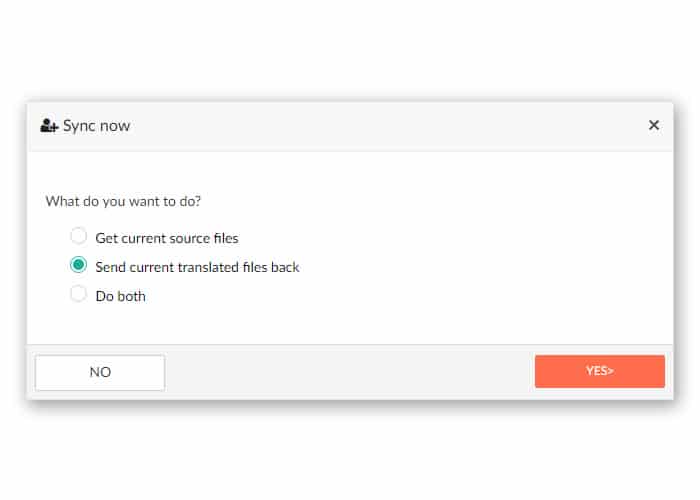 Translated files can be sent back to your repository both manually or using the automated synchronization. A translated version of the files will be pushed back to the same repository as the source files. With a language code added to the file name, of course!
Continuous Integration is The Key
Being in sync with your team and having a clean code works pretty well when versioning via BitBucket. To keep things as simple as usual, when you go multilingual, make sure to use Text United's integration along with its new features.
You Will Never Have to Look Back After You Commit!