A professionally set-up site that's ready for international audiences can be quite an investment. Before taking the plunge, discovering all nuances of available technology and following Google's guidelines for optimal indexing and user experiences, try this simple method.
By using the extension you're basically telling Chrome to read all available content on the website, map it into Text United's translation engine and become readily available for translation.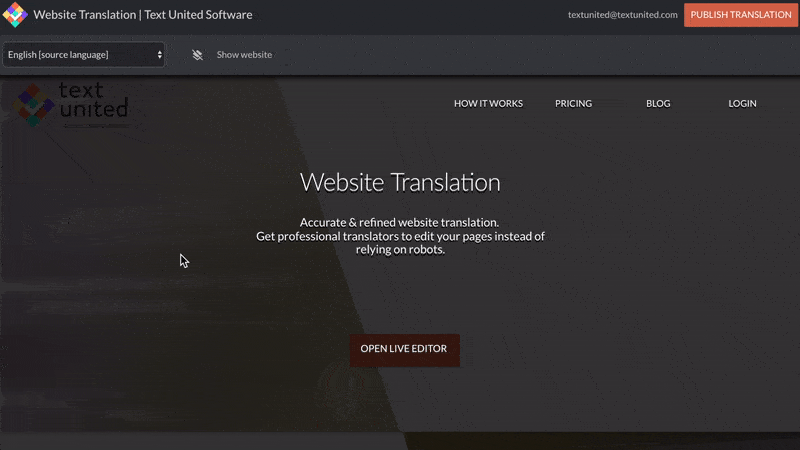 This is huge. But wait, there's more!
You can go ahead and edit every bit of text in real-time. If you speak two languages you can translate your website in seconds!
Deliver a "Google Translate Experience" in seconds by pre-translating all of your page's content with a single click on a dedicated Machine Translation button. Since technically it's impossible to get proper translations done by a computer, you should use this feature carefully either to get an idea about the words you'll use or assume this is an editable alternative to the popular "Translate" website plugin.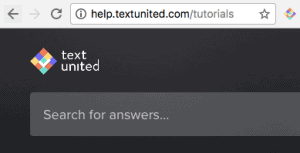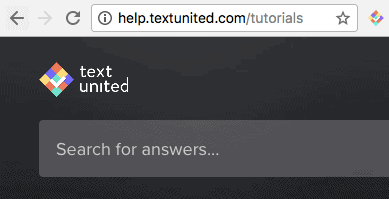 Collaborative translation is available as you can add more users who will get the exact same access and translation status as yourself – in real-time. This means that you can work on multiple languages simultaneously and have proofreaders working alongside translators concurrently.
Not a linguist?
What if you're not fluent enough in the language you need? Text United bundles translation services for all those who require professional, specialized translations of their business content. Start with the editor and get help when you get stuck.
As a translation agency, we're also able to help you set up a professional website translation project workflow complete with in-depth integration with the database behind it…but we'd rather you test this elegant and simple solution first 🙂
Supporting features make things serious
On our quest to making things simpler we figured out that websites are different beasts than documents. Typography, image texts, terminology consistency – they all matter! This is why there's more under the hood than you'd expect.
Translation Memory – This technology is used here to automatically, in real-time, populate fields which are already translated. That's right – you won't have to translate or pay 10 times for that Sign-Up button translation.


Word length analysis – We went to great lengths (get it?) to determine how long the words in a new language may be in order to not break the layout of your website. After all, not all of us are fantastic linguists, business professionals AND web developers. A red line will always highlight words that are too long. And believe me, those German words can be looooong!


Terminology Proposals – This tool allows you to set up a glossary for translators. Imagine you're translating a store with goods that are not really trivial to describe. You can, in context, suggest what they mean and how they should be translated. This way you maintain collaboration while at the same time are doing part of the work you hire translators to do!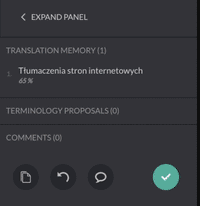 Language selector on your website. After all, it can be a daunting process to translate and link everything back together. The selector is customizable, fits your design and makes things simple when it comes to loading a foreign language.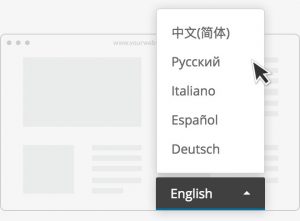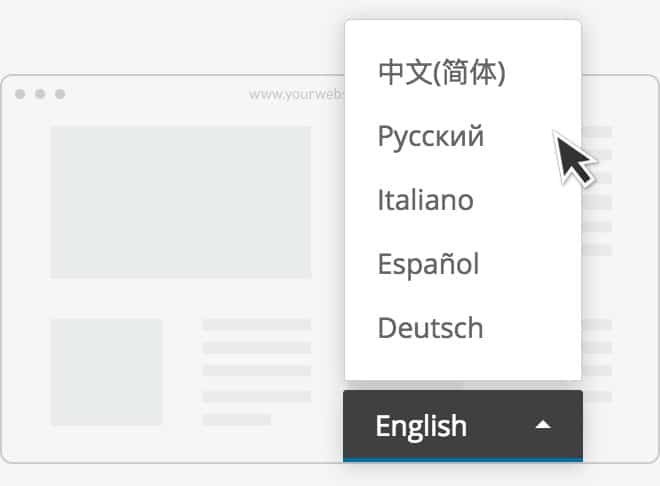 After completing the installation, go to your website, fire up the extension and do the work. When ready there's one last thing to do…
The extension has a User-facing Language selector. To install it on your site and actually enable the languages you'll need to add your website's address to Text United and copy a bit of code to your website. Here's documentation that outlines that simple process.
Best of all – it's free!
You can use the plugin and translate into one language completely free of charge. Need multiple pages or even an entire website translated? No problem – the extension supports that.
All technical stuff like publishing can be completed without leaving the familiar Extension interface. The only requirement is to sign in using your e-mail address.
Need more languages? There's a button there to just go ahead and order. It doesn't get simpler!