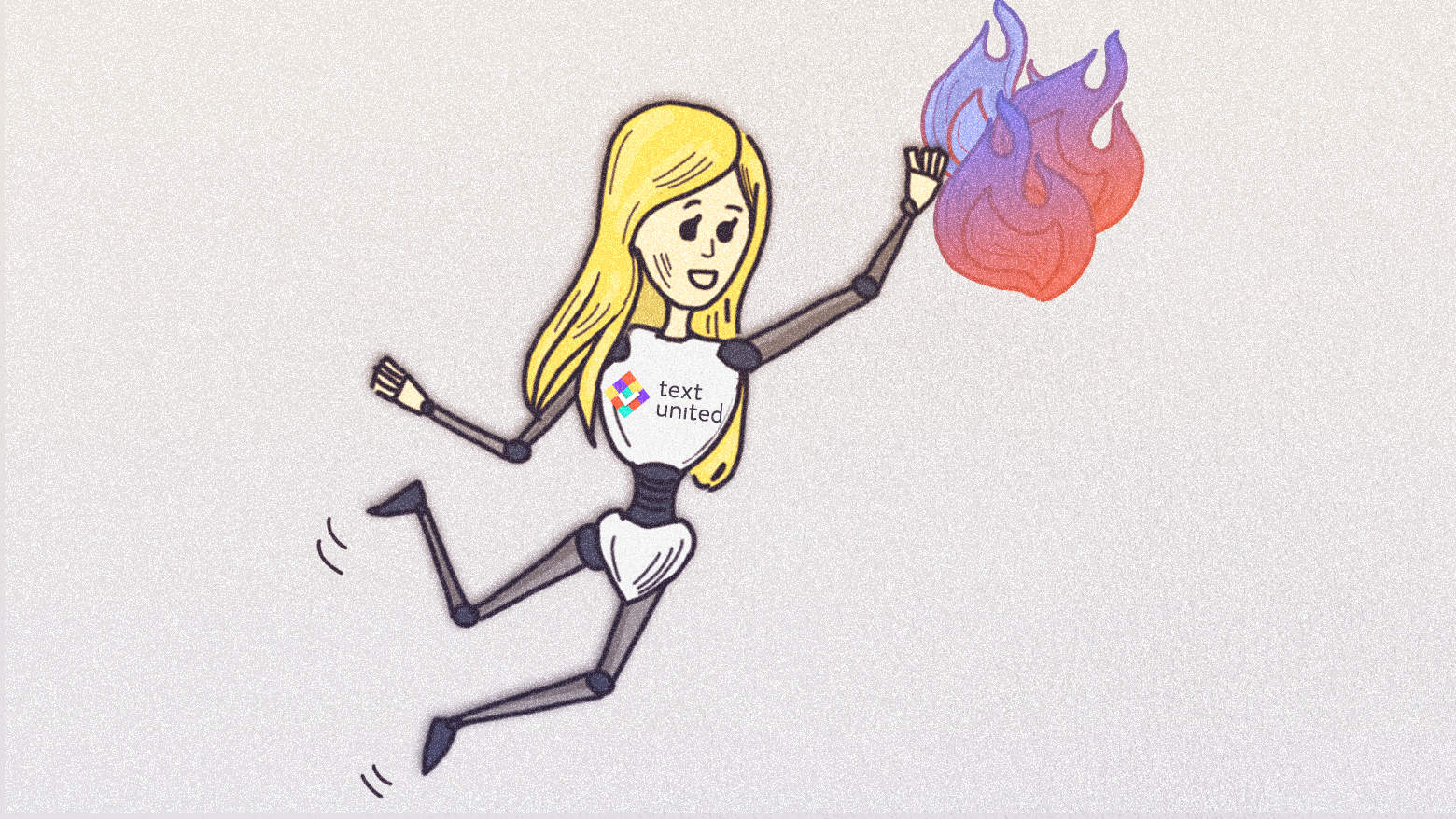 Machine translation engines become more and more advanced every day. That's why when businesses seek an easy, fast and not-pocket-ruining translation solution, they often consider machine translation a good fit.
While contextual translation is still out of its reach and there are situations in which human translation is irreplaceable, the machine translation technology is here to stay and possibly, completely change your localization efforts.
At least in a few instances when machine translation option is more than enough – keep reading to find out if your situation is among them!
Why even consider machine translation?
First of all, it's lightning-fast. Some documents simply need quick translation and thanks to machine translation, you can have hundreds of pages translated almost instantly. When it comes to the context, this can be easily solved, too – professional human translators can edit the files afterward in the translation editor.
It's cheap. Let's be honest – machine translation is the cheapest option available. Professional translators will charge a fixed fee per word, while with machine translation you will have a certain threshold of allowed words for translation included in your subscription.
Last, but not least, it reduces even more costs thanks to repetitive content translation. Translation projects that include a lot of repetitions will have the project even at the cheaper price because the repetitions are not included in the word count of the allowed threshold.
Besides that, any post-editing done on the machine-translated repetitions is automatically propagated across your whole project. This is extraordinarily useful when it comes to e-commerce translation.
So… when machine translation is enough?
Machine translation is more than enough for standard business websites. When you machine-translate your website, you will see that there is very little left to do for post-editing, especially for common language combinations such as English to Spanish or English to German.
While more exotic language combinations may need proofreading and editing after the content is machine translated, you will be amazed by how much intelligent machine translation has become recently. And it only keeps improving!
#2. FAQs and knowledge bases
What do you need the most when translating knowledge bases? Logical structure, proper grammar and understandable style. Although for top topics you may need human translation, for the most part, a FAQ it's written in a straightforward style, suitable for machine translation with post-editing.
#3. Emails
For multilingual companies that need to translate e-mails and basic communication, machine translation or machine translation with post-editing would be the best solution for quick results. The best example would be Text United Outlook Integration, where e-mails are sent directly to the system, and then, the content is machine-translated and edited by human translators.
The outlook add-in has three main options:
Machine-translate the message instantly
Machine-translate and send to Text United for human review
Crete an internal project to your own team
Still not sure about the best translation solution for your business? Read about finding the right approach for your needs here, or contact us directly – we will be glad to help you!