We've already talked about why marketers nowadays have to localize whole businesses, adding value to already created content and expanding your global range – you got it! On another hand, applying best practices and using modern translation technology may not be as easy as it seems. At least when it comes to organization.
What should you start with? Which localization tools should you use and how? How will it help me succeed? These are the most common concerns. Completely understandable!
We believe though that when you give someone skilful a toolbox with a manual, they will do great! Don't worry, here we come with a list of absolute essentials in this field and a handy manual. Ladies and gentleman: localization tools of the trade. 
#1: Translation Management System: Translating Plans into Projects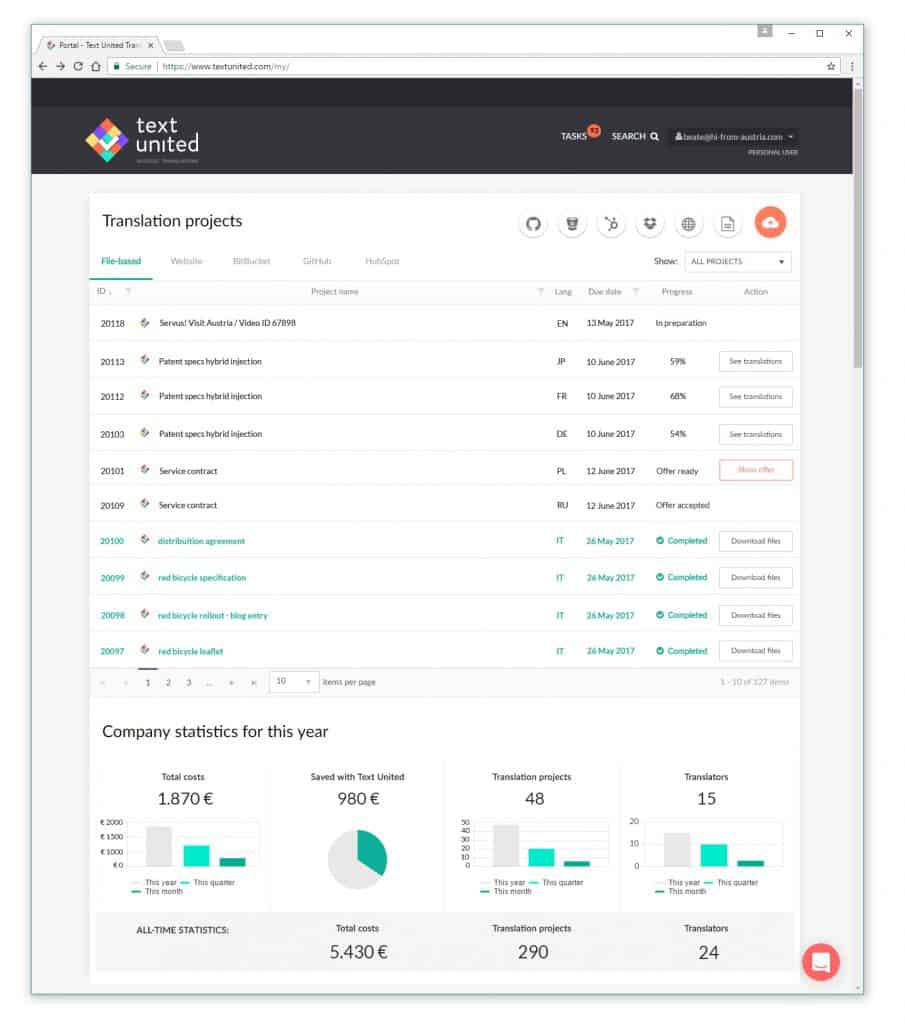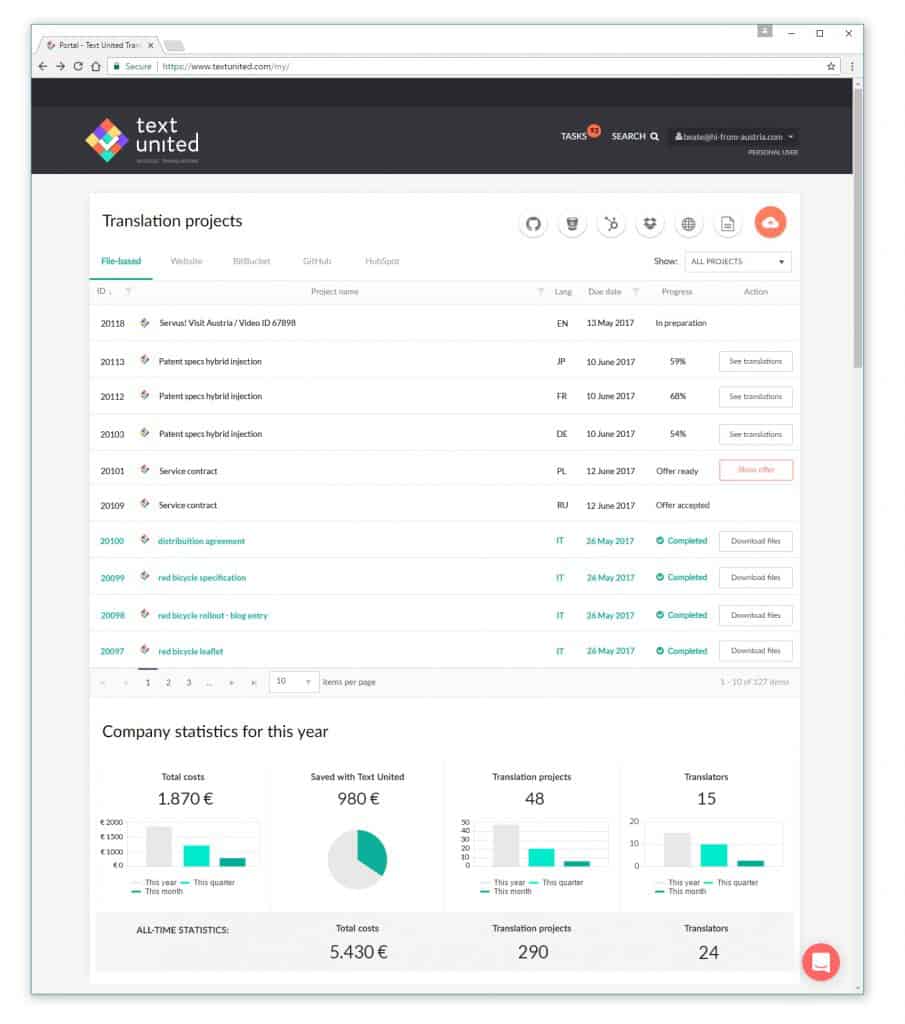 Translation Management is basically the automation of the whole translation process happening in front of your face. It eliminates repetitive and laborious manual tasks while enabling control collaboration and delivering greater efficiency. Main features of a Translation Management System include:
Main features of a Translation Management System include:
– Workflow management
– Translation memory management
– Integrated machine translation
– Database of Industry-specific translator
– Project management services
All of these are available in a UI, making the realization and managing of your translation project straightforward and efficient. Text United enables you to oversee projects as they happen, whether you organize the translation project yourself or send it to our team to handle every aspect of it.
#2. Continuous Translation vs. Crawler & Snippet: Technical Differences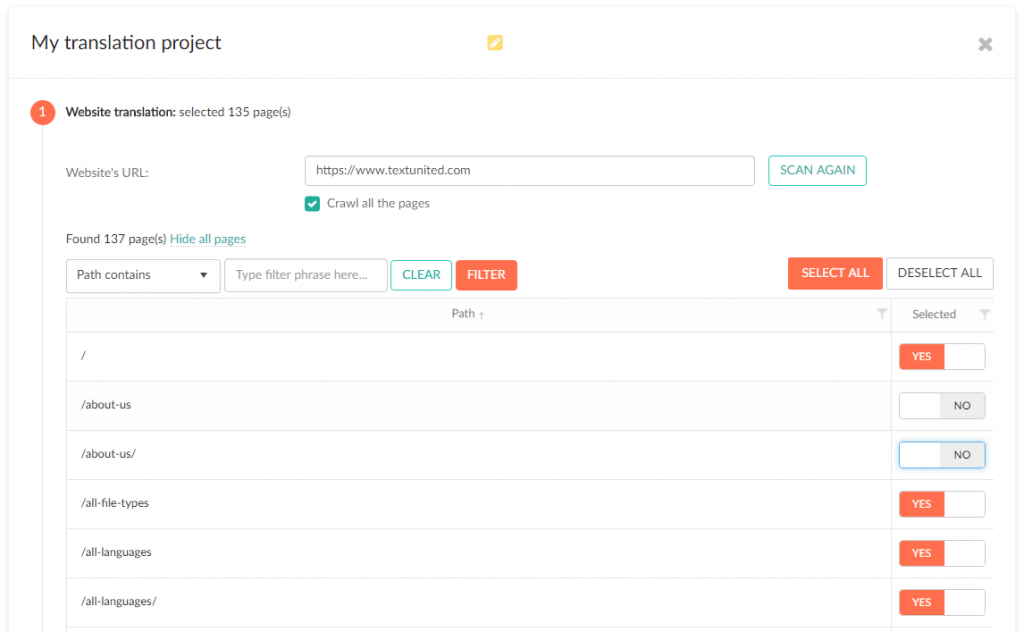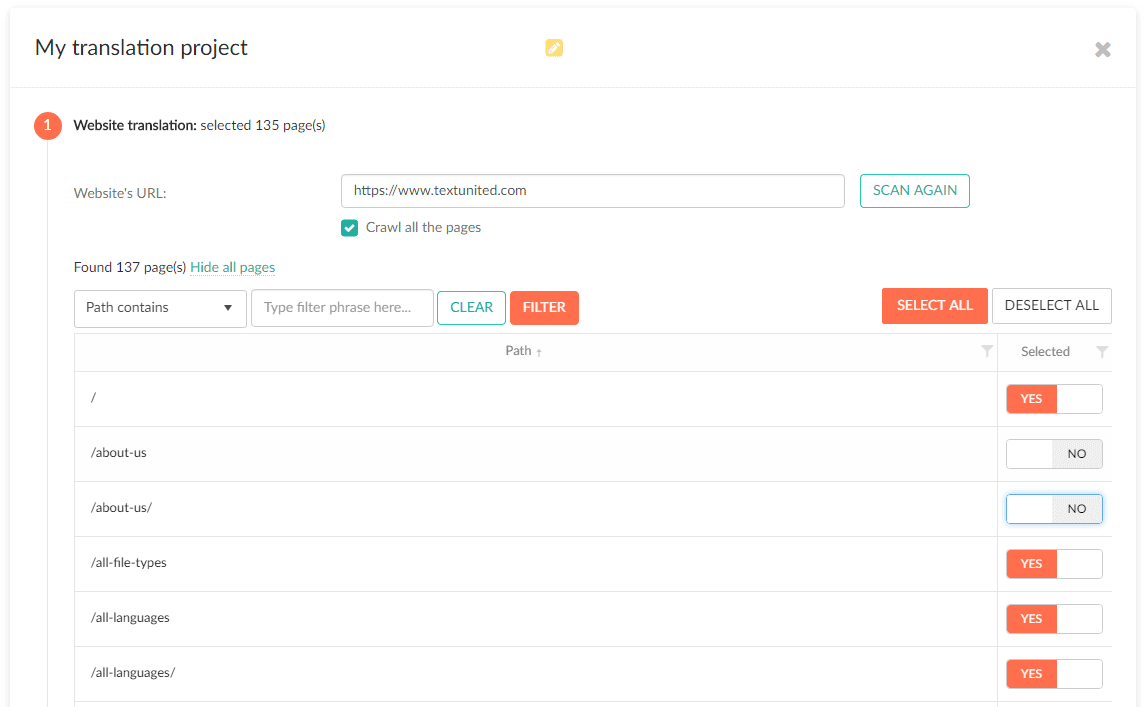 How continuous that translation really is? Figure that: Text United integrates with GitHub and BitBucket for automated syncs. You schedule checks of your repository's content. Now, if Text United finds a new string that you pushed, it will notify you that a translation is required! The best part is that using Translation Memory mechanics, it will happen at no cost most of the time, but if you add bigger changes, translators are available to provide that human touch to your software needs.
For website translation, however, there is no need to upload files (while you still can use this method). Text United's Website Translation will scan through all your website including all subsites automatically and make all the textual content available for translation after you submit your website to it. Then, our crawler will extract your root URL and all the subpages. Voila!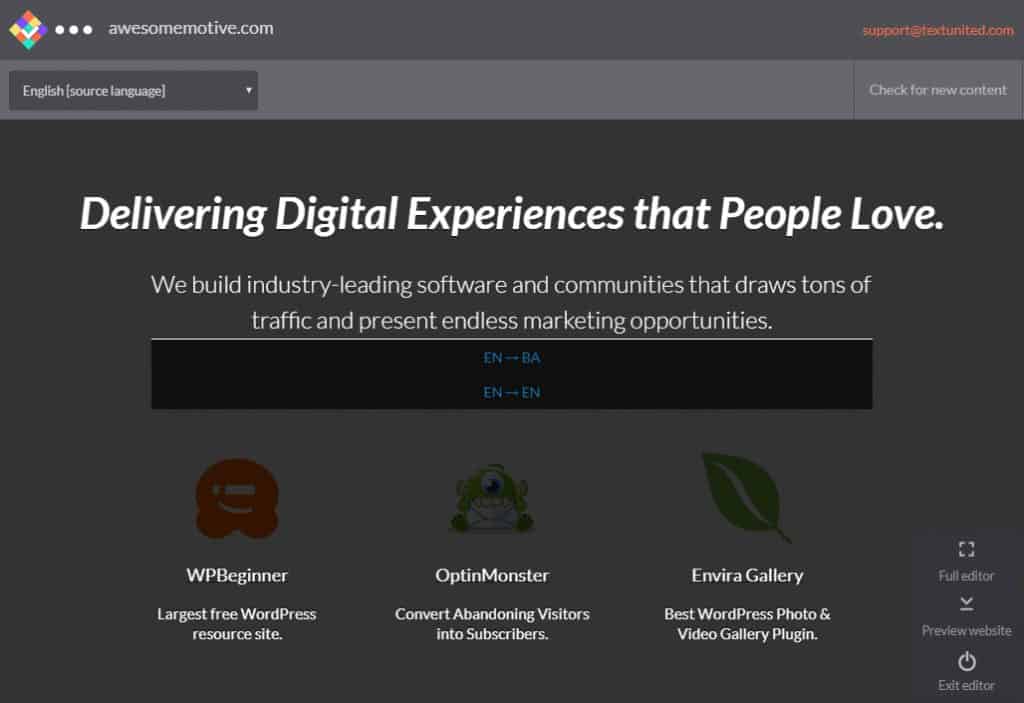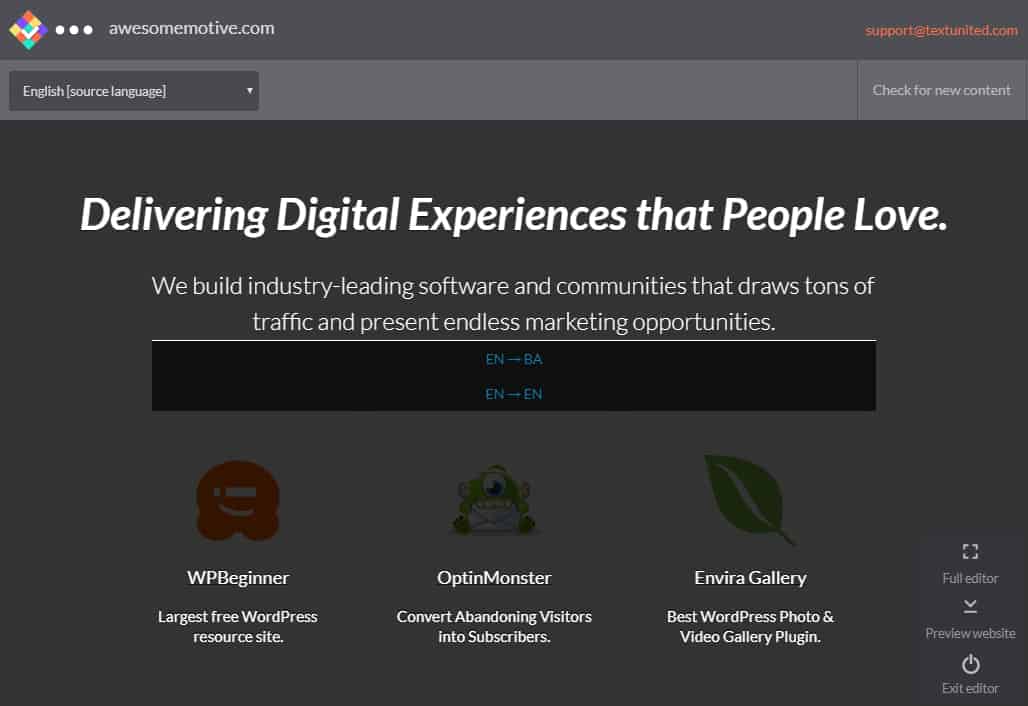 We believe the best way to translate your website is without dealing with complicated coding, uploading to servers, or re-linking – mainly because it enables you to have the full process happening within the borders of your browser window.
While traditional CAT tools offer comprehensive and professional localization tools for translators, it's required to have a separate reference file to see the context of your document in order to better understand the content of the translation project.
Here, using the website translation tool, it's possible to translate in a traditional translation editor but translators can see when a translation will break a site's design with the overlay which enables you to enter translations on top of your content.
Computer-Assisted Translation (CAT) tools may be just what you need to take your translation work to the next level. The major CAT tools will count words, segments and units, analyse text, compare portions of new and pre-translated material. CAT tools run on translation memories, which are in the core of translation technology.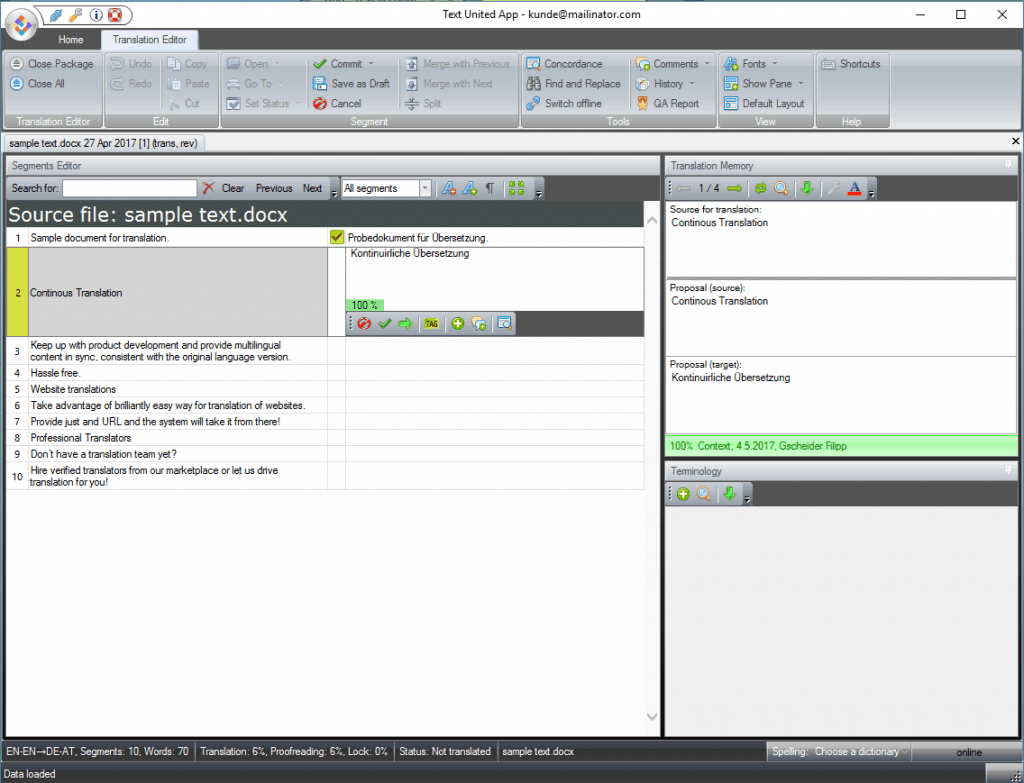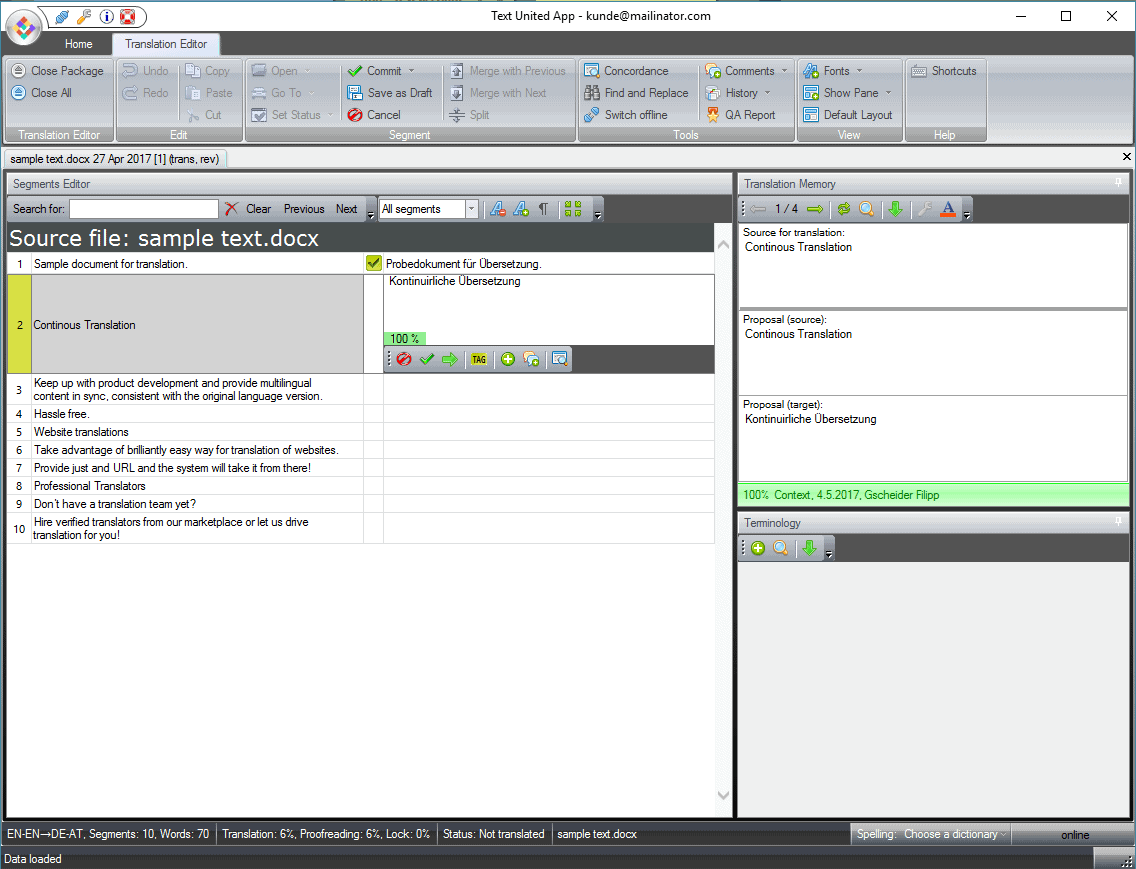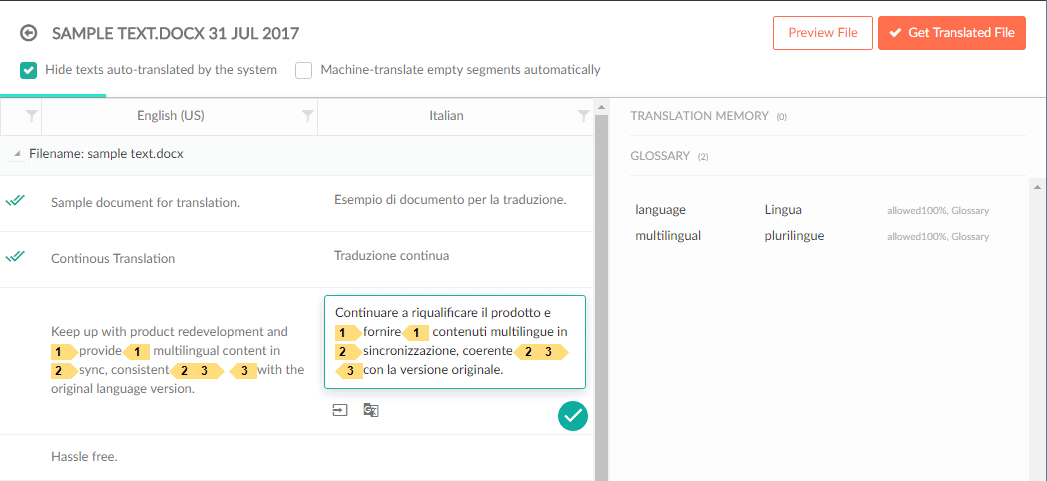 Terminology consists of words, phrases and technical terms.  It's extremely important when several translators work on the same project, as it ensures that all the main vocabulary is translated in the same way by all the translators. It also easily provides you with consistent company documentation and as we all know, consistency is the key, especially when it comes to high-quality brands.
#5. Review Comments and Their Functionality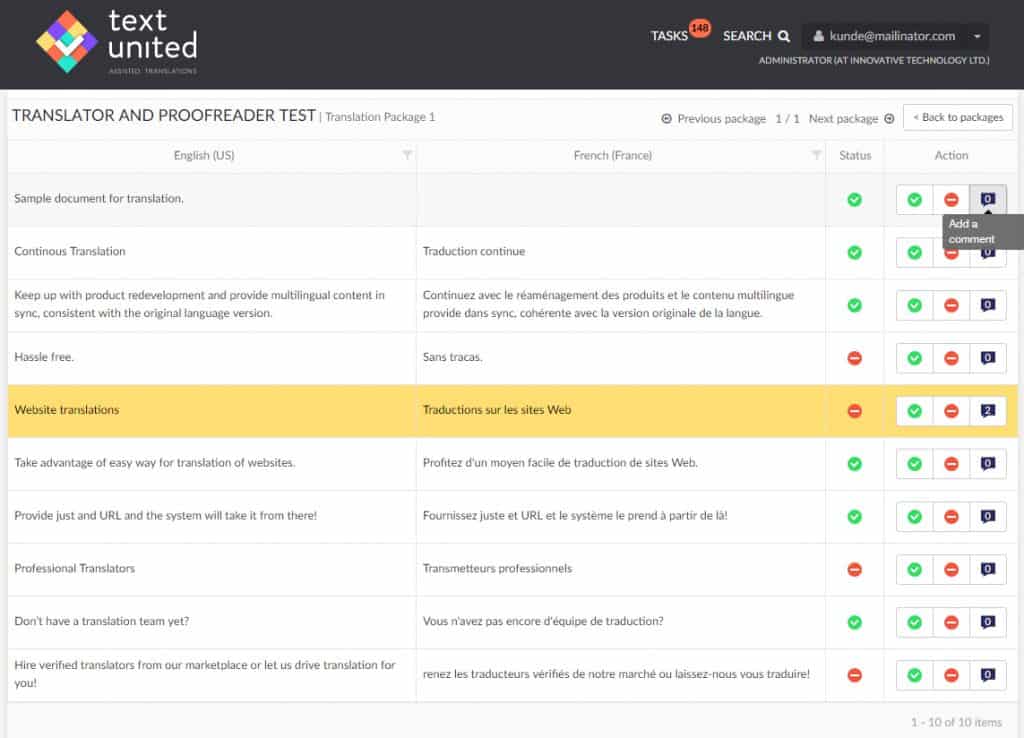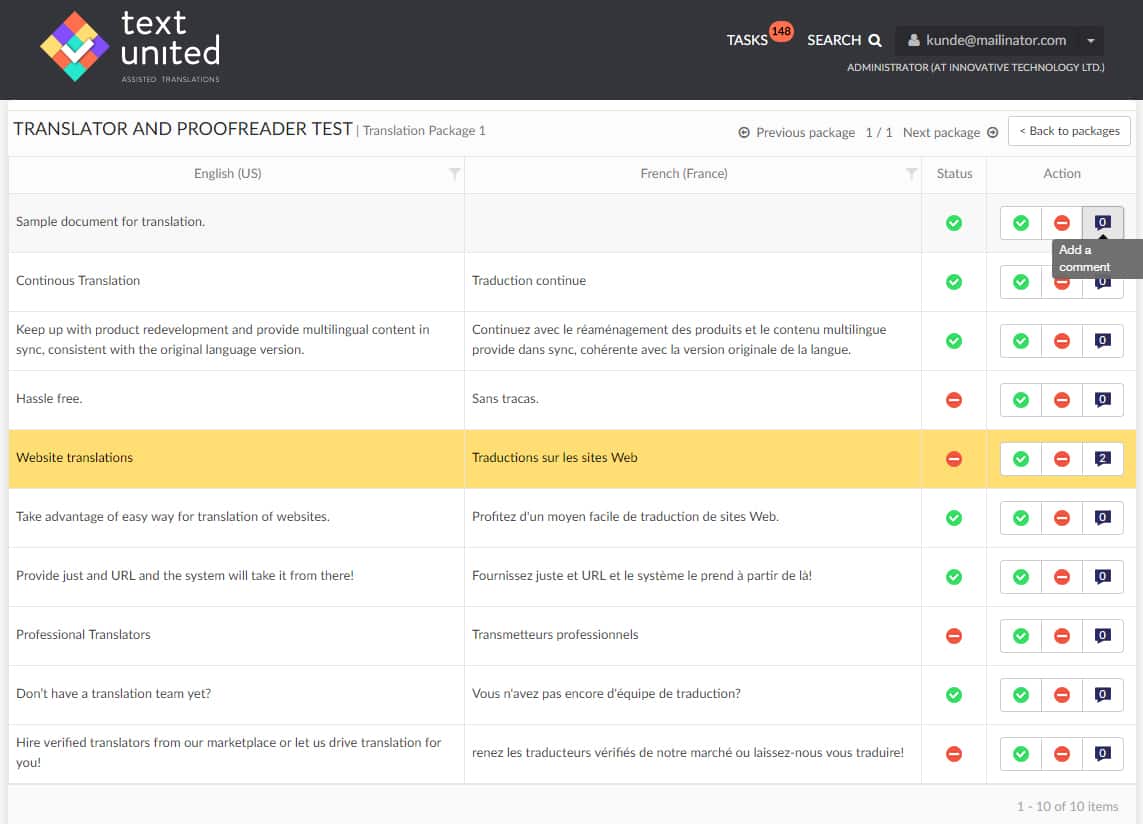 Feedback from a qualified team member can sometimes save a life or a brand! Imagine that your everyday workflow could look like this: You enter translations, another person opens them and reviews the translated segments, leaves comments, works live with you.  If you're a project manager yourself, you can invite a person to review the translation and they can accept or reject individual segments and leave comments.
Whether you do translations yourself with the help of other users or within your own company with your team, you can make use of Text United's collaboration features, either way, to complete your translation project with the highest quality possible.
We'd Risk Saying That Playing With These Localization Tools Is Fun 😉