We are proud to introduce language selector customization! As you know, Text United's website translation feature allows you to not only easily translate your content but also to launch your global website with just a few clicks. You can publish the translated version of your website simply by simply pasting a snippet code in the header section.
In this way, you publish a language selector on your website and your global audience can choose the language the content is displayed in. But it gets better! Now, you can do even more to adjust additional elements of your website to your brand aesthetics – Text United allows for a language selector customization! Let's explain how this can be done.
Two options of installing the snippet code
First of all, the basics: The default method works in such a way that after installing our snippet on your website, the snippet communicates with the Text United servers via API and displays the translated content to your website' visitors.
It's the easiest way to keep your website in sync with the translated versions. Once you update your project and translate new content with Text United, it will be available on your website immediately. This option is handier, but it doesn't allow you to play with advanced options, including language selector customization.
The second option is more advanced and allows the storage of translated content on your server. There is an extra file which is referenced in the snippet – its size depends on the size of your translated content. When you keep these files on your server, the snippet doesn't communicate with Text United servers via API.
Advanced options for the code snippet that allows for language selector customization
While before it was possible to customize the language switch menu using CSS, this was not the most user-friendly method, especially not for those that don't have basic HTML and CSS knowledge. Now, when you host the files on your server, an advanced snippet for website translation can be customized to your desire!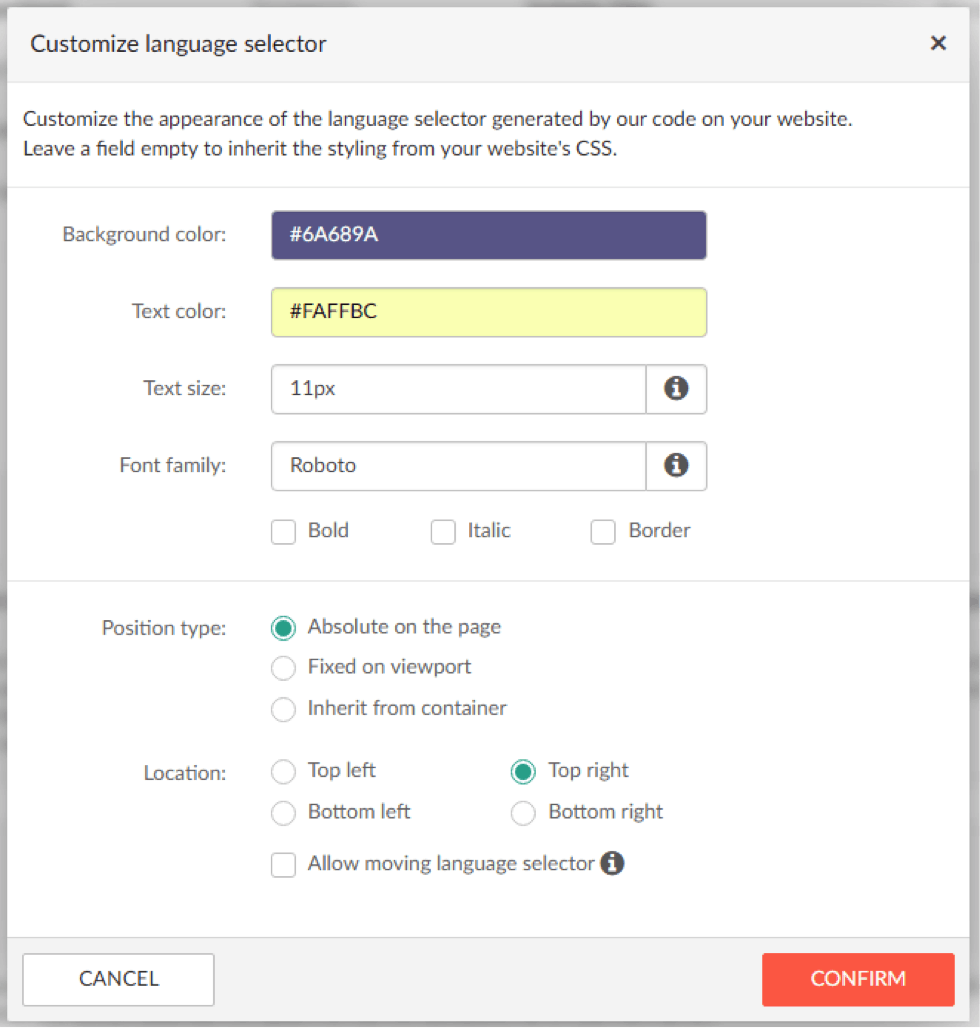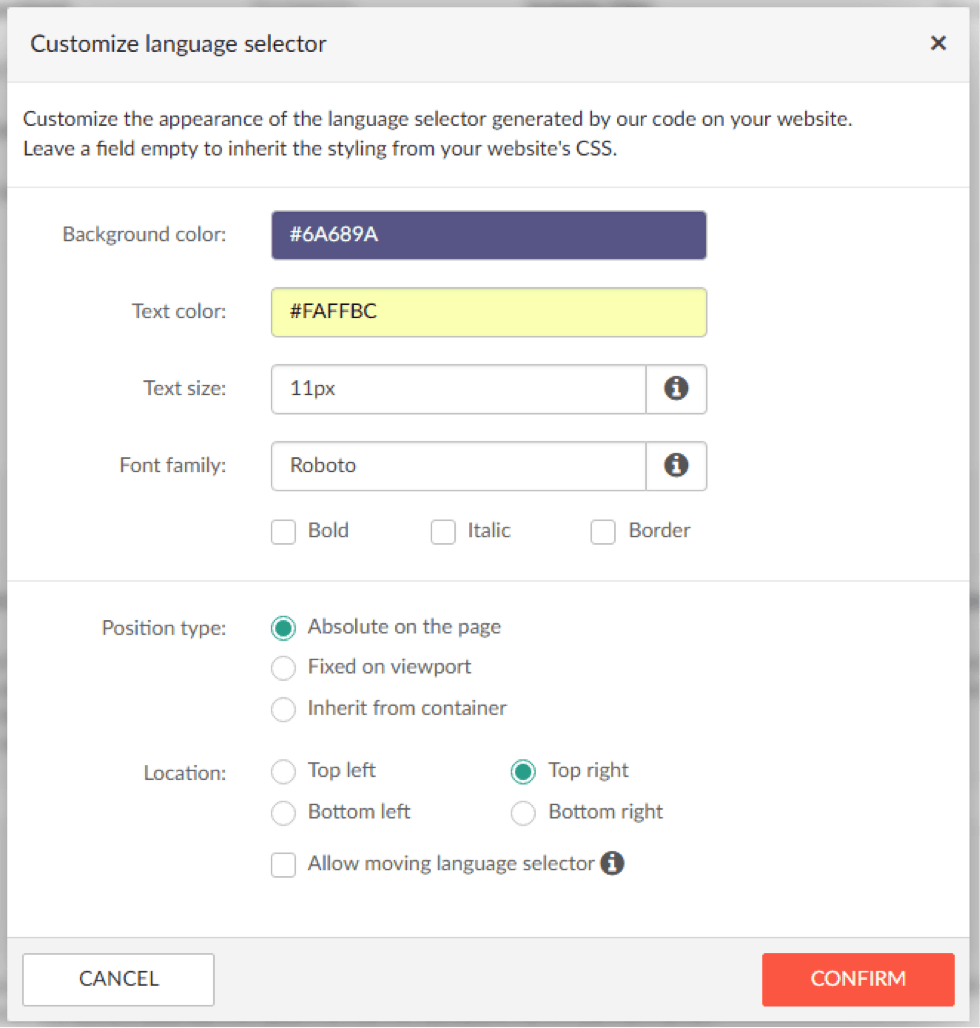 The background color and text color can be chosen from a color palette. For a text size, you will need to enter a valid CSS unit, for example, 11px.
Additionally, you can change the location of the language selector and enable or disable movement from its default position, which means that users will be able to drag and drop the language selector wherever they like!
Remember that you will need to update the code for any changes that you make in the customization menu.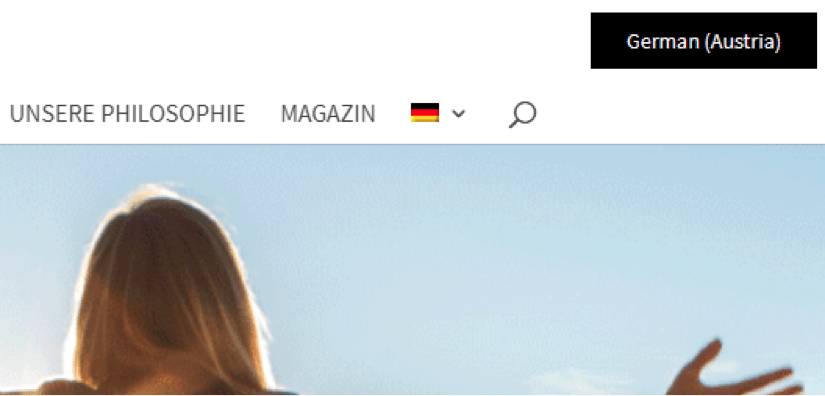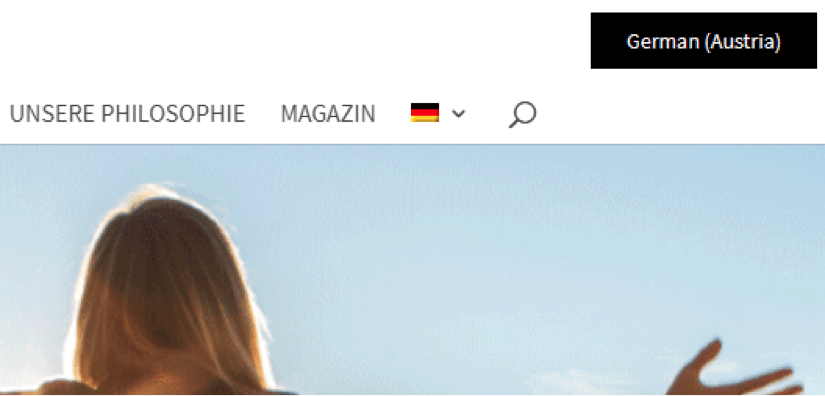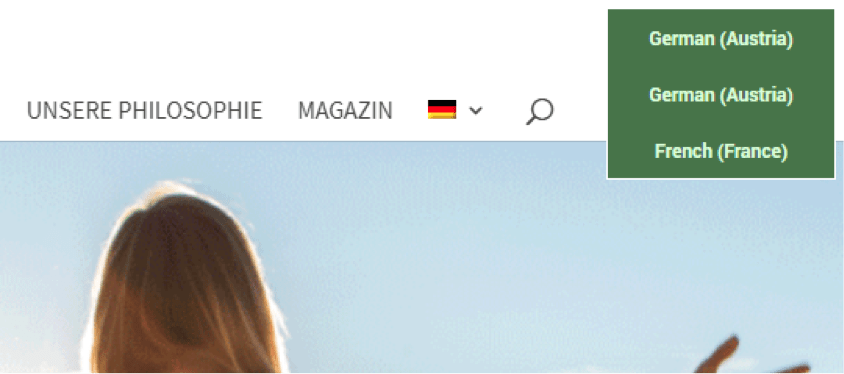 It's a great option for those who are highly consistent when it comes to their brand aesthetics. If every little detail is equally important to you when it comes to your business website, feel free to contact us – we will be happy to help you with translating your website content and customizing your language selector!