If you follow us for a while, you probably noticed that we often give space to a lot of blog posts covering the issue of context in translation. If you read our latest blogs you also know that we launched new, advanced project preparation features. How are these two subjects connected, you may ask?
Our project preparation features include options that not only makes the whole process of translation easier but also maximize the effectiveness of using context-related tools. To present how it works, we wrote this blog about how to use project instructions and reference material to achieve high-quality translation results. Let's dive in!
Instructions help to achieve high-quality translation results
Source text that is being translated without context can be very difficult to handle even for experienced translators. Providing clear instructions with reference material is key to achieving high-quality translations.
In the Project Preparation screen, project managers are now able to create instructions and attach files for team members. The project manager can create multiple instructions in the Instructions tab and choose who will receive them – translators, proofreaders or in-country reviewers.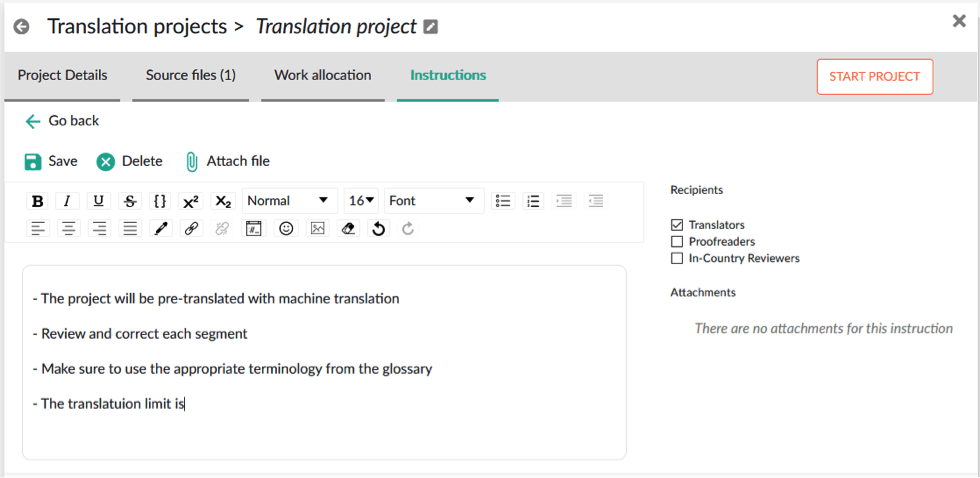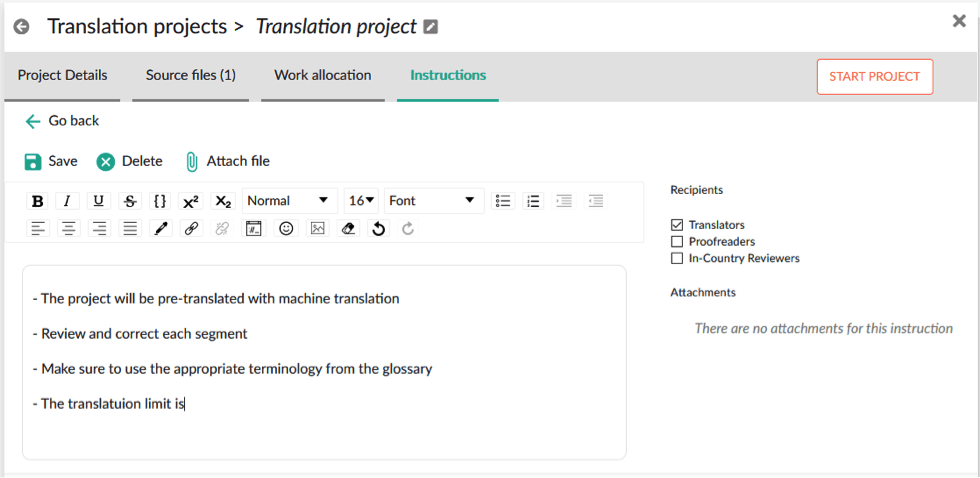 The instruction editor allows you to use different font styles and formatting and to attach files for individual instructions. The team member can open the instructions on their tasks page, preview the instructions and save the attached files.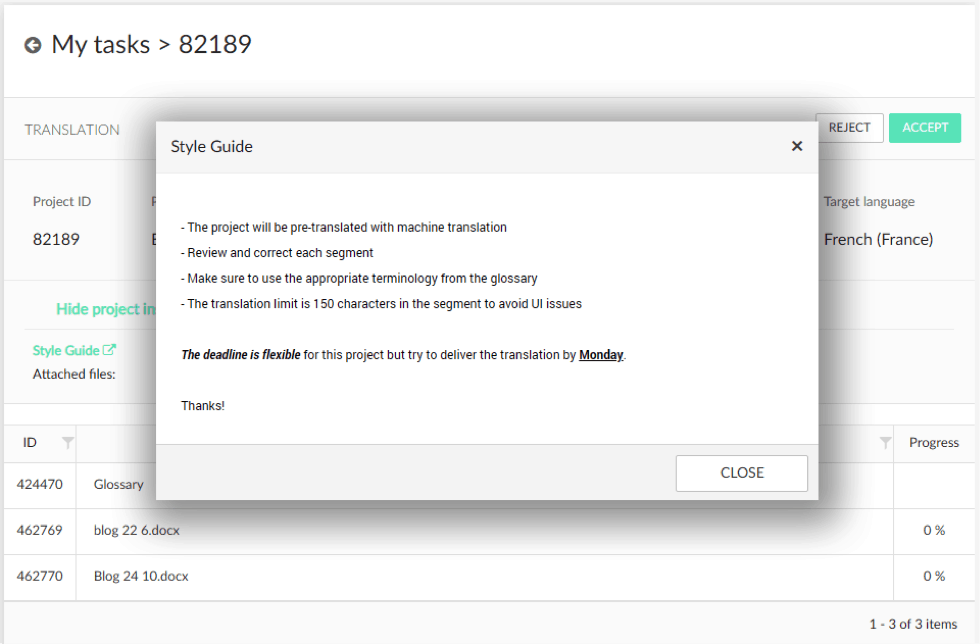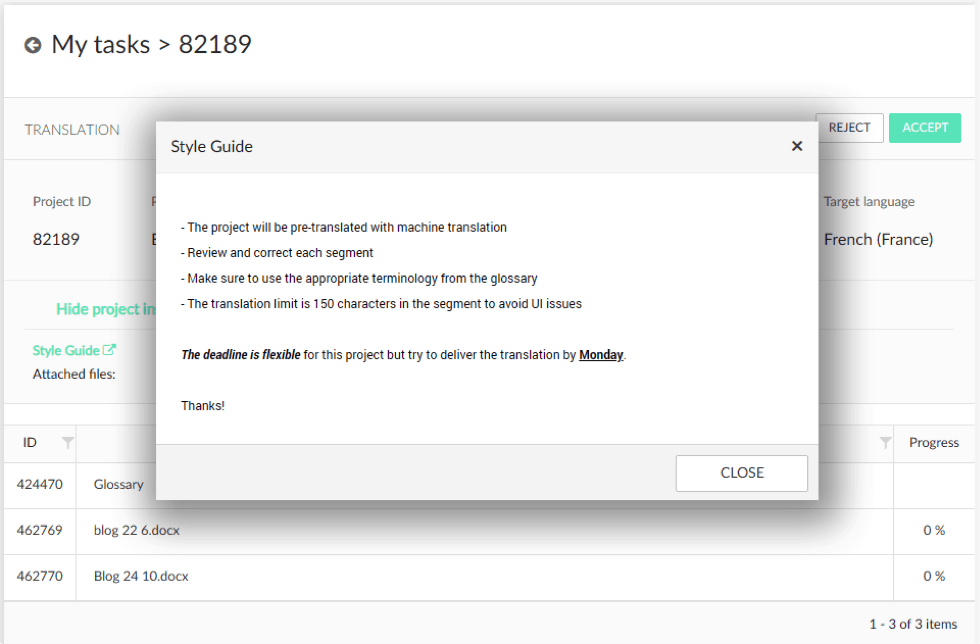 No high-quality translation results without reference material
Reference material is no less important when it comes to understanding the context of what is being translated. Depending on the type of document that is being translated, it's helpful to provide a few sample pages or images so that the translators see what type of document they are translating.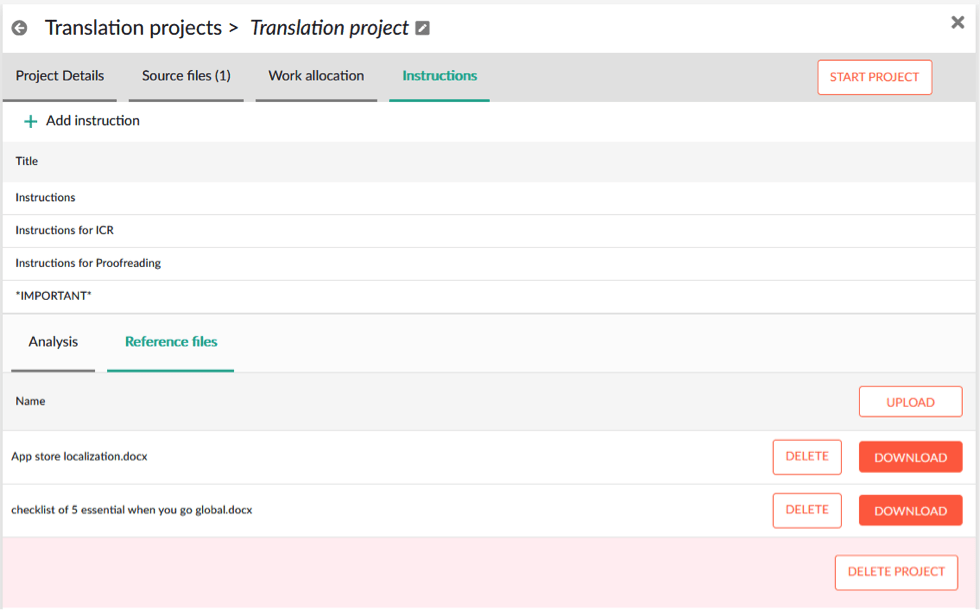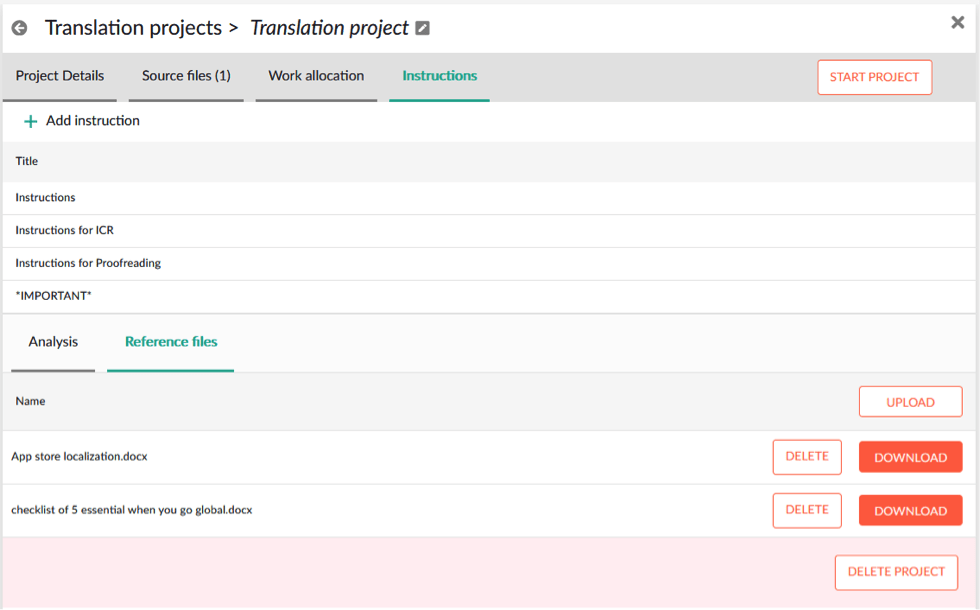 For software translation projects, it's definitely useful to add a few images of the UI and you can even add a reference image for individual segments in case you need to specify the context in more detail.
Project managers can attach files for individual instructions or attach reference files on a project level, which all team members can access. These options give the project manager more control and flexibility when distributing instructions and reference files to multiple team members.
Are you ready for better translation results?
Do you find our advanced project instruction options useful? Or maybe you're curious about what other types of project preparation features we provide for advanced translation project management? Either way, feel free to reach out to us – we would gladly talk about what your company needs and how we can help you.