How to monitor global marketing campaigns? Let's imagine this scenario: you've worked hard on developing and perfecting your product, then you've established a beautiful website. Now, the traffic finally starts to grow as well as your sales – congratulations!  -you've gained the trust of your home market audience!
Then came a big step – you've decided to translate your website into another language and expand your marketing actions. This means you're on the good path to global success! However, as you grow, the actions that you must take to develop and expand further become a bit more complicated, too.
What you now need to introduce is performance measurement. How to really measure the performance of your global marketing campaigns? We are here to help – let's focus on key metrics that will help you in your further global quest.
#1.  Organic traffic & country report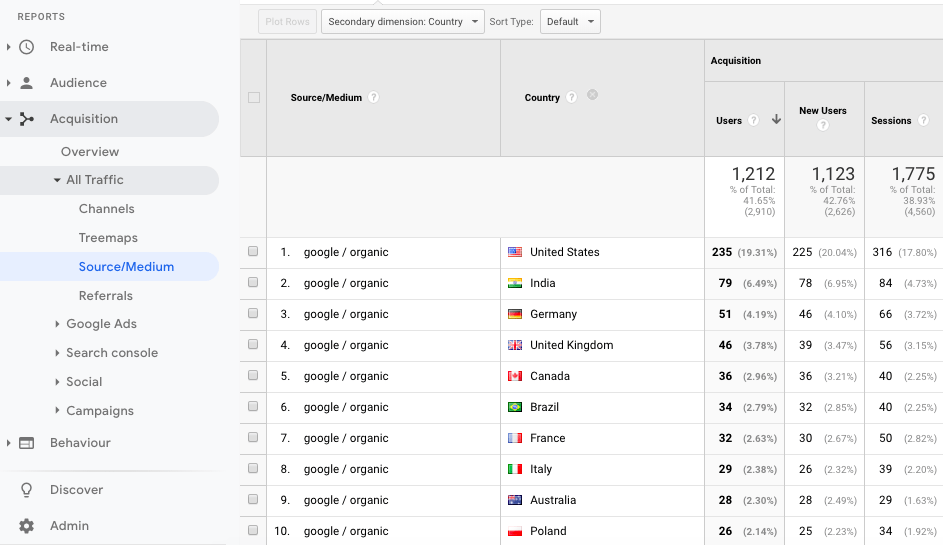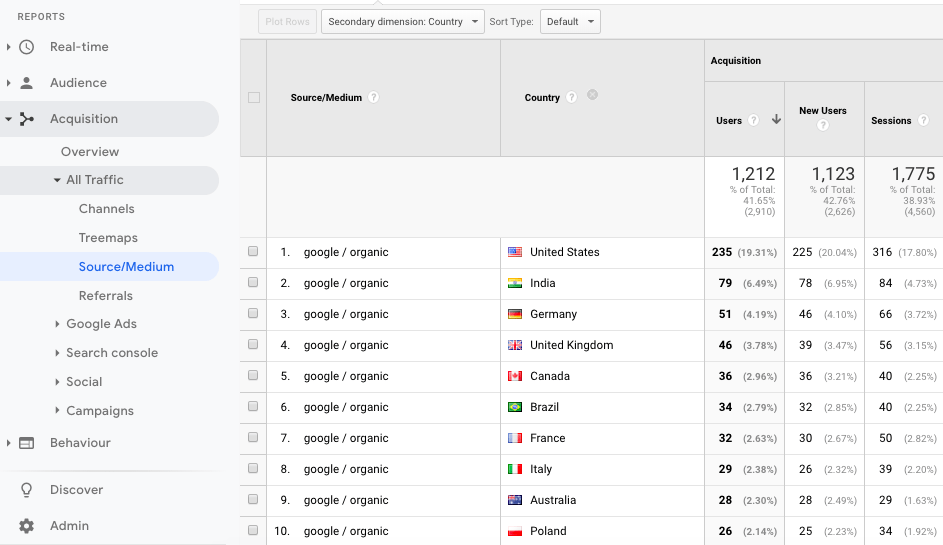 This Google Analytics report (Acquisition>Source/Medium>google/organic>Secondary dimension: Country) should be your best friend from now on.  Every company wants to have that organic rising curve but to achieve this, you need to look closely into the numbers you already have available.
High organic traffic from specific countries means that your website is doing well in these countries – this can help you choose your next target market. What about the organic traffic from the country you've targeted with your marketing campaign? Do you see the increase compared to before-the-campaign or the line is rather flat? In this report, the numbers can tell you the truth!
#2. Bounce rate
Global marketing campaigns are always tested by your new, global audience and their interest. If you didn't manage to engage your new audience, you will see it reflected in a high bounce rate on a landing page you directed your audiences to from a specific medium (be it Google Ads, Facebook Ads, or a social media campaign).
The higher the bounce rate, the less interest the visitors have shown to your landing page, which may mean two things:
they were not the right target, so you can re-think your strategy
the translation of your website content was not satisfactory (this can be true if the same content in your native market did well!), so you need to dedicate more time and effort to get that 'native touch'
Either way, the bounce rate is a key metric you simply have to follow in order to receive the realest of hints when it comes to how well your global marketing campaign is doing.
#3. Conversion rate
Something tells us that this metric can be your favorite! The percentage of visitors who completed the goal you set for them is the absolute core of every global marketing campaign.
There are different types of conversions:  it can be it a sign-up, a purchase of a product at an e-commerce store, leaving a telephone number or sending you a form with a request for more info. The increasing conversion rate of your global marketing campaign means one thing – you got the most important thing – the interest of your new audience. Keep going!
We can help you
If you got these 3 key metrics right, it means that you did a great job; from choosing your target market, through translating the content and bringing the right audience to your website with marketing actions.
If you want to rock your global marketing campaign, start from choosing the target market and the language. Then, proceed to translation! Do you have doubts about these two steps or maybe you don't know how to start? Feel free to contact us for advice – we will be glad to help!