Developing and managing your product is extremely challenging. Workflows of certain projects can be really messy and we all know how difficult it is to keep your documentation in order. That's why solutions like Gitbook can really save you time and money. Gitbook is one of the most popular and modern documentation systems. Hundreds or even thousands of teams document everything related to their product or service – from API to an internal knowledge base – using it.
But then things get even messier when you have to manage multilingual documentation or numerous translation projects. There is simply no way one could do this neatly and tidily! Or… is there? Listen to this:  GitHub is the everyman's versioning repository and for us as a collaborative solution, it only made sense to seamlessly integrate our Translation Management System and CAT Tools with it.
The best part is that Text United enables the connection GitHub to its system for automatically sending the updates to the translation process. But how can this help me with my Gitbook documentation, you might ask? In a really simple way, consisting of just four steps is the answer.
Keep on reading!
#1. Create a New GitHub Project in Text United
First of all, login to your Text United account and click on the 'Create New Project' button. From there you will be able to choose the type of localization project. Choose GitHub to create a new connection to your repositories:



After this step, you'll be redirected to the GitHub login page. Enter your credentials and Text United will connect directly to your GitHub allowing you to create new localization projects from individual files, folders or whole repositories.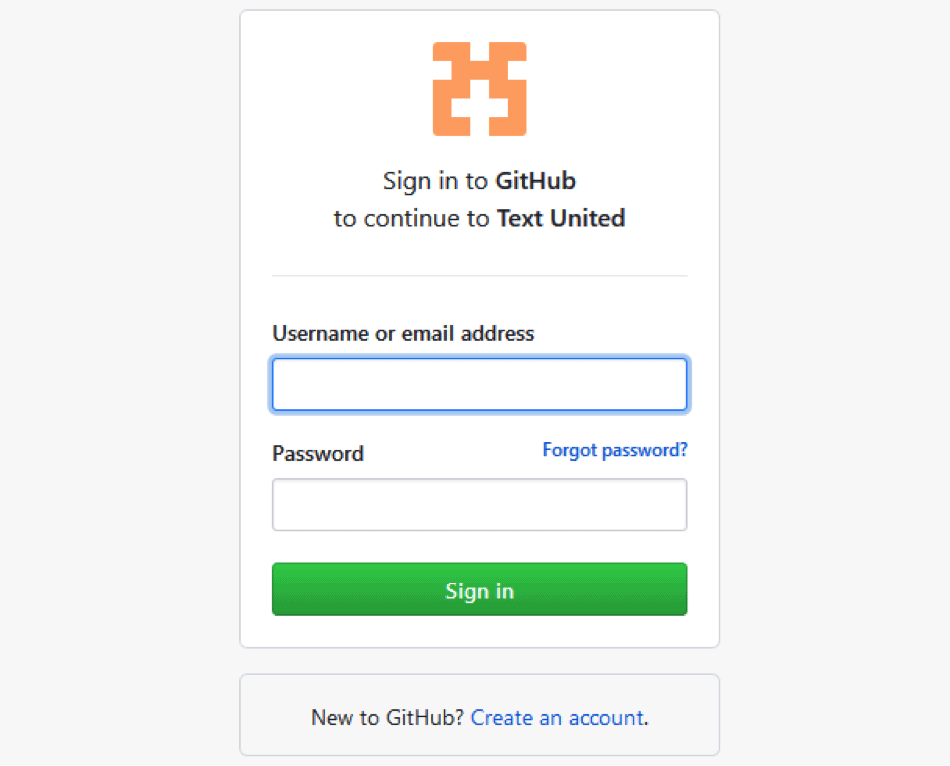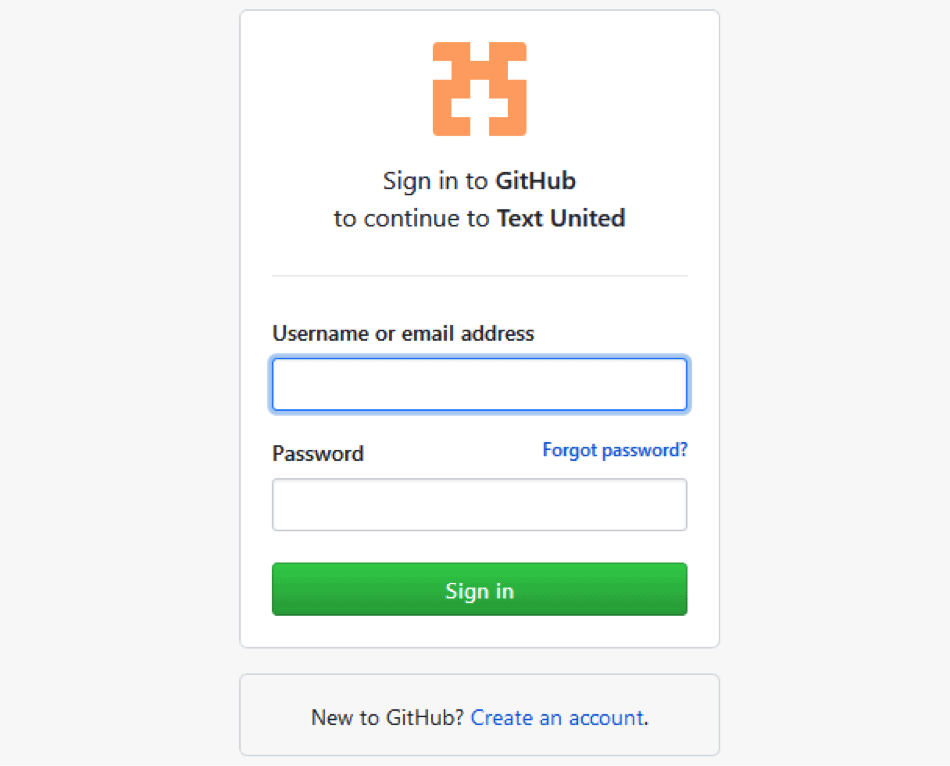 Just remember that if you choose a whole repository, make sure that all files in that repository are "translatable" so they can be processed by Text United.
#2. Choose your Files and Folders for Translation
In this easy step-by-step process, you will set up your translation project and your connection with GitHub.
1. Choose the source language of your files and select the languages you want your files translated into
2. Choose who translates:
• Text United – send your project to Text United; our project managers will handle the process of translation and assign professional translators to the task.
• Me & My team – translate yourself or assign someone from your team.
3. Review your settings and create the project.
First, navigate to My Connected Sources. 
You will need a personal access token from GitHub to be able to connect Text United to your repositories. Of course, all users have the option to choose between manual and auto-synchronization of their repositories.
With Text United you can schedule checks of your repository's content. If we find a new string that you pushed, we will notify you about the need for translation. With the Translation Memory feature, this will happen at no cost most of the time. If you apply bigger changes, translators are available to provide that human touch to your software needs.


To get the access token from GitHub, go to
Settings / Developer settings / Personal access tokens > Generate a new token


Now, navigate back to your connected sources and paste the personal access token by editing the connection. In 'Set continuous translation' you can choose when to auto-sync your repository.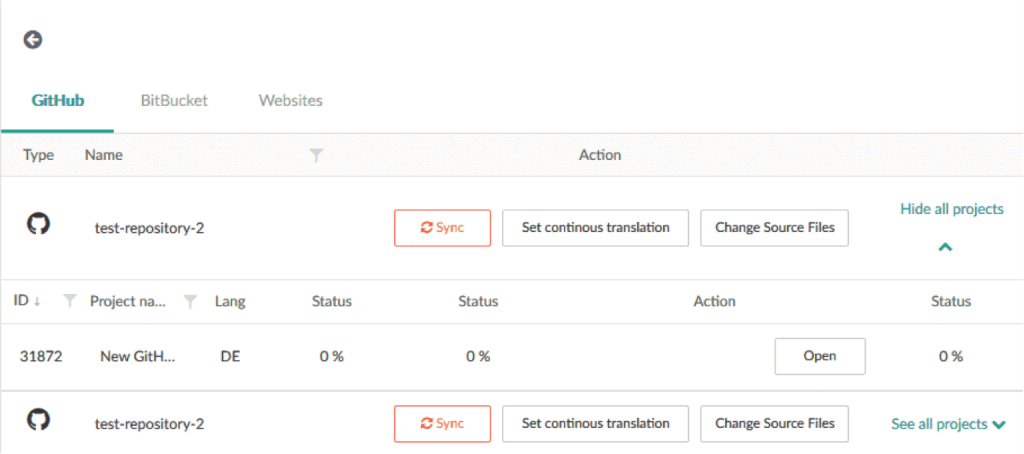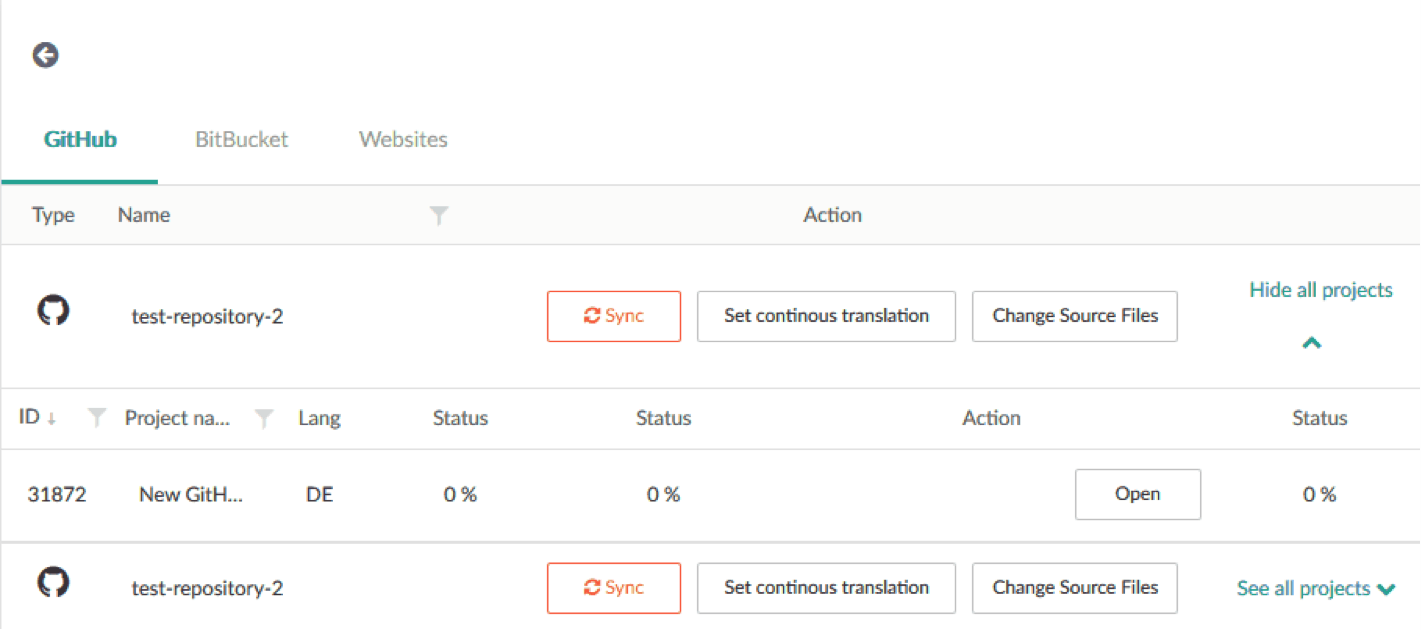 You can also choose how often you want the repository to be synced with Text United. Everything should fit your needs!
#4. Sync the documentation between Gitbook and Github
Once your Github repositories are fully integrated with Text United, you can sync documentation between Gitbook and Github to a specific repository. The process of syncing between Github and Gitbook is as easy as three steps and it mainly consists of selecting the GitHub repository with which to link to your Gitbook documentation and confirming by clicking on the Sync button.
After completing this process, when you connect to Text United, you can translate and Sync back all the files to Github and then to Gitbook. In this way, you have all the multilingual fluency in updating your Gitbook documentation that you wanted!
Keeping Your Documentation Up-To-Date Can Be a Game Changer!