Let's agree on one thing: translation is valuable only when it's done in the context! A phrase cannot be interpreted without considering the environment in which it is used. You wouldn't translate 'state' the same way if you meant Ohio state or a state of payment – they simply don't mean the same things. What about the situation when it's done and your translation is perfect and all, except this one word that makes the whole difference?
Get Acquainted With Your Inconvenience
Let's have a look at the usual website translation process as an example, consisting of exactly three steps:
Step 1: Extract the text using either resource files or the complete website in HTML files
Step 2. Send translators strings in a translation tool format.
Step 3. Bring the translations back into your website/application and hope the translations make sense 😉
Can you spot the inconvenience here? Translators receive the content out of the context. And when translation is done out of context, contextual errors are extremely more likely.
Get Dynamic… Fast
We are happy that people responsible for a localized version of the website or software regularly change the content – this is what we call 'responding to the audience'! However, it may be a pain in the code to keep up with absolutely all the changes and correct all of the terms on a regular basis. And what if you received a well-translated project, but just this one word is translated out of context – absolutely everywhere?
The simplest solution is to use our Website Translation Live Editor, exclusively for websites, of course. It lets you change your browser to a website language editor in seconds, but most importantly, allows to translate texts directly within the actual website, too! This way, you maintain the best translation quality, as you see exactly what you translate.
Get Wholesome… Faster
What about more complicated stuff, like the whole company documentation or communication chain? Or thousands of sub-pages on your E-commerce? The answer is simple, yet much more than sufficient – find and replace, like in an Excel file! In Text United desktop app and portal you can simply find the project, add the terms to the glossary… and change it as many times as you want.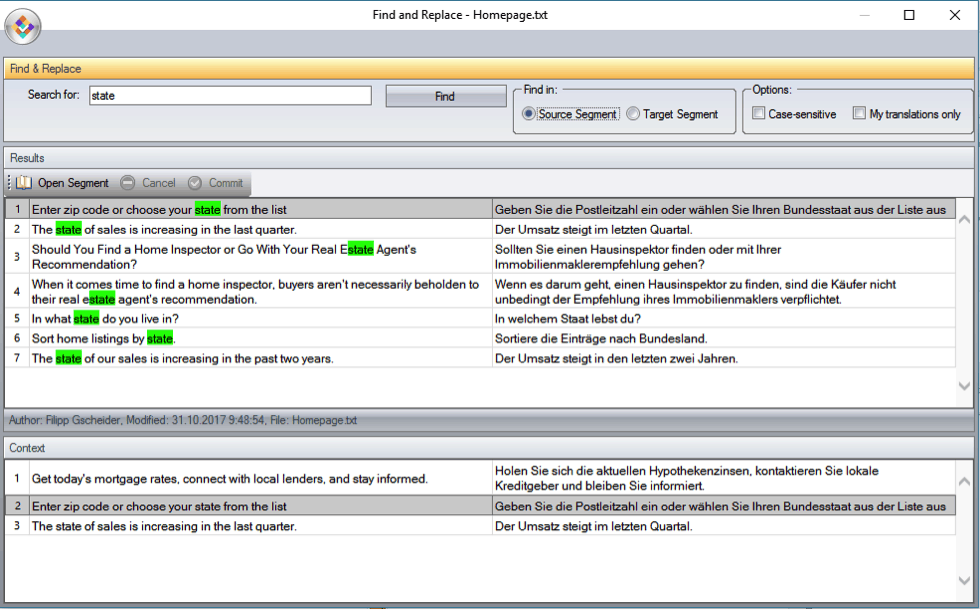 Find and Replace option will allow you to search for words or phrases in both source and target segments, show the context, and find words or phrases in the target segment, allowing you to replace the translation in one or multiple segments. This is a simple, yet powerful feature, especially if you cannot find a particular segment. Find and replace option will enable you to find it immediately and correct if a segment is translated wrongly.
In case a repetition is translated wrongly and you want to correct it, the search results will list all of the results where the word or phrase you want to replace appears. The find and replace option will search text throughout the whole translation project, even if it contains multiple files, you will always be able to quickly correct a translation if necessary, using this option.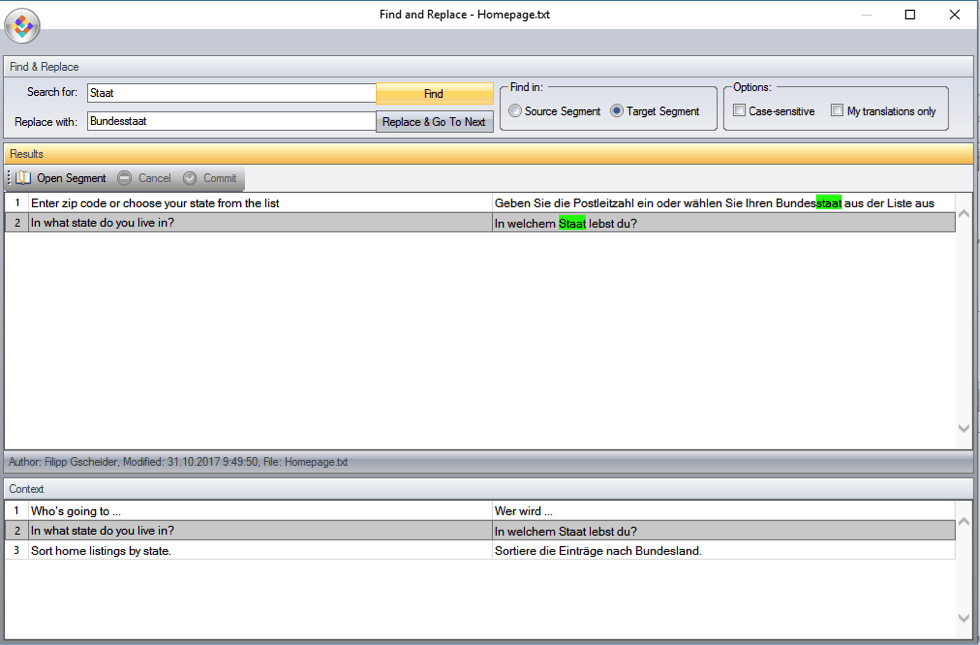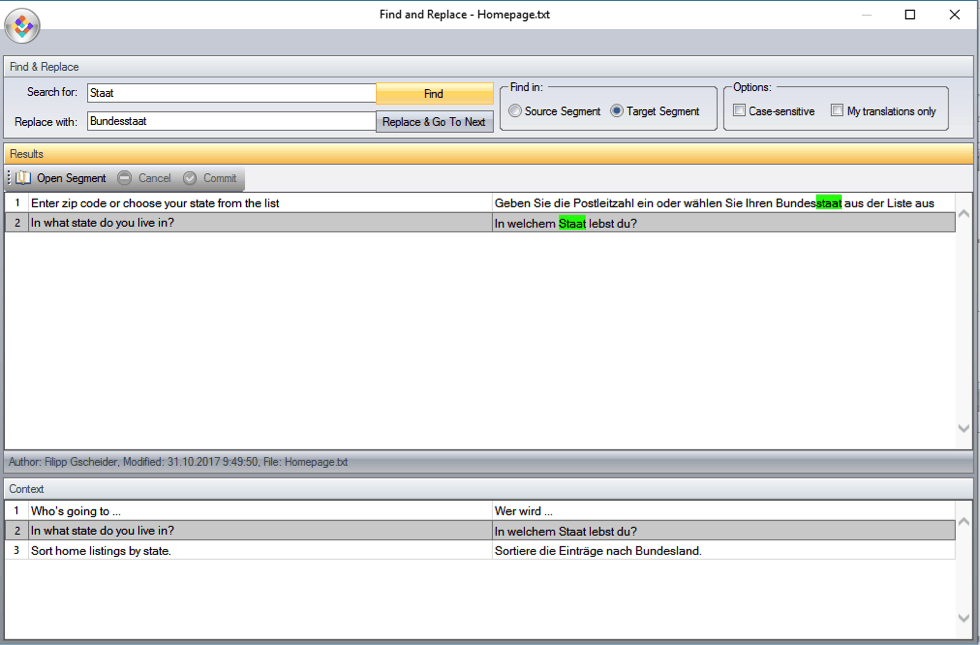 So again, does this "state" mean a nation or territory or does it describe the particular condition of something?
Let's see how it's done!
https://www.youtube.com/watch?v=0yjU-n59Z3I&feature=youtu.be
Remember – The Whole World Works In Context With You!