Is customization in translation really that important? Let's think about it for a second. Nowadays, businesses require unique solutions that will resolve their issues with translation but will also be adaptable to their localization workflows. Consequently, when one chooses to go global, they will most likely choose the tools that can fit into their digital environment.
How to choose a translation platform that will do that? The answer is – choose the one that has a variety of customizable features, so it responds to your specific needs. To make it easier, in this blog we will cover the top 5 customization in translation features. Let's go!
#1. Language selector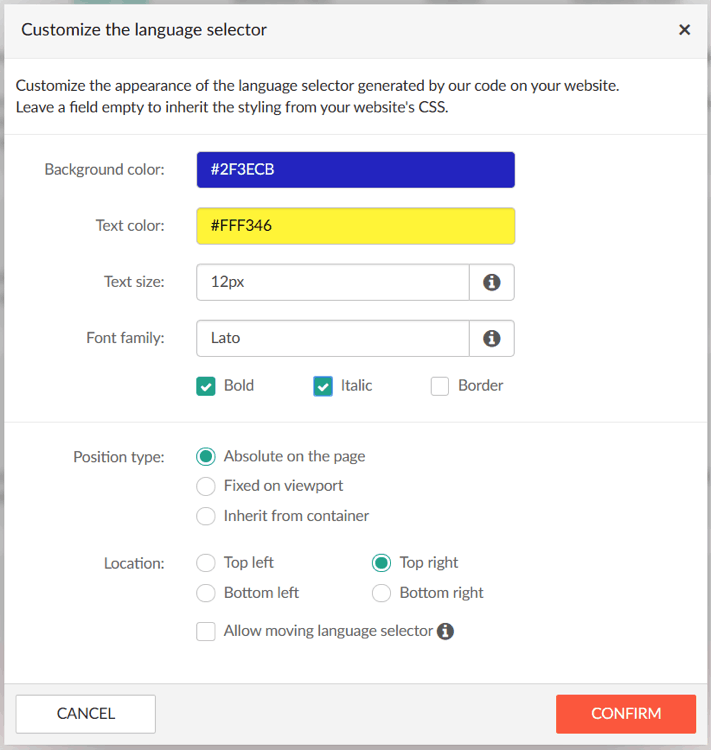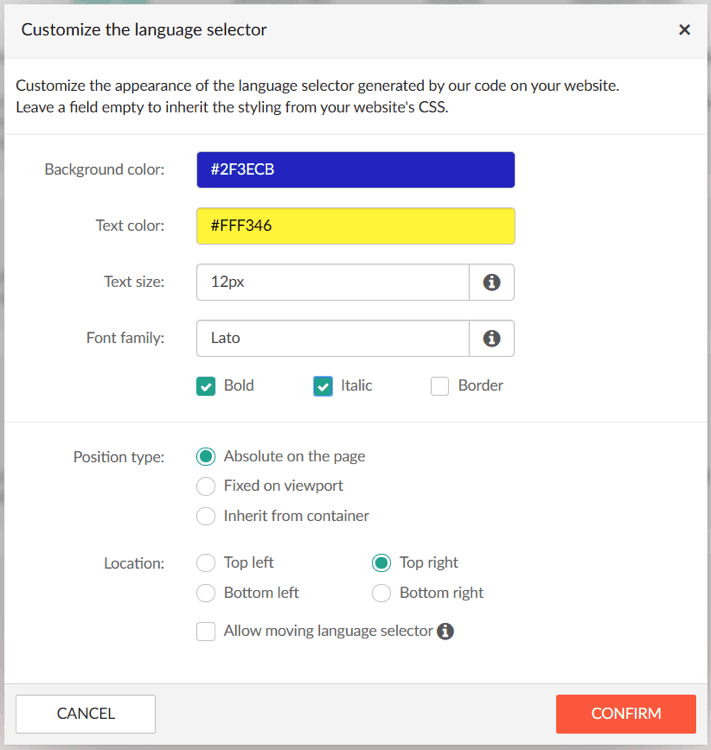 Let's start with the visuals. The language selector appears on your website automatically when you publish your translations and install the code snippet to your website. In this way, your global audience can choose the language the content is displayed in. 
With the language selector settings, you can customize the appearance of the language selector on your website easily. For advanced customization, you can use CSS. It's a great option for those who are highly consistent when it comes to their brand aesthetics. 
#2. Business units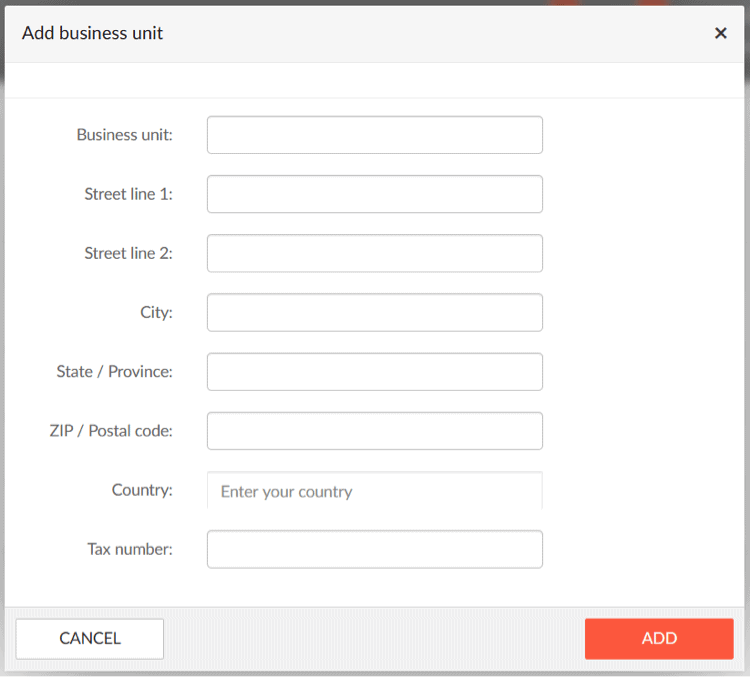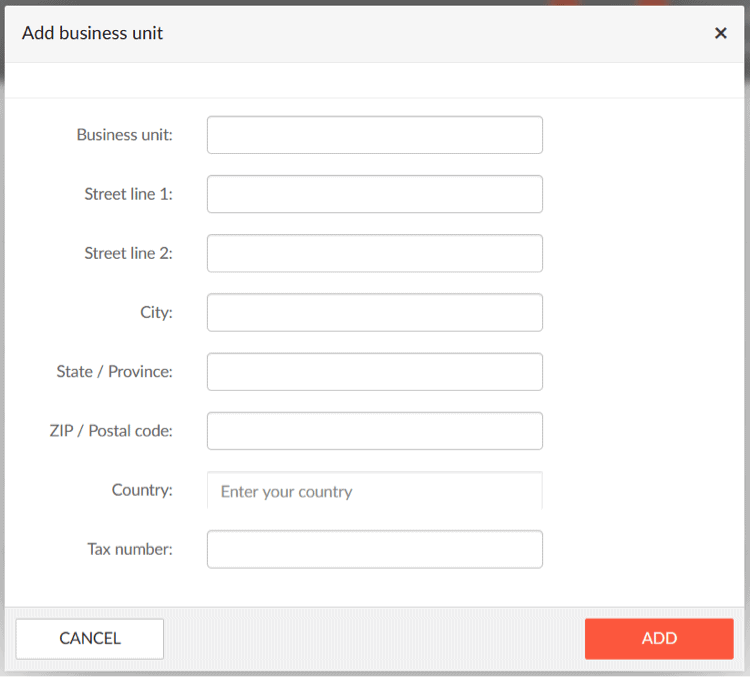 Global companies require more customization in translation projects, simply because of their scope. If you have many offices around the world, you will need a separate invoicing for each unit to allow you to categorize your teams and assign them to different business units or branches. It's possible thanks to business units feature!
Business units feature will also allow you to make Translation Memory and Terminology Repository consistent across offices by making it accessible to all of your company branches. Managing translation projects globally has never been easier!
#3. Machine translation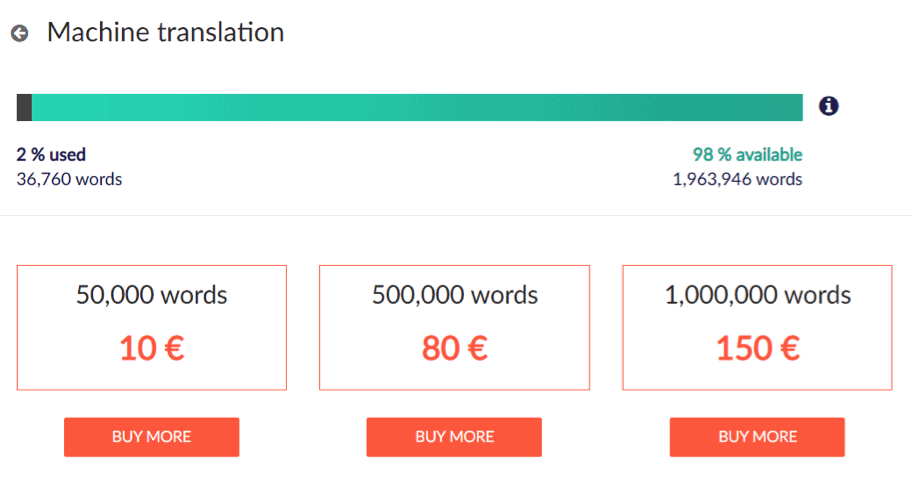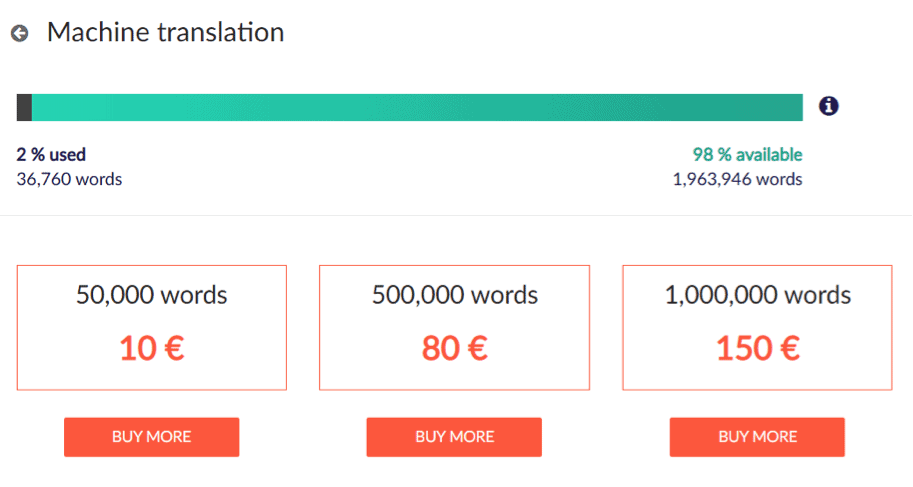 Choosing the translation approach that is suitable for your business may be complex. It all depends on the content, the limit of translated words that you have left and preferences when it comes to specific projects.
That's why you should be able to enable and disable machine translation when you need it. At Text United, you can do it on your account level, preventing the users from using machine translation when necessary.
#4. Dashboard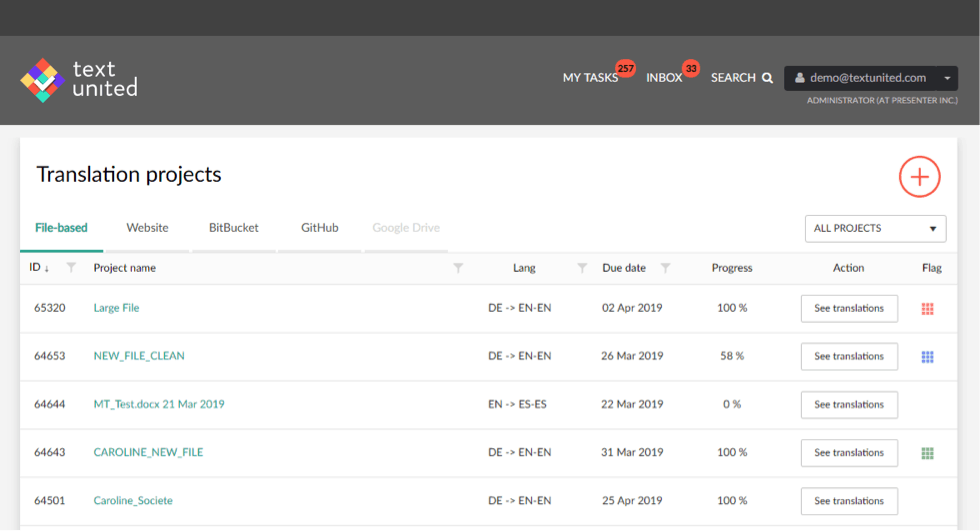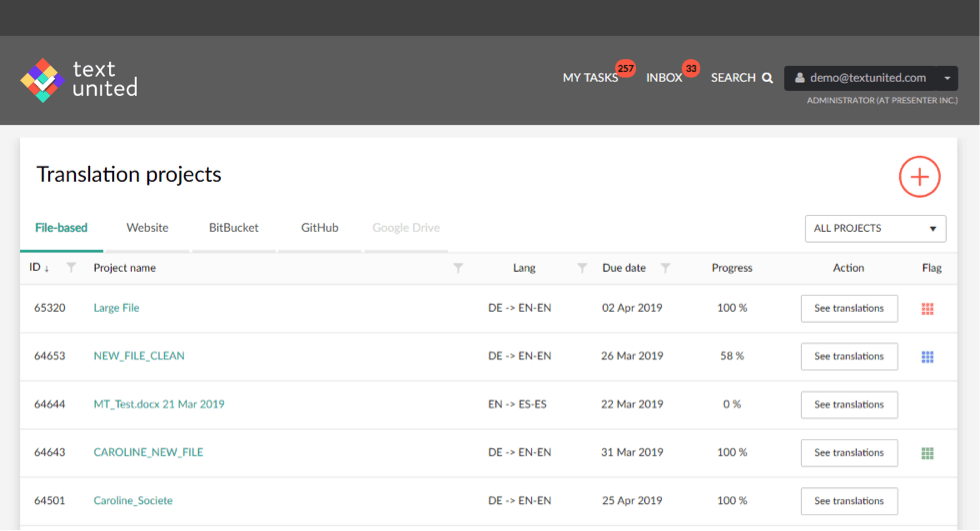 When it comes to managing translation projects, clarity is extremely important. At Text United, the default dashboard that contains a list of projects can be customized in the Company settings option. How is that connected to customization in translation? Thanks to this option you can choose what projects the list should display (outsourced, only assigned to you, completed, etc.) and the number of projects per page.
You can also flag the projects with different flag colors, marking the ones that require additional steps in their workflow, like additional reviewing, archiving or deleting projects. Prioritization is important!
#5. Privacy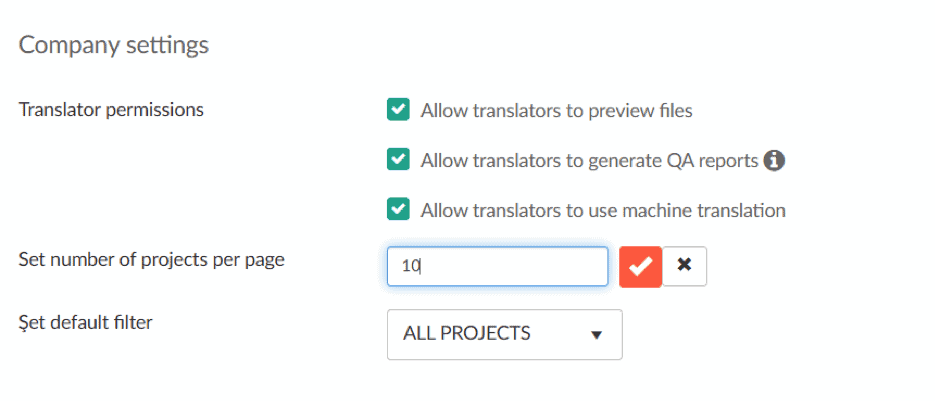 There would be no customization in translation without the privacy issue. At Text United, you are always in full control of the privacy of your files. If you don't want your translators to have access to files, you can turn off the preview option. Additionally, the QA report (which is a downloadable file) can be disabled for your projects too, so that you can restrict the access to your files completely.
Translation projects customized for you
Do you have any questions about the features that we presented? Or maybe, you would like to discuss the subject of customization in translation and what features you would like to use to customize your workflow? In any case, feel free to contact us – no strings attached!