Before you raise your eyebrows in disbelief looking at the title: yes, we know that we've already written a few articles about the importance of context. But can you really blame us? Without providing context to translators, the outcome might not be satisfying, to say the least.
The truth is that providing reference material to translators is extremely important if you want to achieve a high-quality translation. Let's not forget it also affects the turnaround time! That's why in this blog we will focus on four ways to provide context to translators so they are happy doing their job, are you are happy with the results.
#1. Detailed instructions from project manager
Project managers usually have it rough. They have to supervise the project, monitor the progress, introduce the changes,  and on top of that, communicate both with the client and translator. This is where the first step should be made – project managers should be able to pass all the detailed descriptions and provide the context to translators in the easiest way possible.
At Text United, project managers can create multiple, detailed instructions for the translation project and choose who will receive them as well! Like this, the information is out there, the collaboration is smooth and there is no space for miscommunication.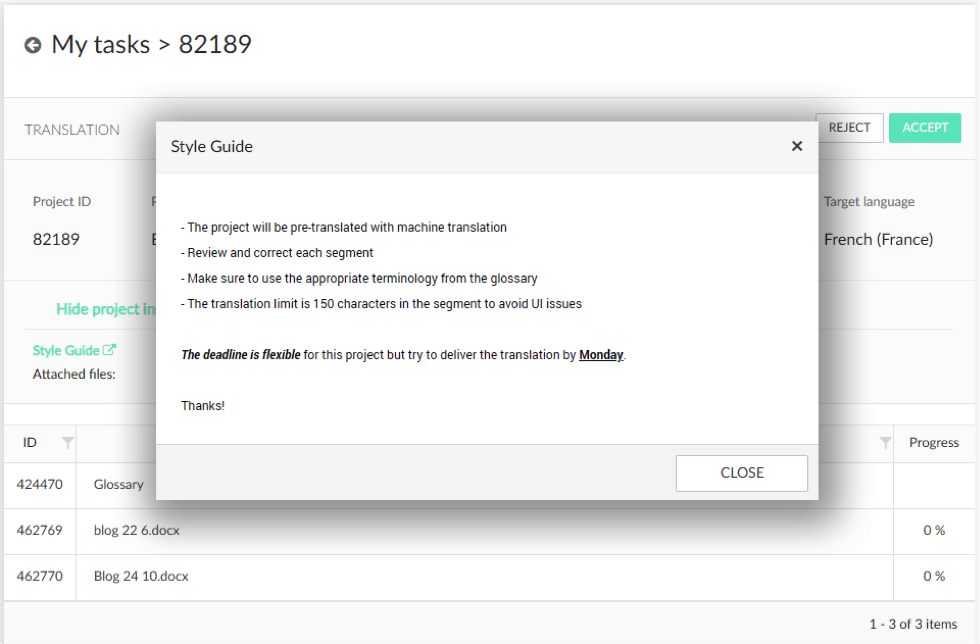 #2. Glossaries
Glossary, a.k.a. company dictionary a.k.a. terminology repository is typically a collection of terms used by your company which helps you keep the consistency across your translation projects. Creating one is the easiest way to provide context to translators.
At Text United, the translation glossary is automatically extracted from the project, already including the key terms. The glossary can contain terms that are approved, but also those that are prohibited for translation. The translators will have proposals available when translating a segment and will know which terms to use (or not to use).
#3. Reference material
Reference material helps translators to really understand what is being translated. Depending on the type of document, it's really useful to provide a few sample pages or images so that the translators see how this type of content is supposed to behave when translated.
For example, if you localize software, add a few images of the UI. At Text United, you can even add reference images for individual segments in case you need to specify the context in more detail or add videos when translating subtitles.
#4. Character limits
A translator can't magically know if there is a character limit for what they are translating. This can become a critical issue – asking for translations to be shortened after they have already been done only slows down the process.
At Text United, you are able to set up precisely how long the translation for an individual segment can be. When you deal with software translation, you can even choose the exact number of characters allowed in the target segment. If the translator exceeds the number of allowed characters, they will get a warning message after confirming the segment. Problem solved!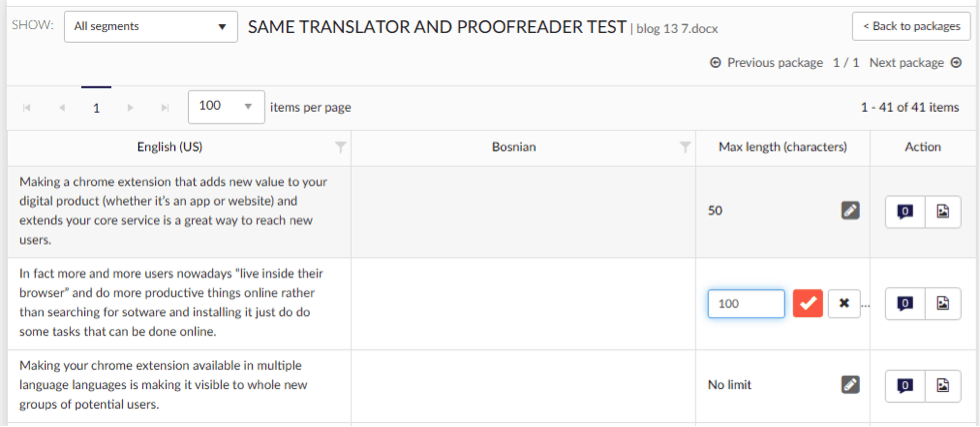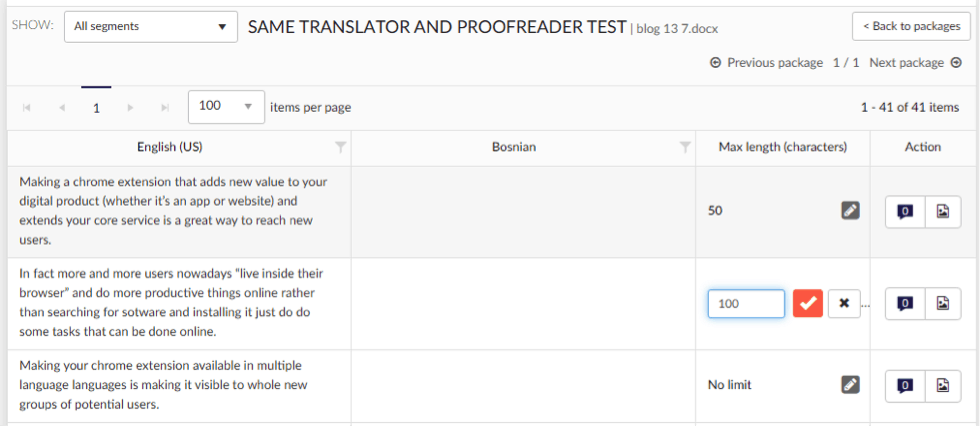 Providing context is easy with the right tools!
Would you like to test them out yourself to see that providing context doesn't have to take an awful lot of your time and the whole translation process can be smooth? Or maybe you have questions about the types of references that you can provide within the Text United system? Either way, don't hesitate to contact us – we will gladly help you with any challenge coming your way!