The majority of global companies use a great number of industry-specific words, and all of them need to be accurately stored, shared and translated. Terminology Management is one of our favorite tools because it provides coherence and flexibility during project completion.
As it is usually the case, it's not enough to simply keep all of these industry-specific words in one place and for your workflow to be clean. To optimize your translation project, one should know how to operate within your company dictionary and manage the approved and rejected terms. We want to help you understand how to do this in the most efficient way – by publishing a handy tutorial. Just keep on reading!
Basics: Approved and Rejected Terms in Terminology
A Company Dictionary allows localization project managers and terminologists to manage, edit and add detailed information to individual terms that are used across and throughout translation projects.
At Text United, a Term that has multiple translations is called a Concept. A concept contains multiple translated versions of a particular term and additional details such as a description and picture.
The company dictionary consists of five parts: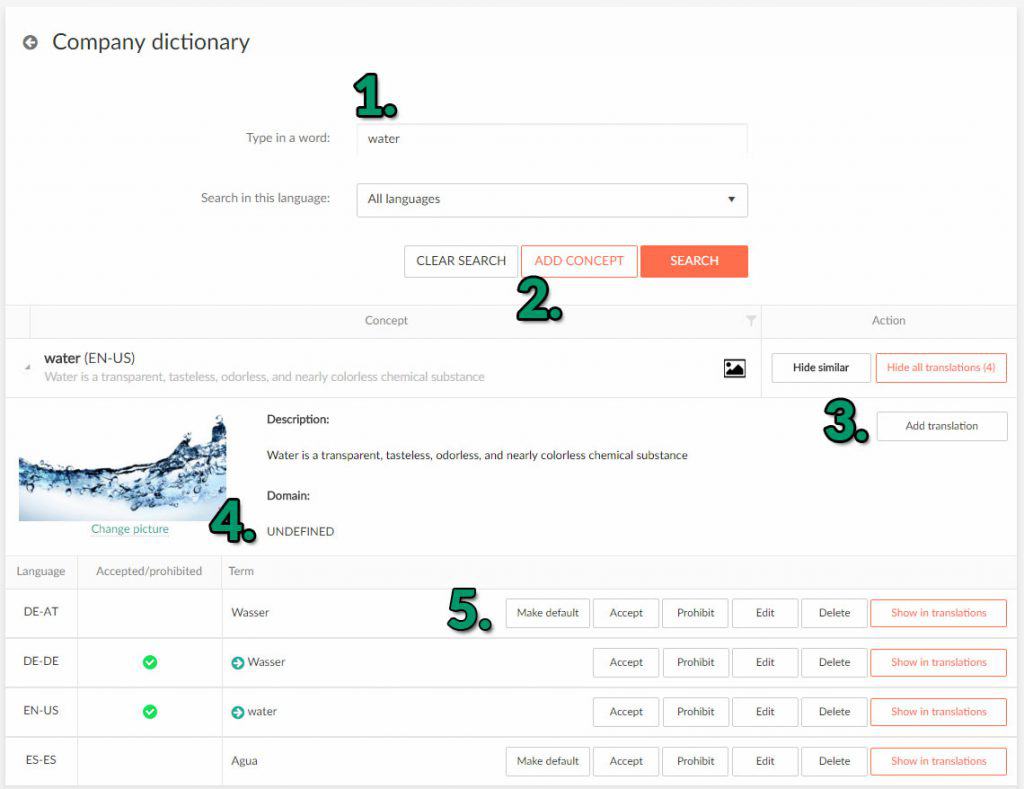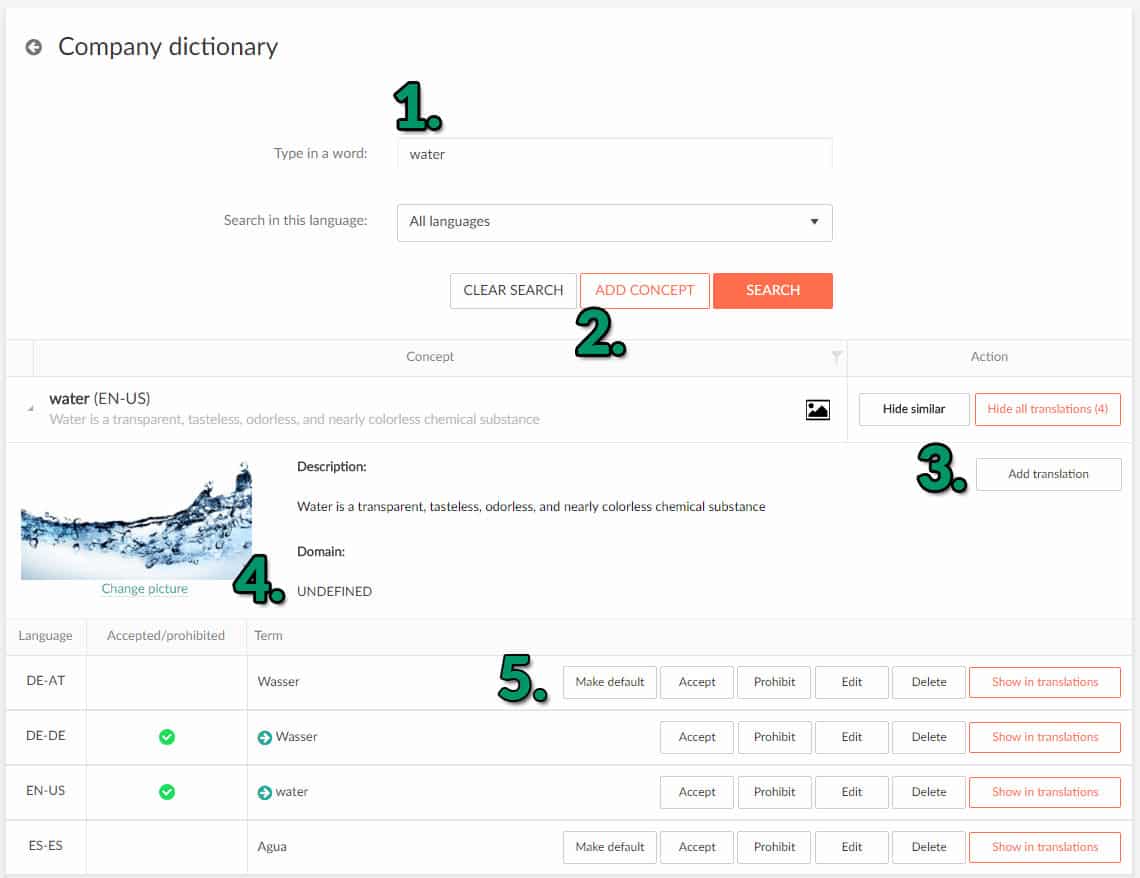 Search: where you look for a term or concept within your terminology database
Add a new concept
Add new translations for a concept
Edit picture and description of a concept
Accept and Prohibit, Edit or Delete term options
As a project manager or terminologist, you can access the company dictionary by logging into Text United, bringing up the search bar and searching for a term. Yes, that's it! This will bring up the Company Dictionary UI.
Accepted and rejected terms will show up as terminology proposals to a translator. The translator will be able to preview details about a particular term in the terminology section of the translation editor, seeing which terms are marked as prohibited and which ones are marked as default. Piece of cake!
If you want to check whether a translator used a prohibited term, the project manager can generate a Quality Assurance Report for each translation project in progress.

But… How Do Translators Know If a Term is Approved or Rejected?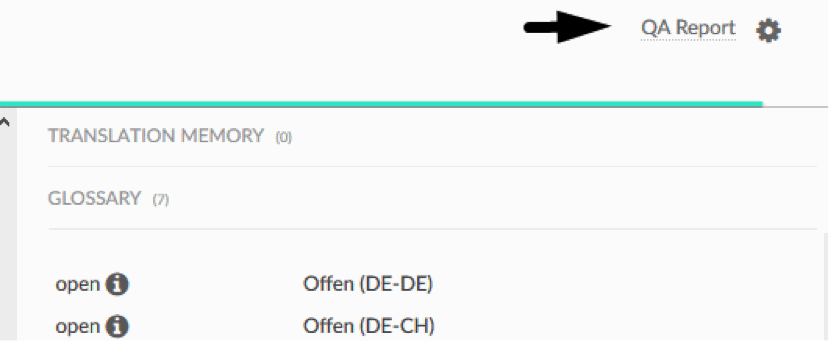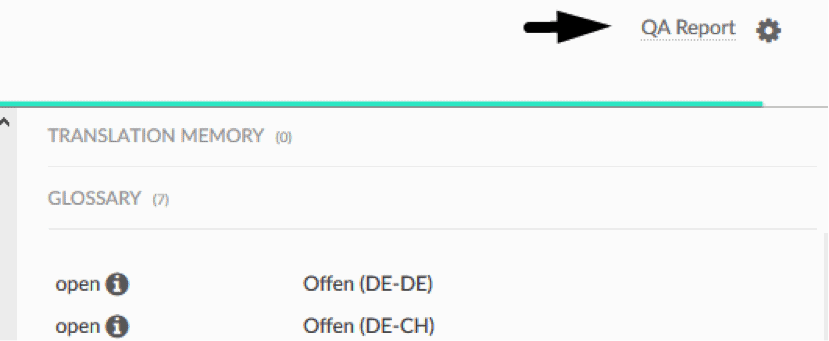 The best part is that translators are able to generate a QA Report themselves! They can do this at any time during the translation process to control and plan their workflow more precisely. The QA Report immediately shows any errors in the translation – imagine how much hassle and time can be saved thanks to this option!
The scope of errors that are reported include:
– Warnings for individual segments including numeric mismatches, incorrect order of tags and the presence of double spaces: this is essential for the aspect of localization
– Translation consistency: if similar segments were translated differently
– Terminology: If the right terms were used in a segment.
Since Text United is a collaborative platform, we make sure that it's easy for team members to communicate with each other. A project manager or a translation reviewer can interact with the proofreader and translator by using the comments option, available for each individual segment (we also wrote the blog about using comments – check it out here)
Additionally, the reviewer or an In-Country Reviewer can approve or reject individual segments. Both the translator and proofreader will receive a notification for each comment left by the reviewer or project manager. Because of this, they can easily filter out segments that were approved or rejected, initiate a dialogue and manage the project in a way that is easy for everyone in the team. The outcome: cost-effective, productive and collaborative project management.
Are you ready to manage your Company Dictionary?
Check out our previous blogs on Terminology Management:
Why Terminology Management tool is crucial in Website Translation Projects
and
How to Make the Best of Terminology Management