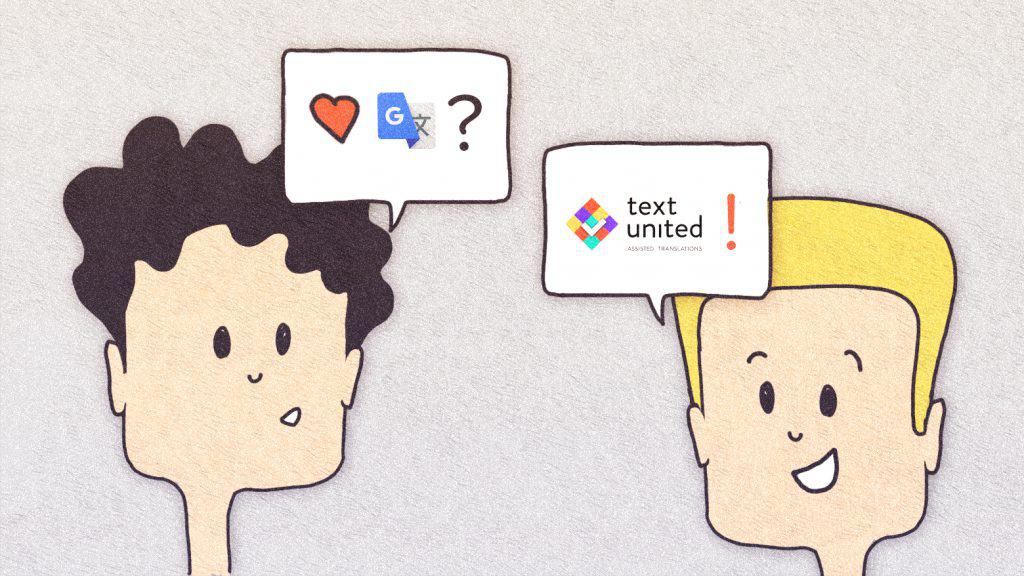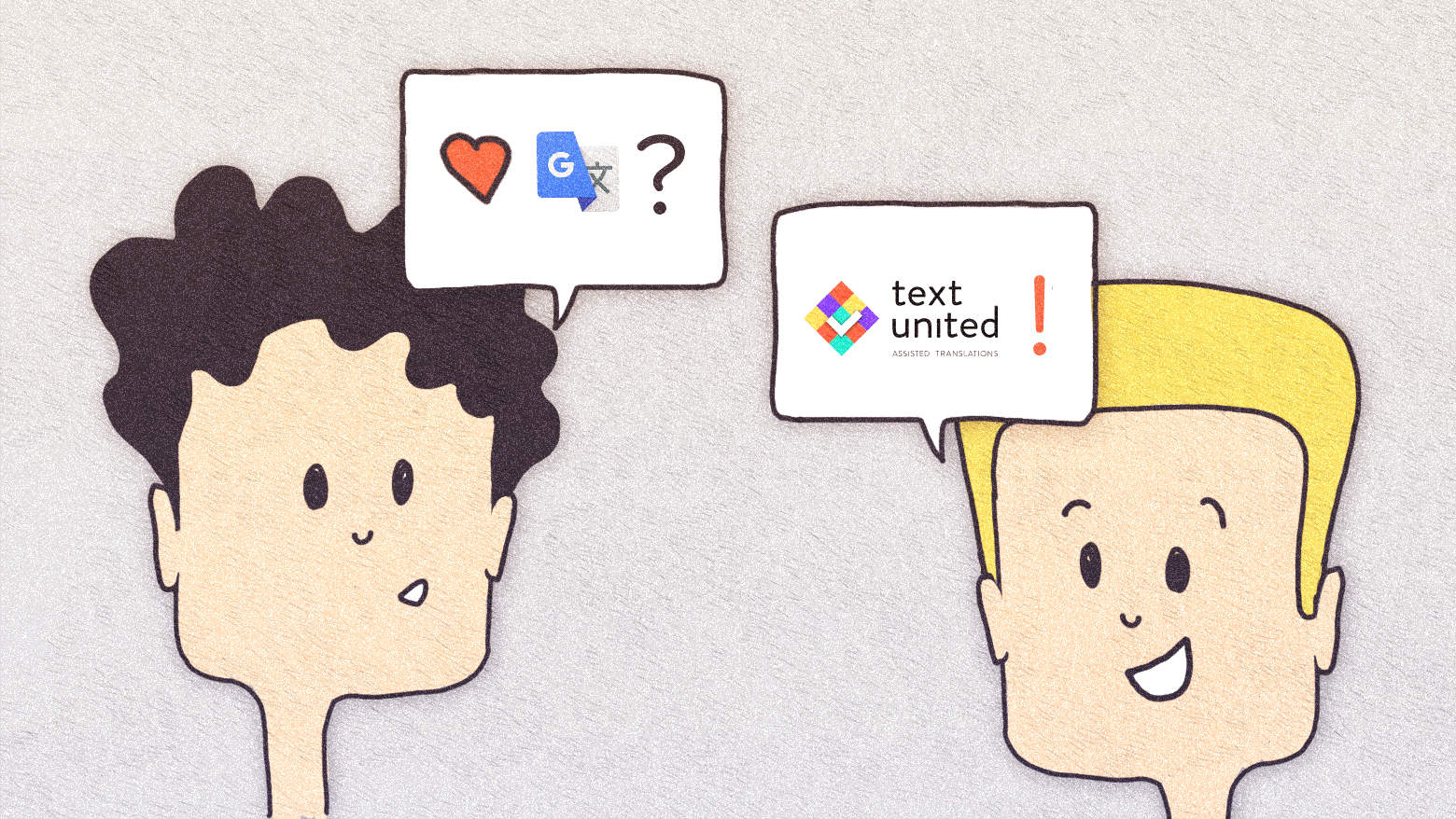 Skilfull translation project management requires keeping your workflow clean. The number of files, repositories, and e-mails exchanged to finalize the project very often seems infinite. In fact, before starting any work, clients often ask us this important question: What can we do on our end to ensure a smooth and successful translation project?
While the answer seems to always point to building the right team and proper planning, many seem to forget that the spirit of collaboration between the client and the translation team must be strong. Without clear and open lines of communication, projects can have delays and these usually result in unexpected cost overruns.
As a company that believes that collaboration (or lack of it!) can either make or break the project, we put a lot of our attention on how this aspect of our translation solution is influencing our users. In this blog, we explain how to work with the comments to facilitate collaboration among the translation team. Keep on reading!
Collaboration Platform Workflow
Text United TMS provides a seamless collaboration platform for all team members involved in a localization project. Workflow for a high-quality translation project will usually look like this:
#1.Project manager uploads files for translation
#2. Translator enters the translations
#3. Proofreader corrects eventual mistakes
#4. An in-country reviewer will review the translations and approve or reject individual translated segments, collaborate with the translator and proofreader to adjust the final changes
#5. Project manager completes the project
#6. Translated files are generated
Where do comments jump in and how do they really help to facilitate collaboration among the team? Well, to start with you need to pay attention to pre-existing assets to utilize for translation. Whether you managed translation projects before or just imported a terminology database and translation memory to the system, these things should be communicated and discussed with the translation team. Most common existing assets include style guides, terminology and translation memory. Let's explore how can specific team members handle the comments to influence the collaboration factor.
Collaboration in Localization Projects
It really doesn't matter if you choose to project or you organize and manage the translation team yourself. An advanced translation platform should provide a transparent platform where the project creator (Project Manager) can see who will translate the project.
At Text United, the project manager has insight into the project details and translation team. There they can find the contact info of the translators and proofreaders involved. This exactly where the collaboration factor kicks in. The project manager can interact with the translator and proofreader directly through the platform.
This interaction looks exactly like this: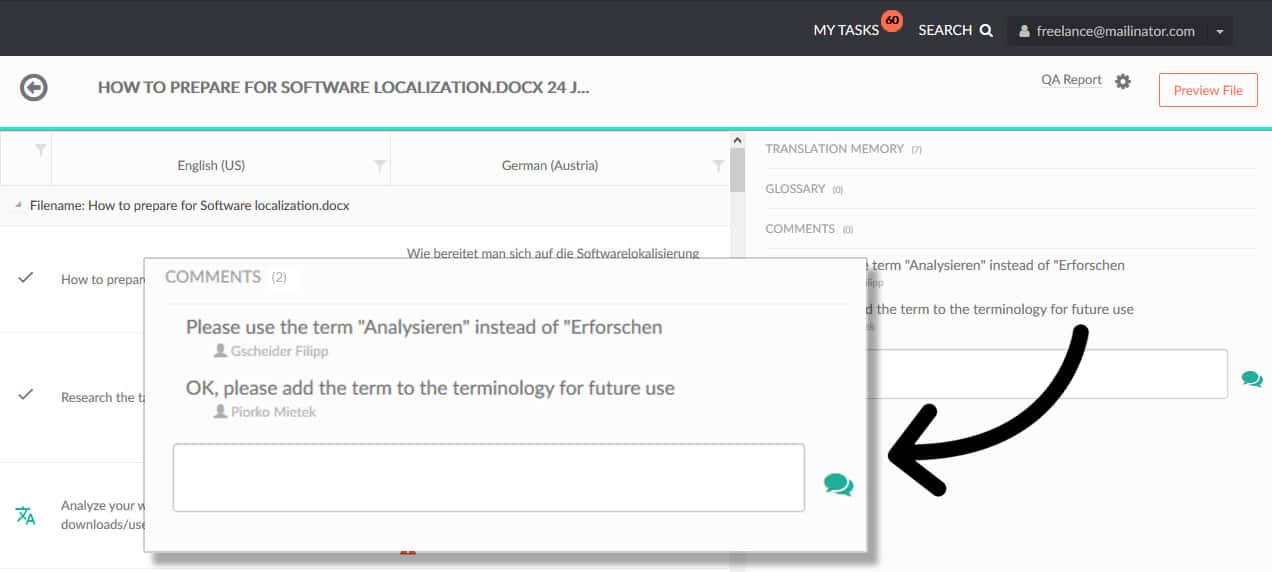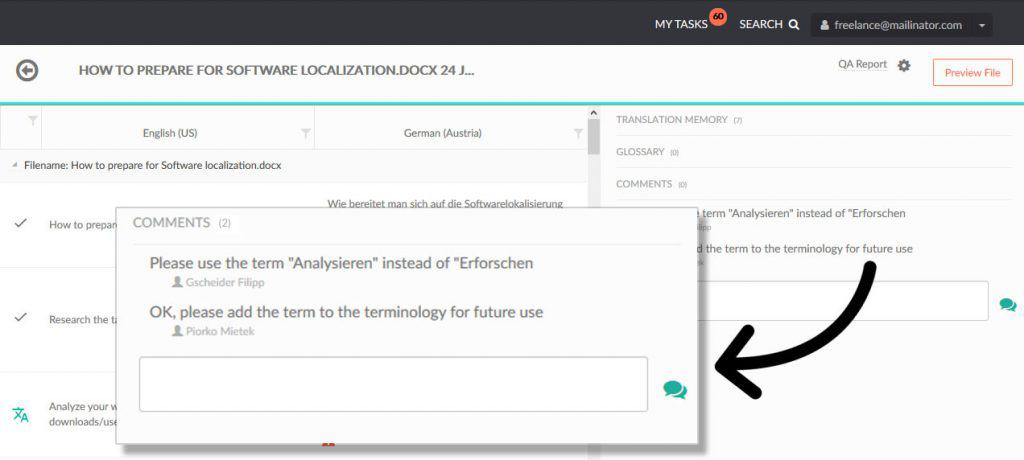 In-Country Reviewer's Role and Its Impact on Collaboration
The in-country reviewer handles the task to review and approve the translated content. While the Project Manager has the options to preview and leave comments for each translated segment, the In-Country reviewer has additional options to accept or reject translated segments. Both team members can also add reference images for each segment individually.
The project creator for internal localization projects will get the in-country reviewer's task by default for each translation project that they create unless specified otherwise in the Desktop app.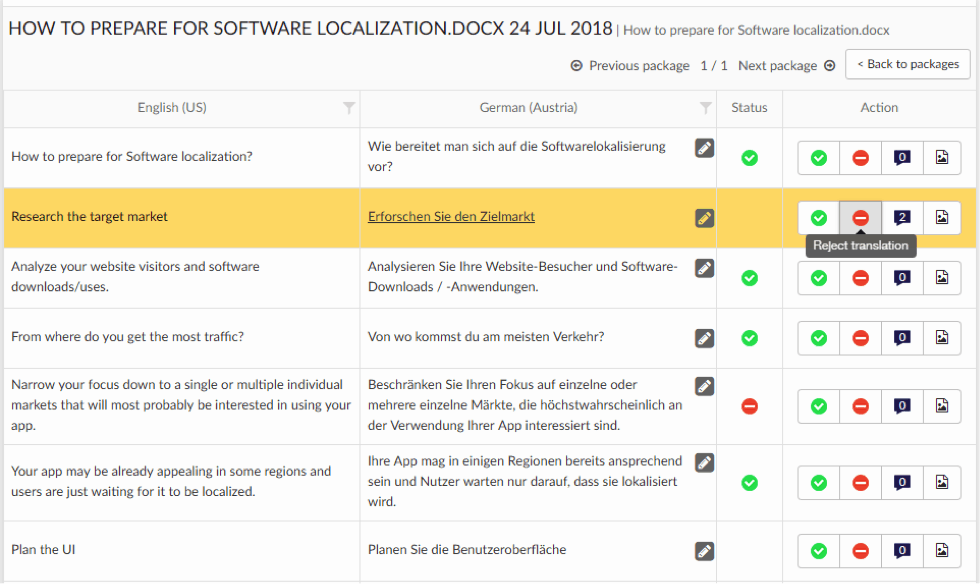 Finally, let's not forget that all translators receive notification for each comment. They can filter out approved or rejected segments in the translation editor and correct them according to the feedback from the reviewer. Additionally, segments with comments can be filtered out as well.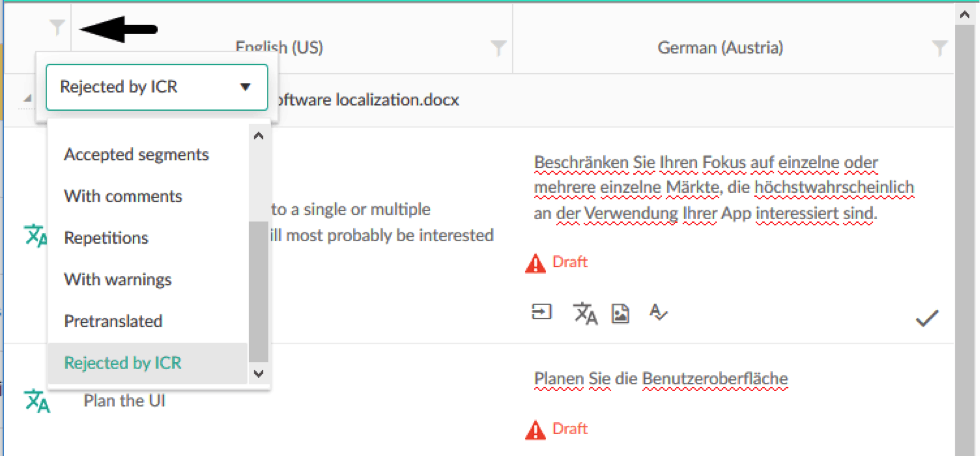 Remember: Communication is The Key!