According to the Oxford English Dictionary (2018), translation is the process by which a particular language or activity is converted to another form of the same meaning for easy comprehension and usage. It involves a conversion of one language to another for the sake of an audience.
In computing, computers only understand binary (machine code). Due to the fact that programmers prefer to use high-level and low-level languages for their computing, a translator is required. A translator – with respect to computing – is mainly used for the conversion of a high-level language called a source code into machine language. The source code is taken by the translator as an input and is translated into the target language as an output.
There are different types of translators; the compiler, the interpreter and the assembler: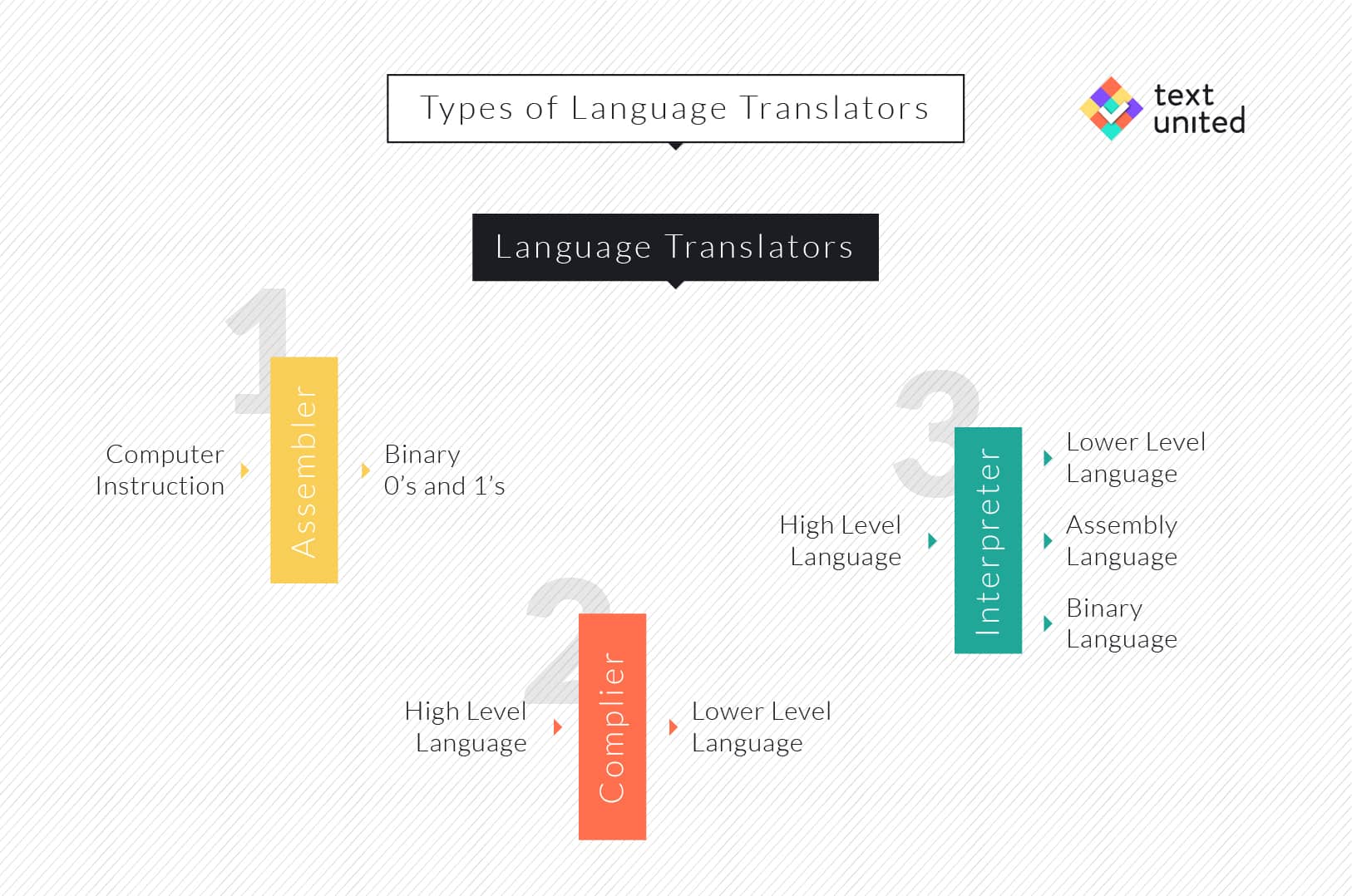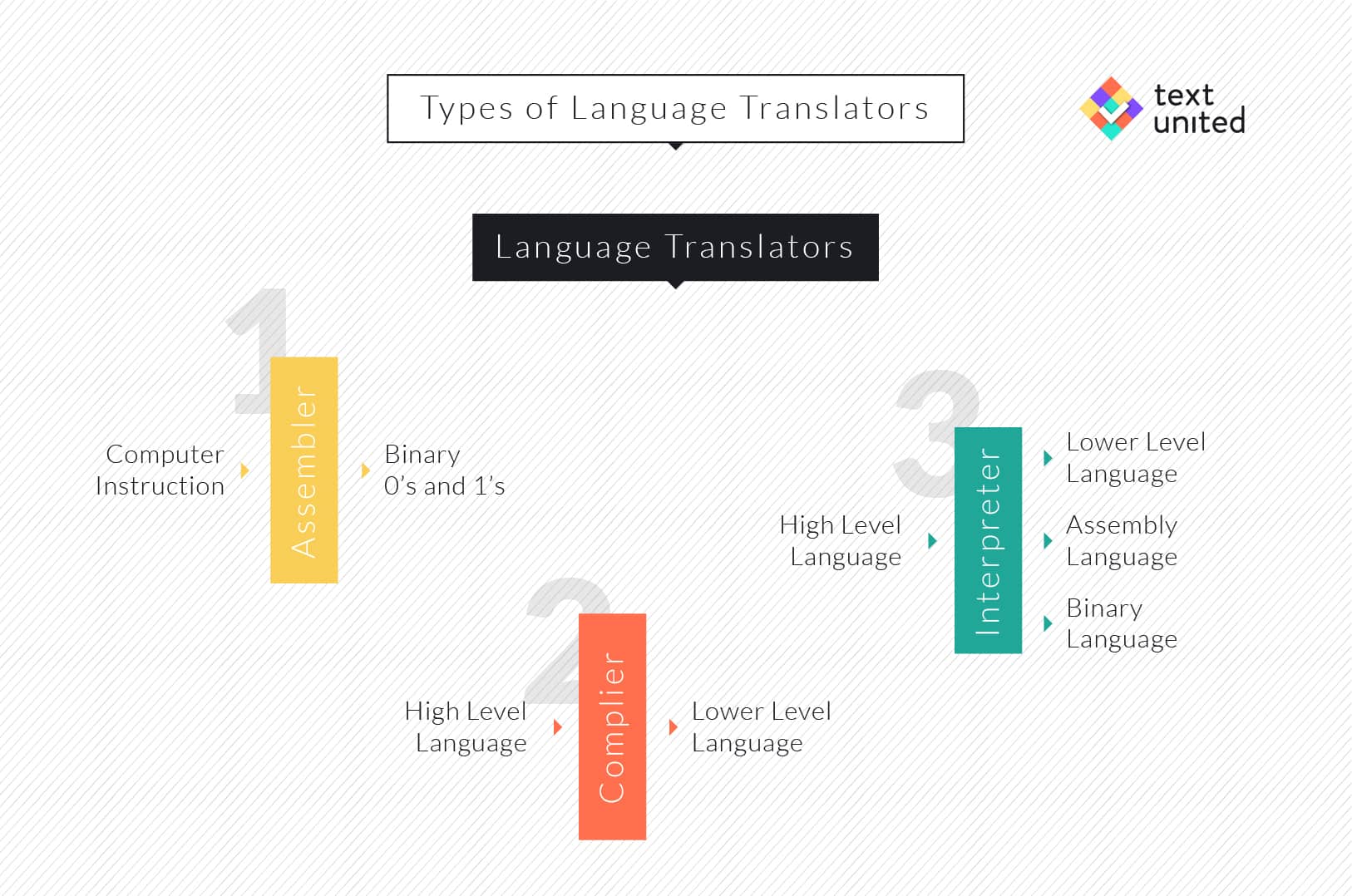 The role of the compiler and interpreter is to convert high-level language to low-level language. The main difference is the mode in which they detect and report errors encountered within the program. The compiler translates the entire program before reporting an error detected within the source program, while the interpreter translates line-by-line and reports as soon as an error is encountered. This makes debugging easier compared to the compiler, as the process stops immediately once an error is encountered. This mechanism is mainly used for the translation of the assembly language code into machine language code.
Most businesses today work exclusively in the English language, which has cost many companies a fortune. Having the ability to release a press statement worldwide requires a translator who can translate it into numerous languages. This boosts customer strength no matter the size of the business.
It also has the power to facilitate an overseas business partnership, expand market reach and attract global customers. The ability to translate into various languages can be helpful in areas with different language needs, such as travel and tourism.
Last, but not least, translation allows for ease of communication. Culture enthusiasts are not left out, either. The translator is required to ensure ease of communication, as well as ease of learning a new culture.
Cloud-based translation's functionality
When you talk about translation and its types and uses, one thing is one hundred percent certain: the translation needs to be of top speed. In this case, cloud-based simply refers to resources, applications, and services which are made available to users through the internet from a cloud computing provider's servers.
Cloud-based translation is utilized by most companies to enhance functionality or increase capacity without incurring increased costs such as that of training in-house staff. In summary, cloud-based translation is translation performed using a cloud-based server.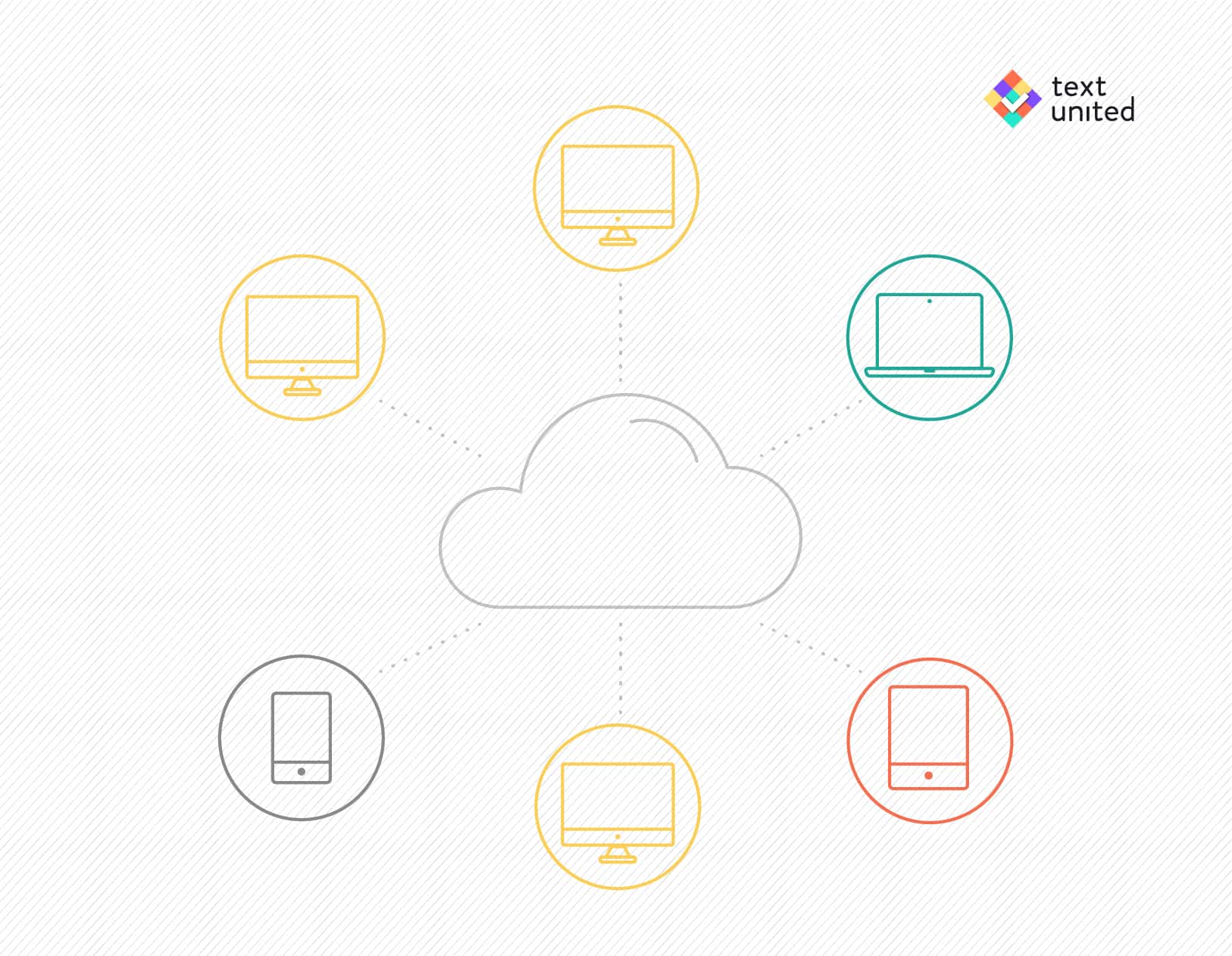 Features of a cloud-based translation include:
#1. Fast, dynamic translation
Cloud-based translation has the ability to build custom models that are specific to the user's needs, as well as using predestined models. This is done using mechanisms like the AutoML translation. This highly responsive mechanism enables fast translation of source text to target language for websites and applications.
#2. Translating many languages at once
Cloud-based translation supports more than 100 different languages from Afrikaans to Zulu. Thus, this approach can help to translate many hundreds of language combinations.
#3. Detecting new languages
In cases where the source language is unknown, detection of language is done by the cloud-based translator. This underlying technology is updated constantly, and the translator's ability to detect new languages is attributed to the improvements from Google research teams.
#4. Simple integration
Cloud-based translation is not difficult to use in practice. All that you need is the content obtained through HTML.
#5. Simple, affordable pricing
The cost of translation is a factor in determining which translator to employ. Cloud-based translation, with all its advantages, is cheaper than most other forms of translation. This is due to the fact that the cloud-based translation usually charges on a per-character basis.
Why should you opt for cloud-based translation?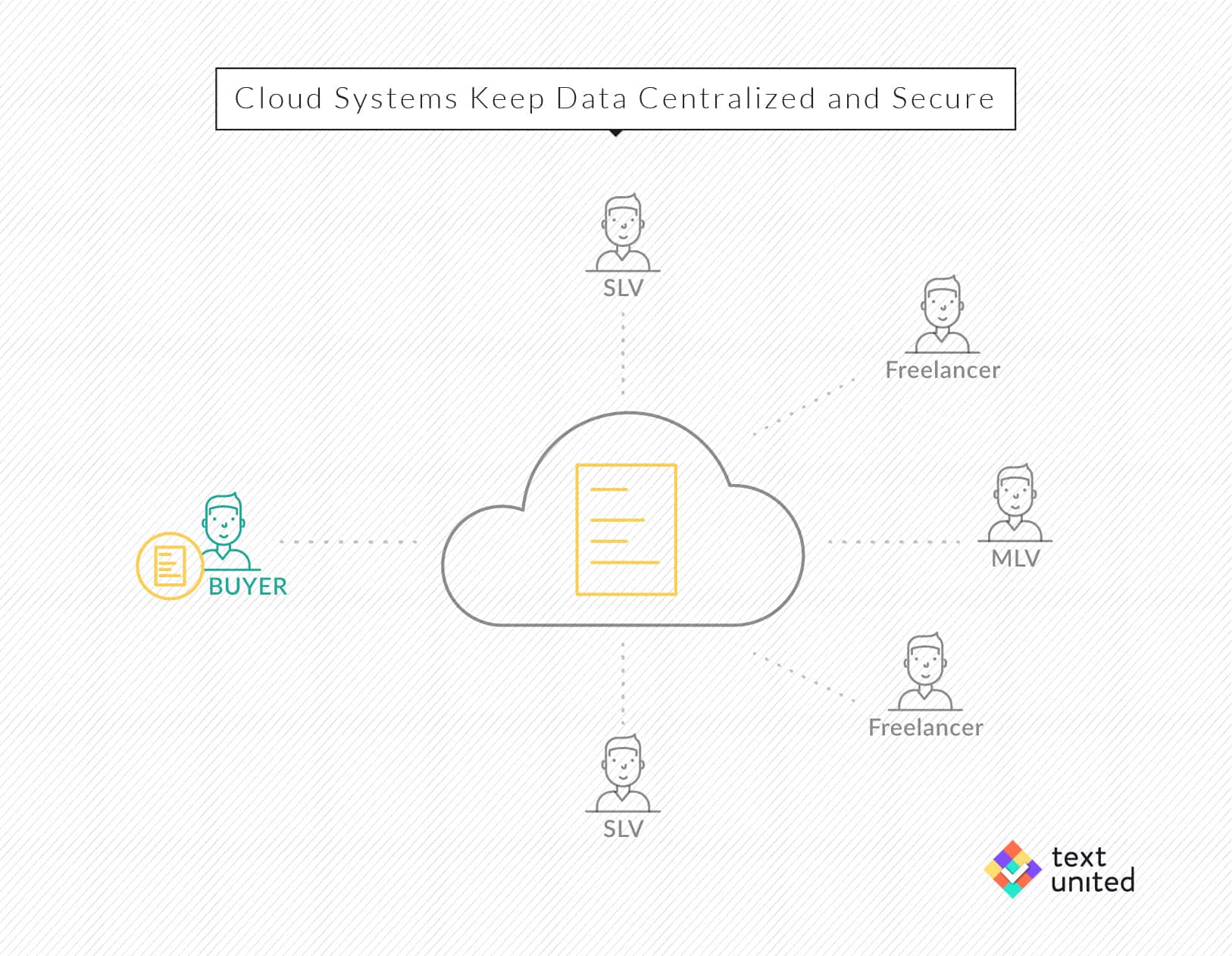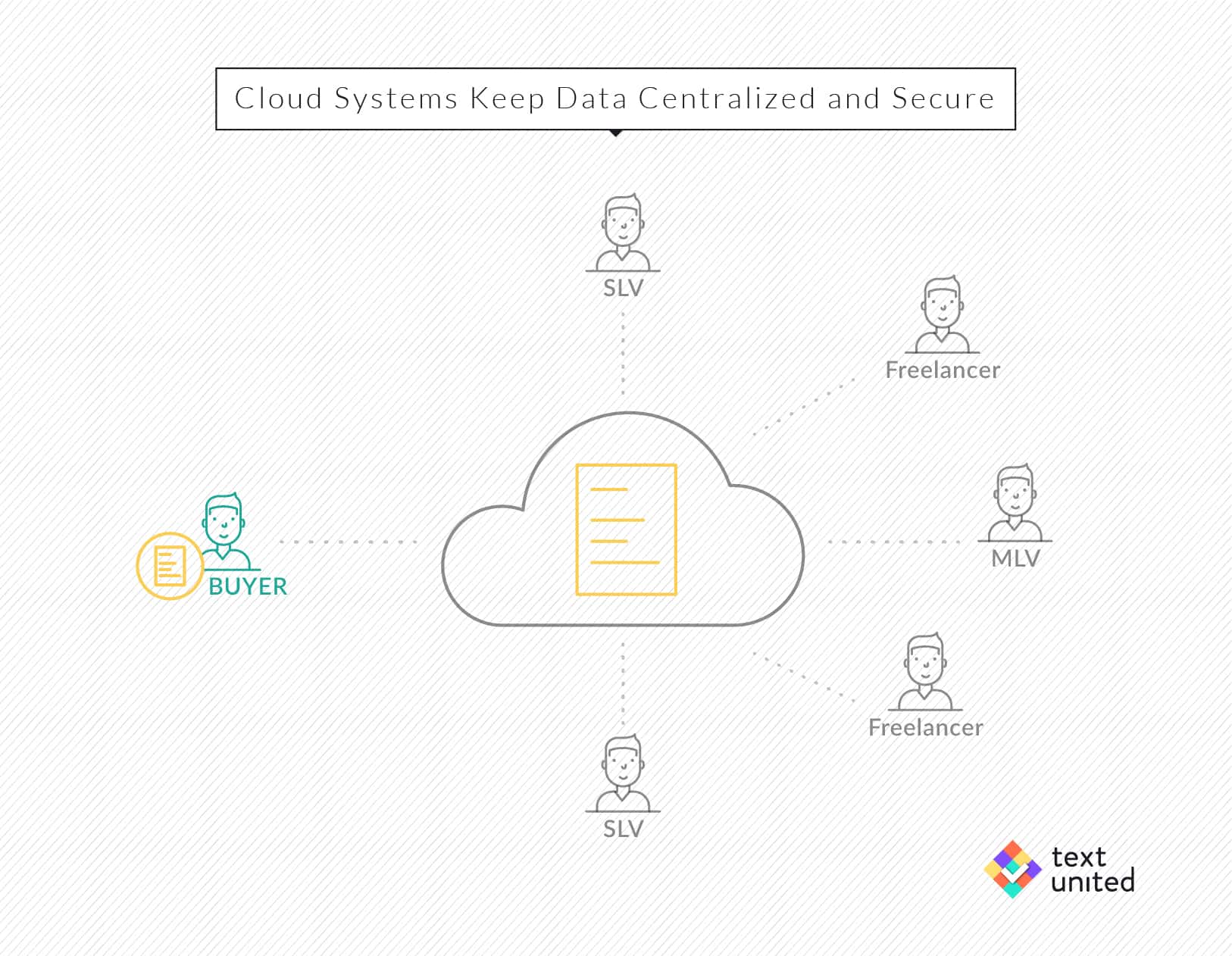 #1. Flexibility
The cloud-based server offers the flexibility needed to scale any business. Taking under consideration the possible number of stakeholders, the bulkiness of files as well as the complexity of workflow, the cloud-based server is able to handle all challenges effortlessly.
#2. Speed
A cloud-based translator can translate at a very high speed, allowing you to keep up with a tight deadline. You do not have to worry about collaborative translation workflow, as the same version of the work is what comes out at the end of the process, due to the embedding of all the features needed for translation in the particular cloud-based translator.
#3. Security
A cloud-based translator provides security for data, as outages and data loss are big risks to companies. Apart from the fact that this server type reduces the cost of system maintenance drastically, it also provides an overall high system stability, thus reducing the chance of data loss.
Other advantages of a cloud-based translation include advanced security, 24/7 availability from any device with internet connection, automated feature deployment without disruption for users, better connectivity, automated data backup, no software installation, storing information in one central location.
In summary, cloud-based translation is becoming the trend of the new age, as it is a great way of reducing management and infrastructure costs, as well as provide real-time collaboration and access to any file, anywhere. Because of the many advantages it has over other modes of translation and the ease with which its technology can be harnessed, it is recommended for future growth.
Author bio:
Taylor Welsh has a degree in Mechanical Engineering and works as a professional technology programmer/writer at Ax Control Inc. — an automation control device service and supply company based out of North Carolina. They specialize in new and obsolete drives, PLCs, HMI, and related control devices. Taylor was also the former President of the North Carolina InfraGard Cyber Club. Please show your appreciation for Taylor's article by visiting their website AxControl.com.