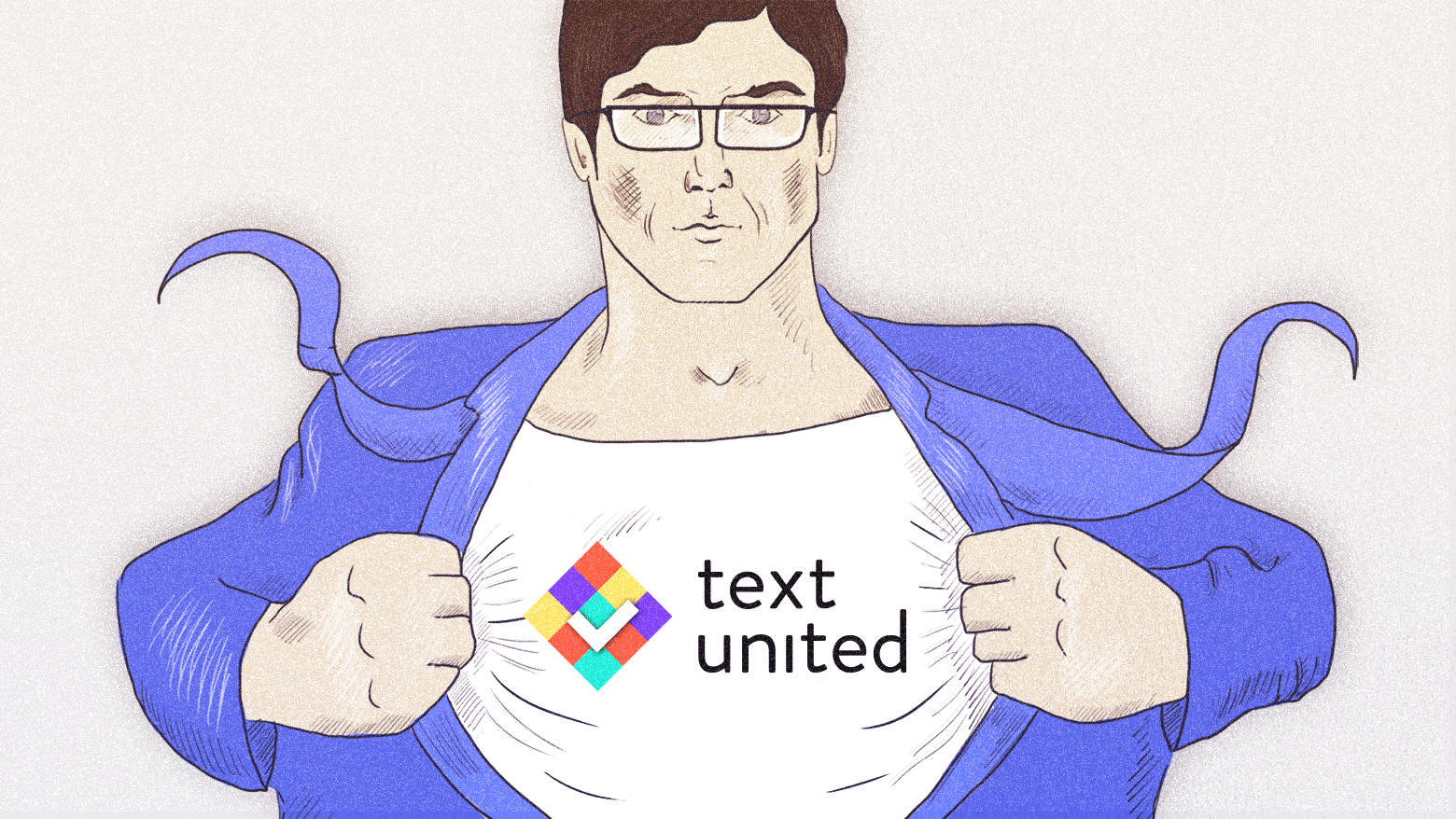 In one of our last blog articles, we covered the top 6 challenges companies are facing when they want to localize their content for other markets.
Today we will talk about how our advanced translation platform helps you overcome most of them, helping you focus on your product and services, and not lose precious time.
In short, we will focus on why should Text United be your TMS of choice how does it provide you with the best translation experience out there!
#1. We provide you with adaptable workflows
One of the main challenges that businesses face when they decide they want to go global is defining who will translate the content. Since might not know which workflow will fit your company's needs best, our system enables you to adapt the workflow until you find the best approach.
Of course, the most go-to option is translating the content yourself, or with the help of your colleagues. This is a very popular solution because it's usually the most easily approachable. It may turn out to be the most effective as well, although this highly depends on whether you and your colleagues are proficient in the languages you are localizing into.
If the DIY approach is not for you, you can simply outsource the whole localization project to Text United. We will find the best translator for your content from our database of over 4.500 verified translators.
Let Text United translate and review it yourself
You can also choose the approach that merges the above two in one – namely, to only outsource some roles to us and to perform certain tasks yourself.
For example, our translators can translate the content, and your team can review the translation. Any combination of roles is possible – we are flexible! If you still struggle with choosing the right workflow for your company, read our blog about in-house vs outsourcing translation projects here.
#2. Communication and Collaboration is the key
With all the potential workflow options, communication is simply the key. Any localization team should be able to communicate easily and efficiently to make the project progress flow without interruptions. This is handled by two core options of our TMS.
One is that all the users working on the project can communicate on a segment level about potential issues and questions, like terminology.
The second one is our newly added Slack integration. With this option, you can create Slack channels for individual projects, and communicate without leaving Slack. This, in turn, reduces turnaround times and minimizes the margin for error. Read more about our Slack integration here.
#3. We provide In-Context Translation at Its Best
If you are translating your website or web app, you are probably wondering how the translator will guess what individual strings mean, without the context provided by the website itself.
Luckily, our platform provides the option to translate the whole website in an Overlay Editor placed over your website. It looks as if you were editing your website like a Word file!
This way, you can make changes to the translation without impacting the actual website design. Once you are happy with the results, you can publish the translation immediately by pasting a line of JavaScript code to your website. Read more about launching your global website in 3 steps here!
#4. We support quite a number of file formats
From our experience, we can say that every company is different. Some use a very specific file type, or a combination of file types, which can easily turn life into a nightmare, as you need a system which can support everything you throw at it.
Fortunately, we support dozens of file types, out-of-the-box. You can read about it in detail here. Our system also includes advanced options, such as custom XML filters, in case you want to automatically exclude certain strings from your XML files.
#5. We provide workflow automation, too
If you use a repository to store your code, how do you export the code from the repository and send it for localization? Simply use one of our integration options.
We integrate with GitHub, BitBucket, SharePoint, Adobe Experience Manager, Slack, Zendesk, and many other systems. If you want, you can also create a customized integration using our REST API. Read more about Text United integrations here.
#6. We know how to cut translation costs with workflow automation
Sometimes you just want to understand the content of the e-mail from a customer, or if you agree with all the terms and conditions. In this case, you can simply upload the content, run automated machine translation, and get the translated file back immediately.
In other localization projects, you translate simple content, so you will want to lower the localization costs. You can machine-translate the whole content, and outsource the translation to a human reviewer who will check the context, fix the style of the translation and correct the micro-errors for a fraction of the price of the full human translation. Read how you can cut translation costs even more here.
Text United team will help you with the What, Who, How, and When!
Feel free to reach out and ask us for advice! You can also test the system yourself for free, here!