We are proud to announce our new audio and video transcription and translation option! Transcription, in the linguistic sense, is the systematic representation of language in a written form. However, in this case, the source for transcription is audio or video.
From today on, you can enjoy the combination of automated speech recognition, speedy machine translation, and talents of incredibly skilled, certified translators, all in one feature. Let's dive in and show you how it works!
Translate audio and video using the transcription option
Very often, the work on the localization of any video or audio material could begin only when there's text already available. Now, when no text is available, it's still possible to automatically extract it from audio or video material! All thanks to a result of our constant system architecture improvements – automated speech recognition.


We integrated automated speech recognition to enable you to create transcription projects. Thanks to this feature, the text is extracted automatically from the video or audio and immediately becomes editable.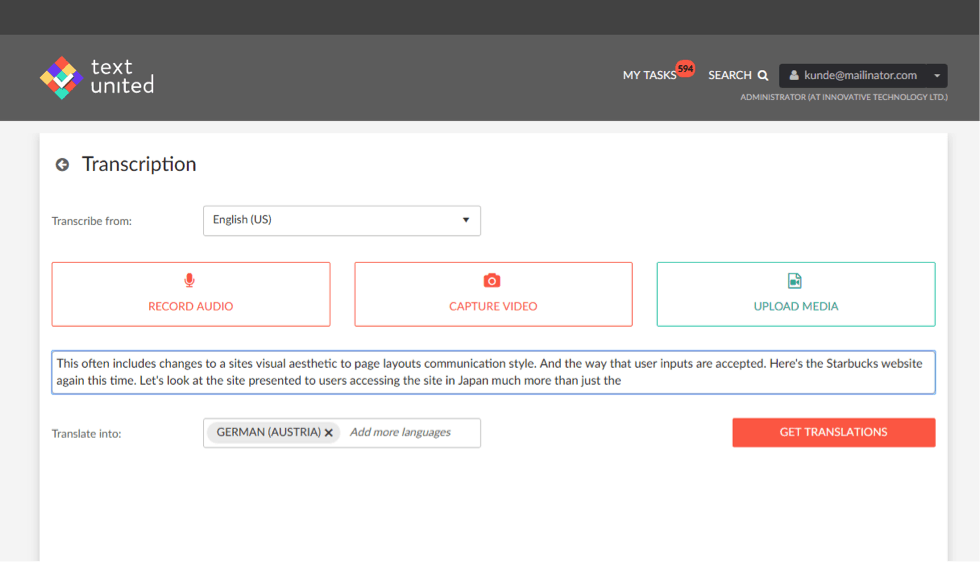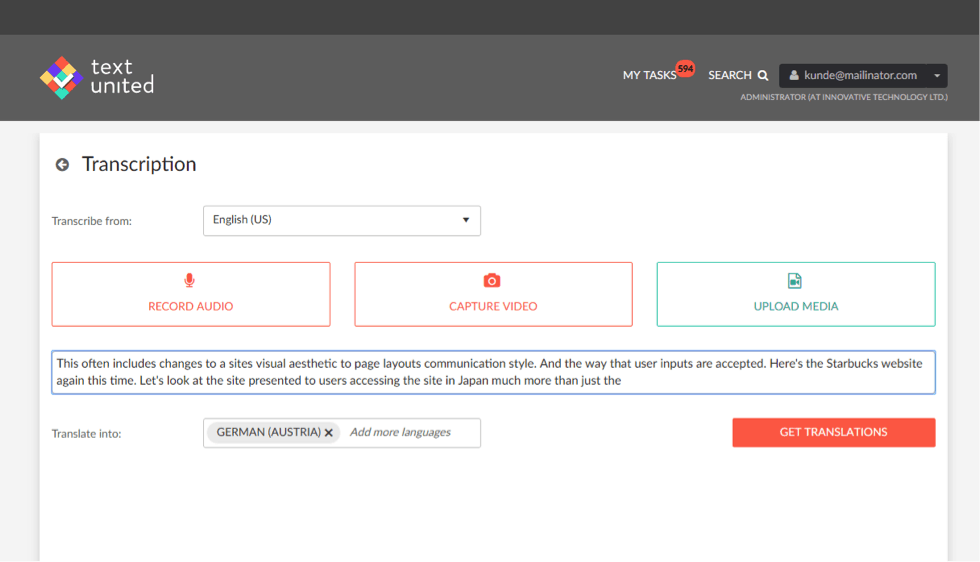 You can machine-translate the text and download the file for further use in your localization project. Or… you can use the help of certified translators to post-edit the machine-translated content.
File upload options
Audio and video transcription at Text United enables you to upload three types of source files.
You can either:
record the video and audio directly in your browser
record only audio directly in your browser
upload a video or audio file for the transcription
Once the file has been uploaded, Text United will recognize spoken words and convert them into editable text.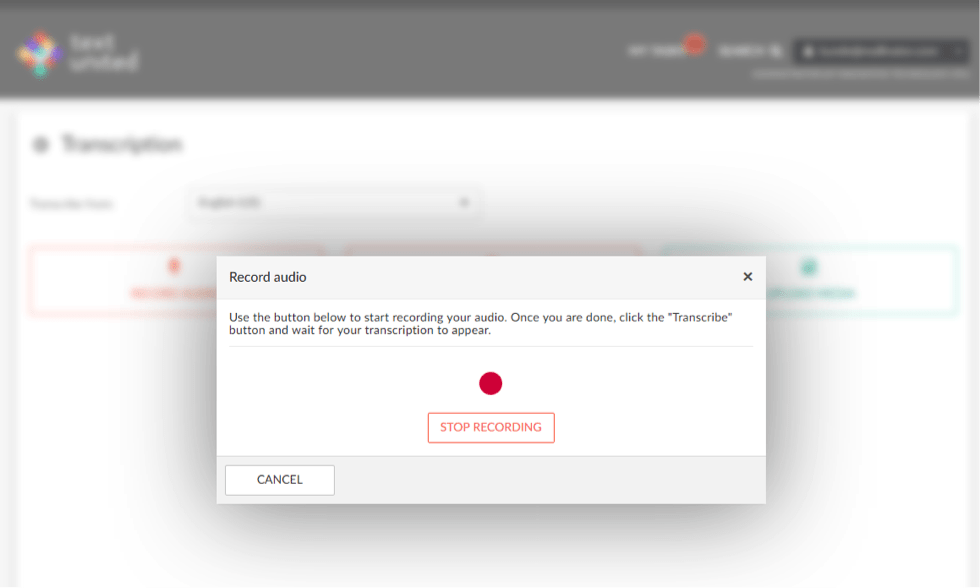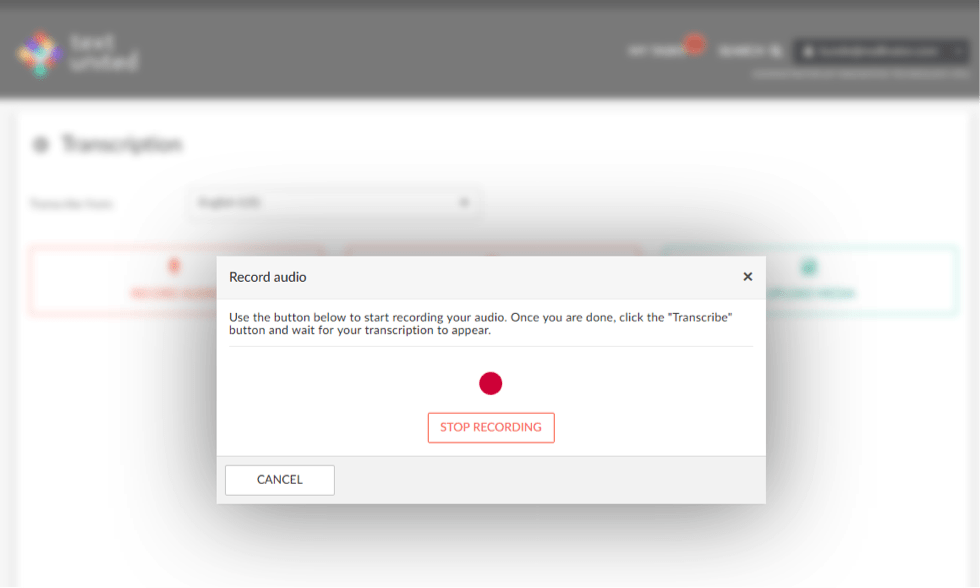 Now, you can create great marketing content for your company and make it global with just a few clicks thanks to audio and video transcription and translation!
Do you have any questions about how our system works or maybe you want to find out about the best approach to translate your already-transcribed content? Feel free to reach out to us for the advice!