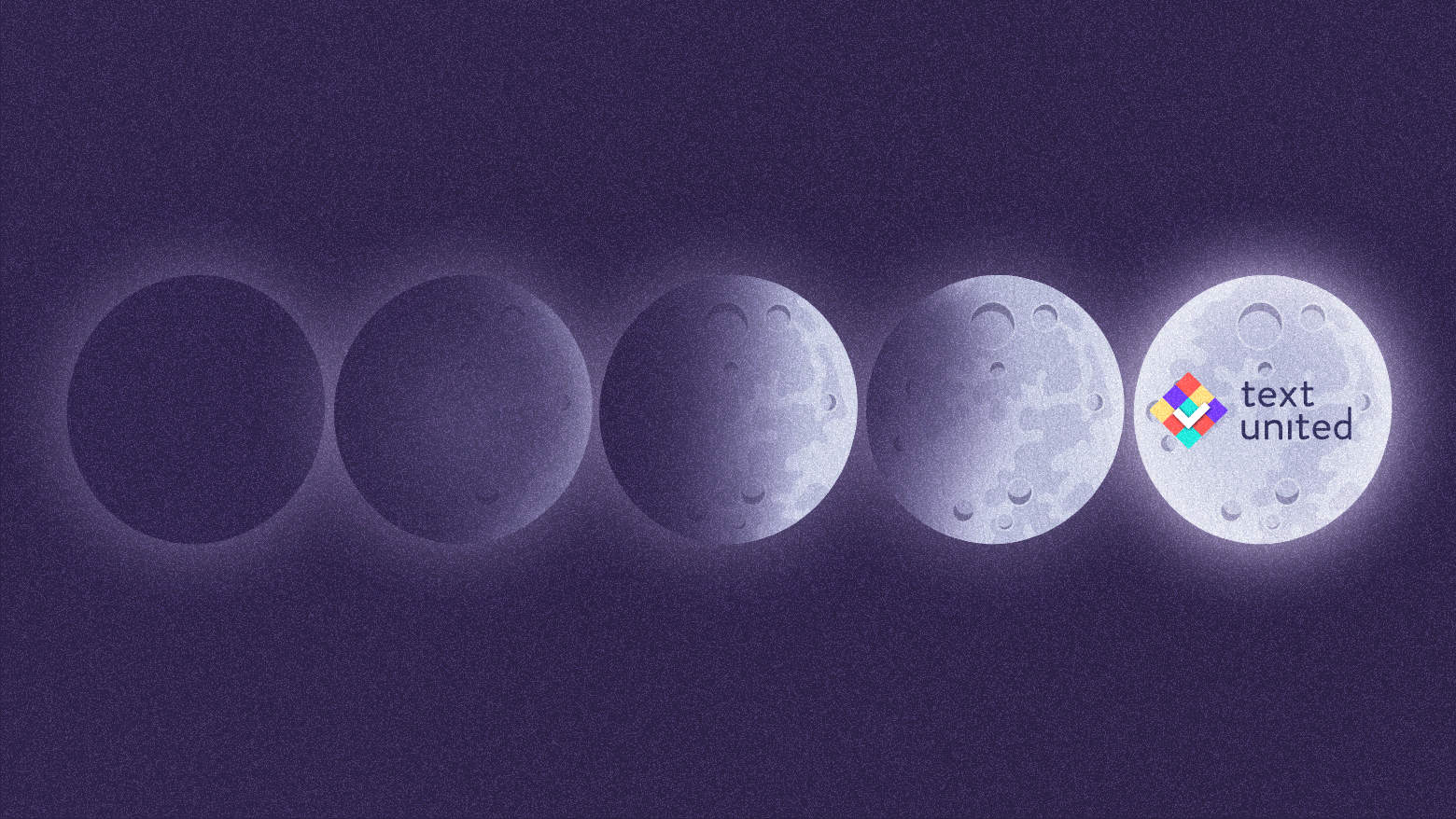 As the year draws to an end, it is time for us to look back at what defined the translation industry in the past 12 months, and to use it as a guideline for the coming year.
I think it comes as no surprise that certain trends in technology have also rubbed off on the localization industry. Terms and phrases such as 'machine learning' and 'AI' have turned classic localization projects into a combination of old and new, of the past and future.
Today, we will be looking into a few trends, based on search terms and keywords in English. The data behind the article was provided by Google Trends, and since Google is the most widely used search engine, it is safe to say that the results can be trusted. Let's dig into the data!
The word translation seems to be the most natural choice to start this journey. In itself, translation is not a very interesting keyword for Google Search. There are no drastic changes in the interest over time for the past 12 months.

What is interesting, however, are the related queries. Below you can see the top 25 queries for the term translation.
english translation
english
english to english translation
translation to english
translation spanish
hindi translation
spanish english translation
google translation
english to spanish
french translation
french
english hindi translation
hindi to english translation
english to hindi
french english translation
german translation
urdu translation
french translation to english
english to french
english to french translation
arabic translation
tamil translation
what is translation
italian translation
chinese translation

From the queries above, we can easily create several top terms which we want to focus on. First of all, the main languages seen above are English, Spanish, Hindi, French, German, Urdu, Arabic, Tamil, Italian, and Chinese. This is in line with our previous blog articles on top languages for website localization, but also on hidden gems, such as Arabic! 
Technology
In the list above, we can also identify one very specific intruder. Even if I don't hint at the fact that it ties in to the beginning of this article, the phrase will most certainly have caught your eye. The query google translation is this window to the future of translation projects involving machine-translated content.
Since the phrase machine translation is industry-specific, people most often associate it with the public image of machine translation, Google, and its tool, Google Translate. Indeed, if we look at the interest over time for these two searches, we will see a drastic change which occurred in May 2010.

This was the first time the term google translate overtook the term translation as a search query, and the rift has only increased in the past couple of years.
Today, google translate is on its high, and will probably continue its steady rise.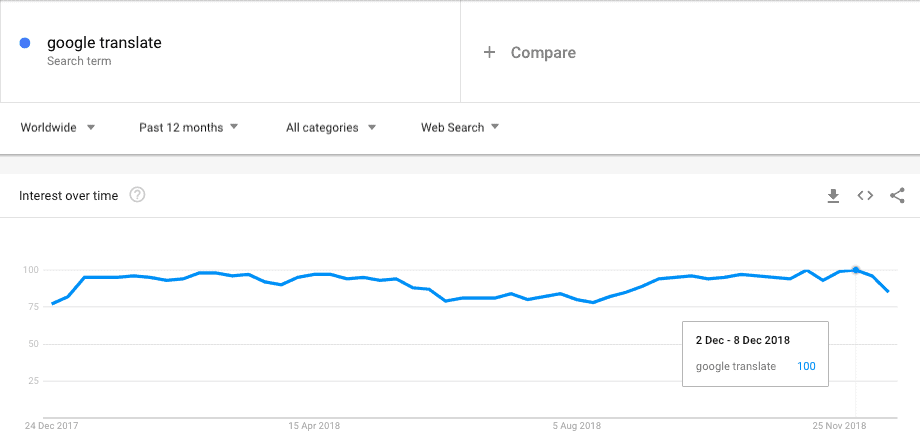 Now we now know the languages which are currently trending, and we know the technology we want to use. Since the best results are achieved by combining machine translation with human skills, as often discussed in our articles, where do we find the right people for the job?
Well, our article from last year is as much relevant today, as it was last year. Based on average monthly search, the top four places to find a freelance translator are still ProZ, Translator's Café, Translator's Town, and Text United.
ProZ is still the leader in terms of the number of searches, but we continue to grow as a specific marketplace which provides you with the platform to localize your content, and also allows you to choose your own freelance translators. With over 5.000 translators in our database, we can help you find the right person for your content, in almost any given language combination.
We hope that the data above has provided you with an insight into the past. As stated in the opening of this article, you can use this information to shape your future as well, as most of these trends are here to stay.
Website localization using machine translation and human review is also one of the trends we predict for 2019. The target languages can differ depending on your website and the markets you want to enter, but the principle is the same.
If you need a simple translation management system to set up your localization projects, invite the users you want, and localize into as many languages as you want you can find this, and much more, here.